Friday April 28th
My first Eurocrypt!
A lot of Firsts
This past week, I did a lot of firsts. I presented my first poster at a workshop at Eurocrypt! I had my first trip to France, and was able to visit both Lyon and Paris, among a number of things. I loved Lyon. I could totally imagine living there. Apparently, my European immigration dude could imagine my imagining wanting to live there (LOL), and he grilled me on whether I had a return ticket in Amsterdam, before realizing that I did in fact have a green card and I wasn't planning on overstaying or something like that. Totally the only time being from a Commonwealth country has ever worked against me (grumble grumble). Then again, my Aussie friend has in general given me a heads up that they (Euro) tend to be ruder than the American immigration ones. And the questions were so ambiguous, and it was 7am or something like that. But I made it through. I immediately was awestruck by what I recognized was a Calatrava design, and if you know me, you know I LOVE his work! So that was a treat! Then, I made it to the hotel with a French gentleman asking me "so, here on holiday?". Everyone was so incredibly friendly and the people here in Lyon had a great tongue-in-cheek humour that I loved, and they are just a lot of fun to be around. I'm not sure if it was either the Spanish population or Portuguese population there, but they also really took a liking to me in Lyon! They took care of me, whether they were at the hotel, or a restaurant; I don't know the history of settlers in the region, but it felt surprisingly like they had my back there.
Roommate and Protests
My roommate wasn't there the first evening, and I was a bit worried, but also had a thought that maybe I wouldn't have one? To my delight, she was incredibly fun to hang out with, and we ended up laughing to sleep each evening! She was from Hamburg, had worked on farms, was into Cybersecurity and wants to work for Interpol (headquarters in Lyon, which we passed every day of the conference, which was exciting!), and attended school in France, so she also spoke French fluently. She was also an exceptional navigator. I joked at one time that I wouldn't be able to find my way inside from outside without her. She reminded me (her temperament, friendliness) of my first roommate in undergrad; we were inseparable.
One evening, we were hungry and decided to go get something to eat within walking distance. She suggested German kebabs, which I recognized later on were a thing that were quite popular in Los Angeles near the end of my time there!
We ended up running into a protest! Actually, at this point I was quite familiar with the culture of protests because there had been one the day before I arrived, and I had timed it so that my flight left the day before another protest. There was also a German protest, so for some unlucky people who thought they could get away from the French protest and ran into the German one, there was kind of an issue. However, it turned out pretty fine for myself and my roommate.
Talks and Banquet
The workshops were incredible! Everyone was quite wonderful, and on the first day I attended the Isogenies Brainstorming workshop. So, I knew some of the people there before via Zoom; I had been part of several talks and sessions that met pretty regularly. That ended up being a blast because after persons presented ideas for brainstorming "Hey, I have this thing, but I'm not sure if it will work or where to go from here", we divided ourselves into groups and worked together, and it was so incredibly well-put together and everyone was so nice that I got a lot out of it.
I remember at one point, the head of our group actually said that I had a great idea! I thanked him afterwards for being so patient, and he said that he was happy to hear that I felt that it was a great experience. People had a good sense of what it was to make others contribute and to feel included in the group, and although the groups didn't make extensive progress (we just had a day to work on stuff), we were so much more closely knit after the day.
I went to the other workshop dinner, and met a bunch of lovely cryptographer ladies! It was awesome! I found out that they funded two of us from the United States, including a person I met from Berkeley, who I had immediately hit it off with. So much of this conference was just "my people".
The whole atmosphere was one that made me smile, as persons said that it was clear I was having a good time! Even the staff at the conference and at the location would check up on me, and soon senior researchers were sitting with me and chatting, telling me about their ups an downs of their own research journeys. I felt so much that I could imagine continuing my time after grad school here, because the whole community was out here.
Ordinarily, one would talk about the stuff we are working on in at most, an hour of a conference. All of a sudden, we were surrounded by persons whose papers I had read, and of all the words I had been studying on planes, in the solitude of my room all semester. I could hear bits of terms and see people scribbling down diagrams and writing code and I just felt like a girl in Disneyland. This was the heartbeat of the world I wanted to be in, and where all the people lived who I would sneak away to see talks from online from the comfort of my home. It was incredible! It was all happening here!
Quite a few mentors
I met quite a few mentors there, including an isogenist Professor from Singapore who remembered me from Zoom! I also met rock-star Luca, and even sat with a professor and researcher from NIST at the banquet dinner, who told me about his own path, which was surprisingly similar to mine in terms of the pivoting and obstacles. It was so encouraging. I also learned that apparently European bread and chocolate is a pretty great combination after being coaxed to try some.
I remember chatting with an Israeli researcher about how much I had wanted to do this for the longest time, and how much tougher it had been for me to join the community and to find my way, and he responded by saying that "nothing that is truly worth doing is easy". It warmed my heart! I had another moment when I wanted to turn into a ball of tears when a friend of mine excitedly told me that she had presented her first talk ever at this conference workshop, and we both celebrated presenting together. "We are doing the thing!" I said excitedly. There was so much of that! It was just the kind of space where you could celebrate the achievements of everyone, no matter how big or small.
What was best is that I totally was certain I was an isogenist after going there, regardless of what anyone outside the community thought, it was pretty clear the people in the community wanted me there. And that feeling was incredible!
The Way Back
On the way back, I got stuck in Atlanta for a night, because of a flight delay from Paris, so they put us up in the hotel for the evening.
In the morning, unfortunately, after being on such large planes, I had my first claustrophobia panic attack, and I learned a bit about more about myself (I'm not the only one in my family who gets them). I've never had one so clearly before, and interestingly, when I got into the aisle of the plane, I didn't even have to say what was going on; I could hear a lady who sat in my row say what it was. I bolted and made my way to the area between first class and main, as there was a little section to breathe there.
For my last flight, they upgraded me so I was able to get some more room, and I felt a lot better. I started reading up a bit more about why people experience these things. Considering that I have another long trip again tomorrow, I definitely do need to find better coping strategies for dealing with these things. In particular, I think it just so happened that the mix of the trays being down and the cart being stuck in the aisle right next to our row was enough to freak me out and made me want to climb over the trays and over everyone and just escape. And that was pretty frightening. After being a bit shaken by it, the airline really did a great job (as did a handful of passengers) in making sure I was okay.
All in All
I had such a fantastic week, and it really cemented in my mind that I want to continue with this community; I love them SO much!!!
I can't believe how many people I've been chatting with since 2021 (from all over the world) I was finally able to meet. After the conference, there was no doubt in my mind that this is what I wanted to continue working on.
Photos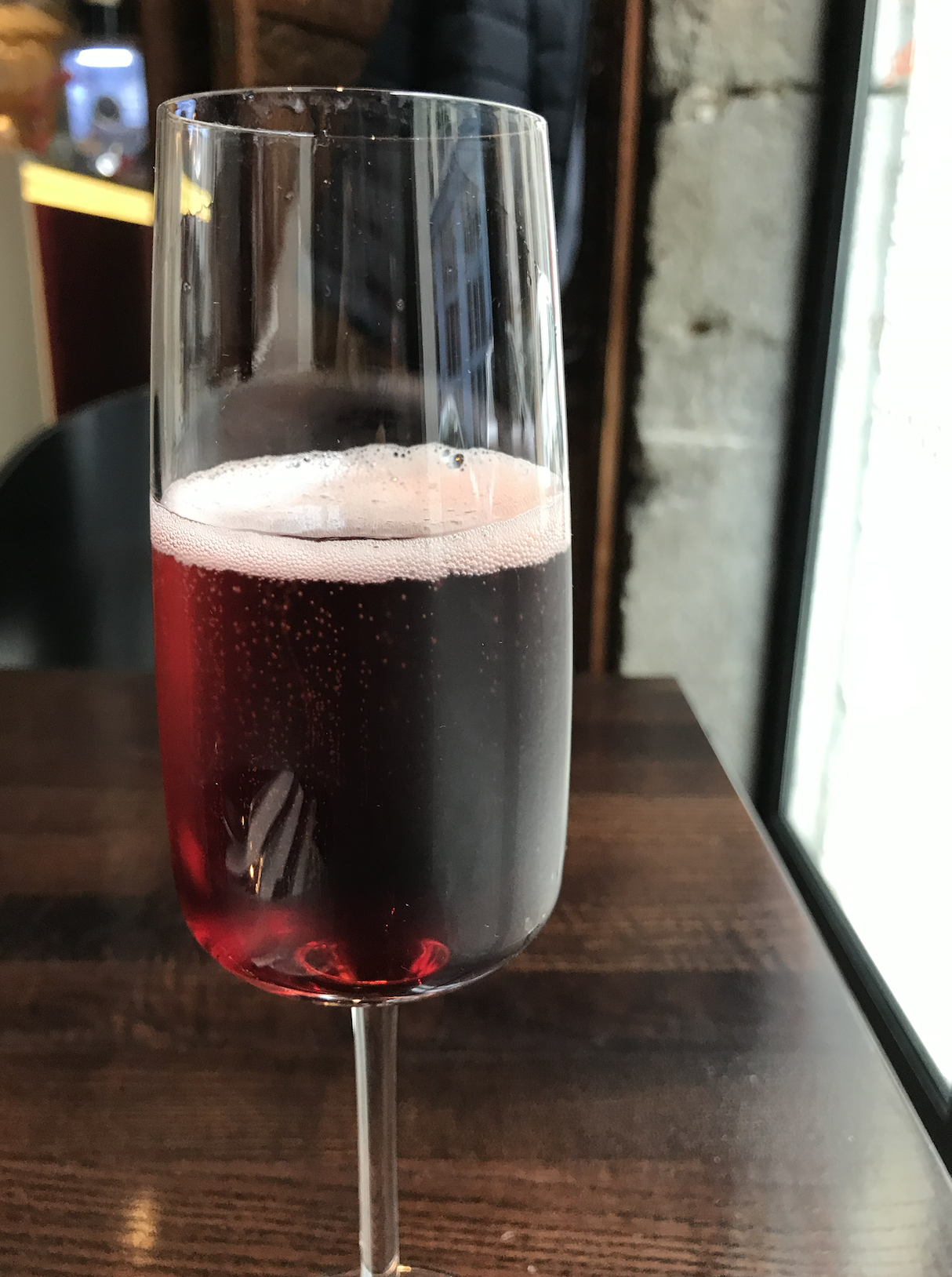 I got in early (i.e. before my room was ready) on the first day so I ventured out to find lunch the day I arrived. This was some pomegranate sparkling wine from the house. It was so good! They basically gave me a 5 course meal and charged me way below what it should have cost and told me to come back. I will! It was incredible!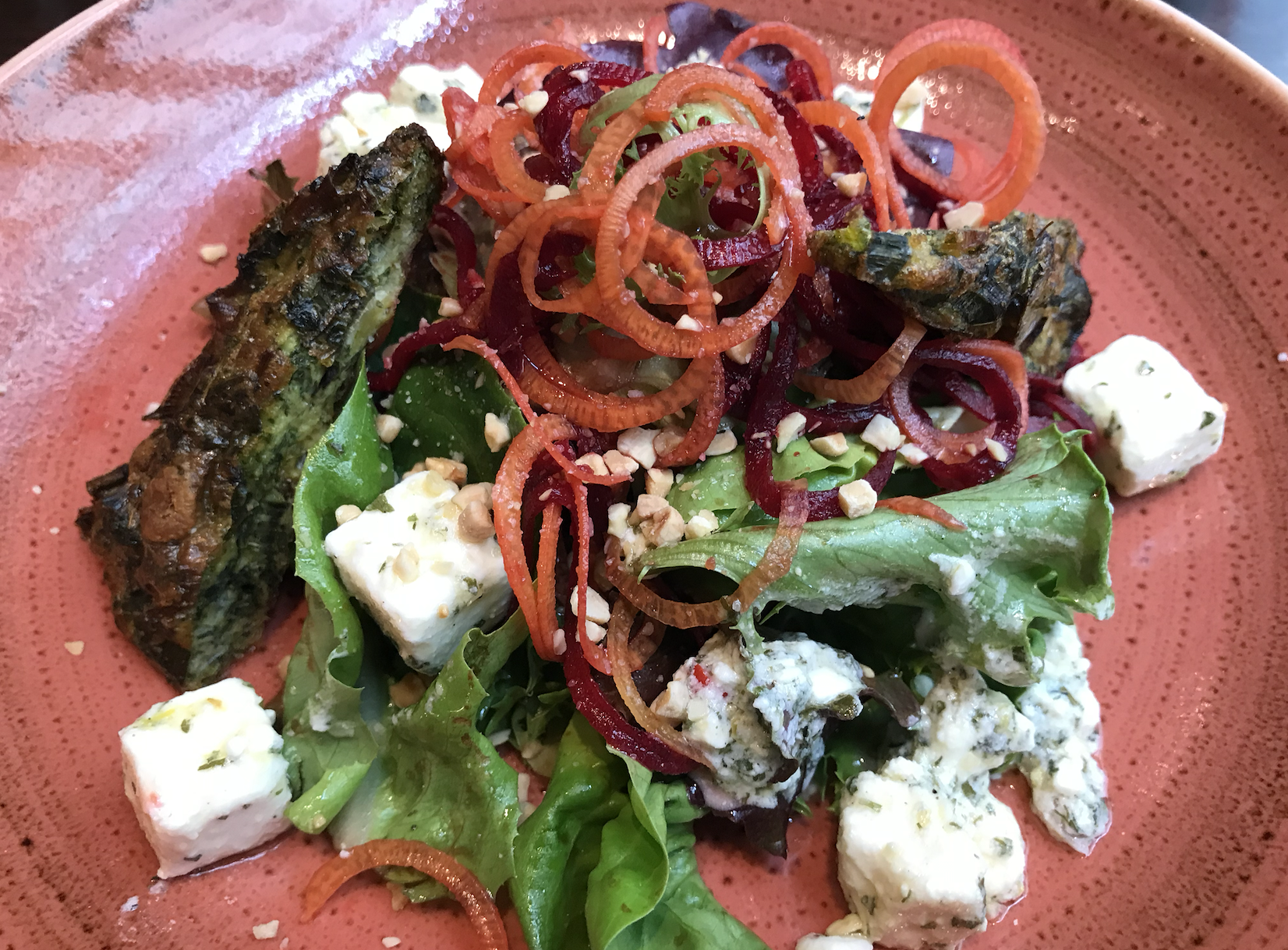 Very typical; you start with a salad, then main course, then dessert (three plates). I also got espresso, too, because they seemed keen on keeping me there haha.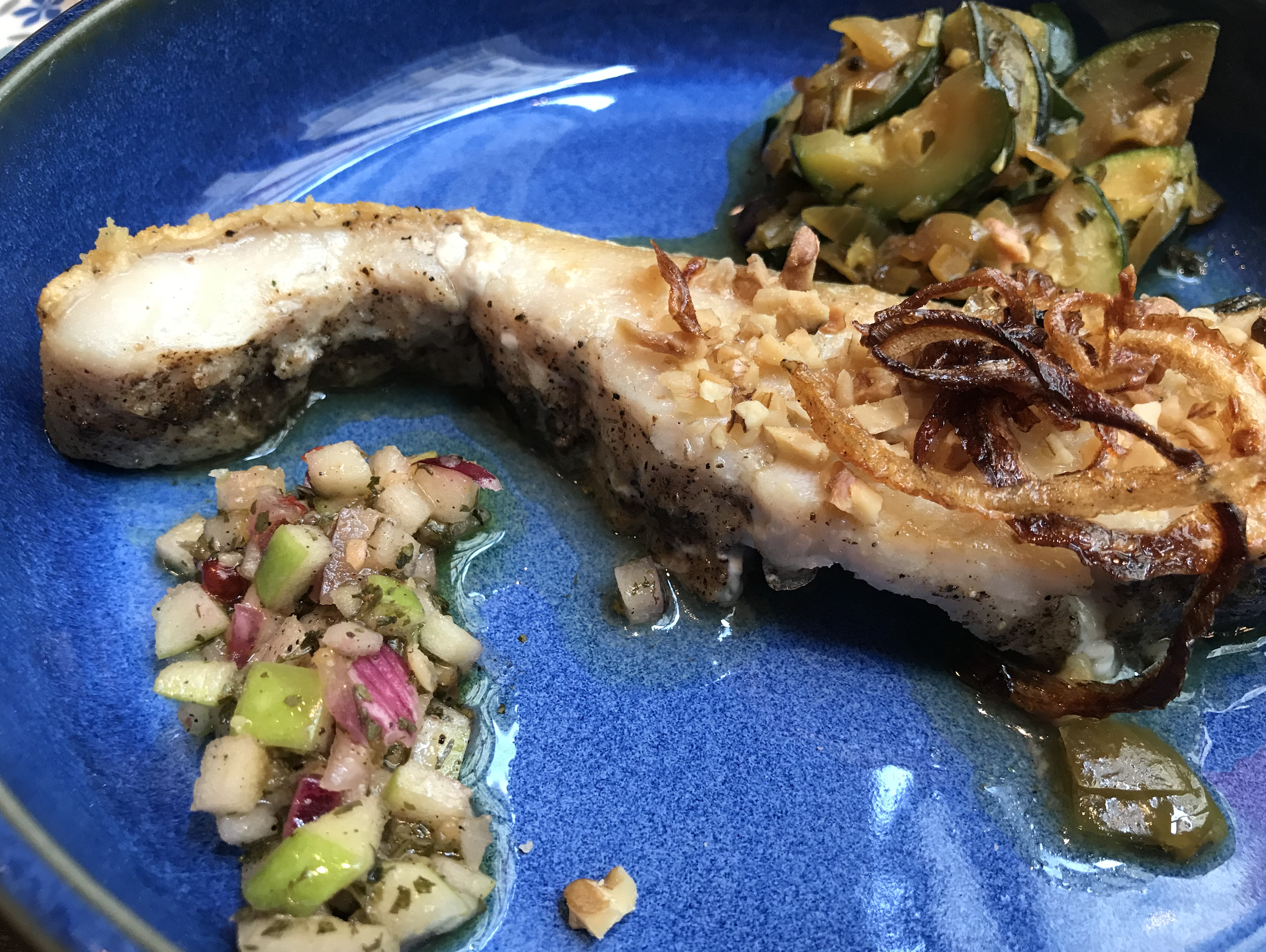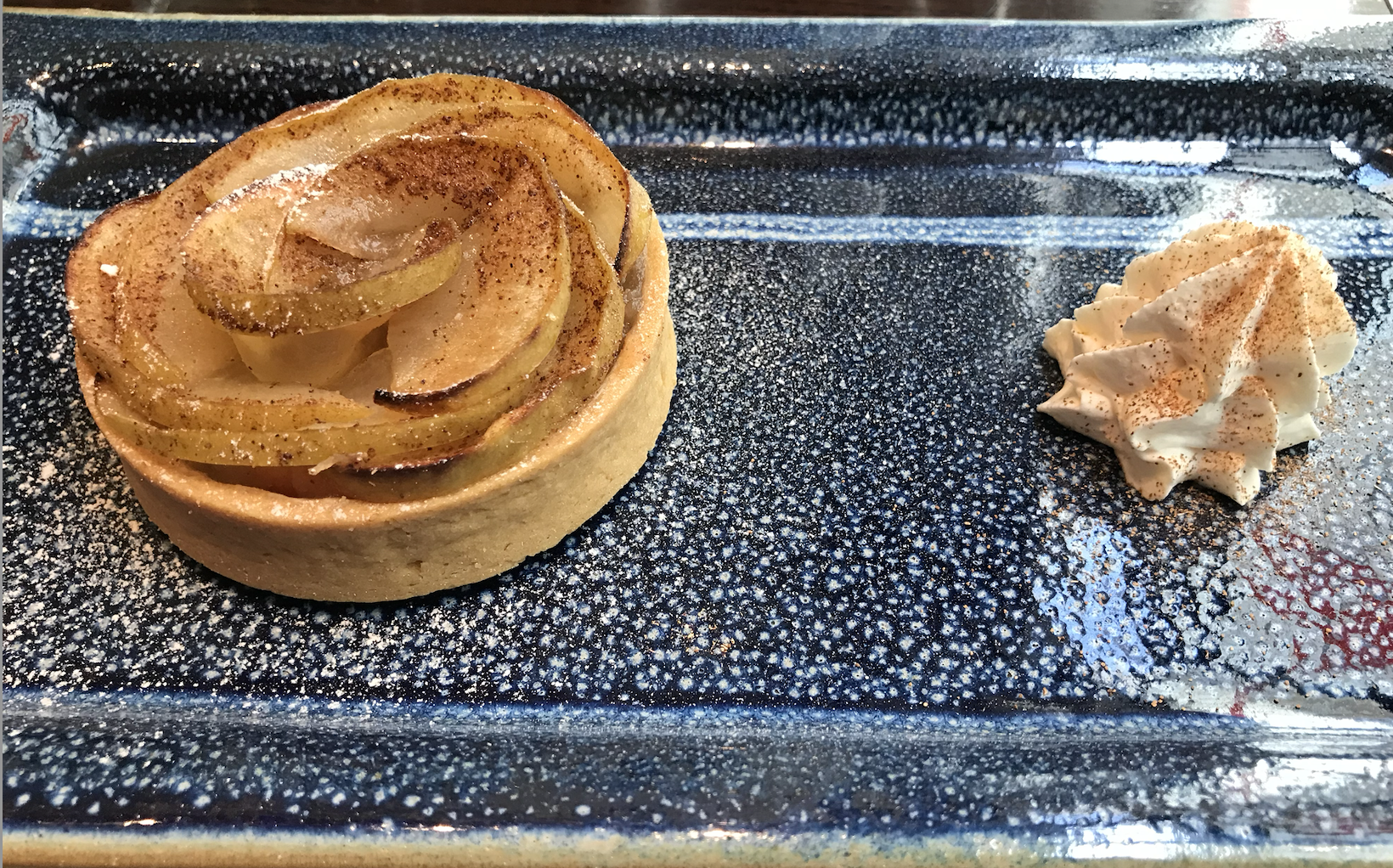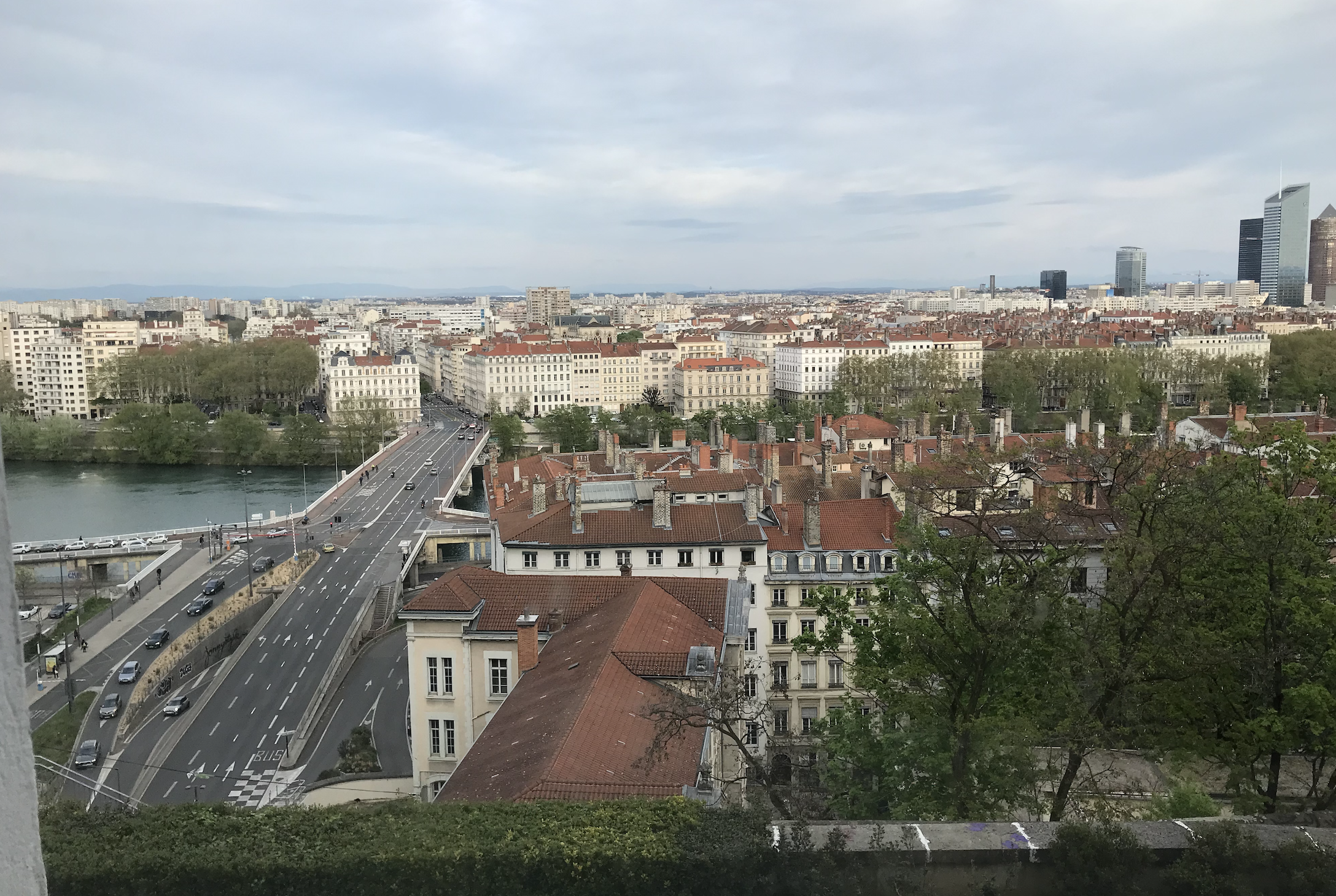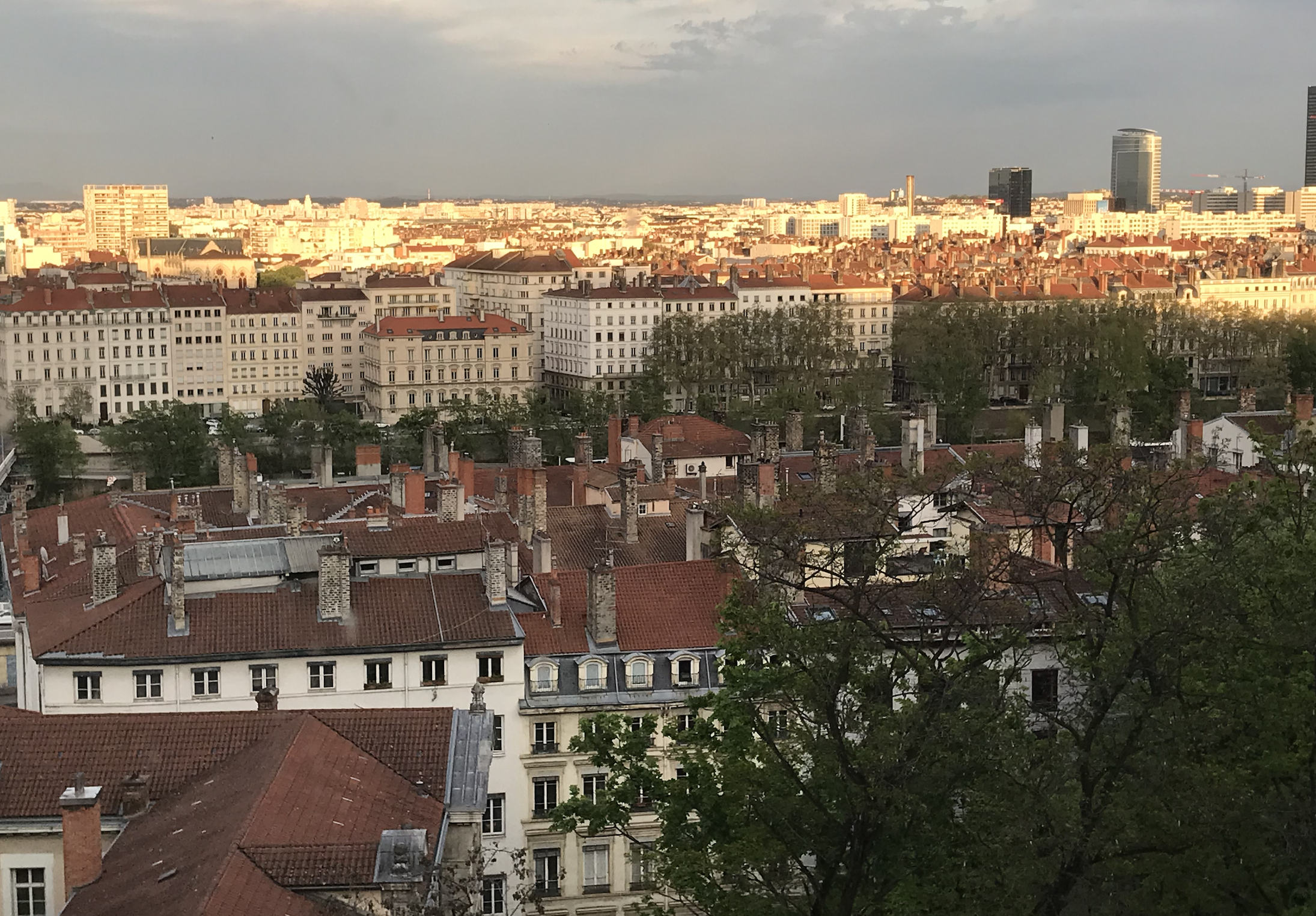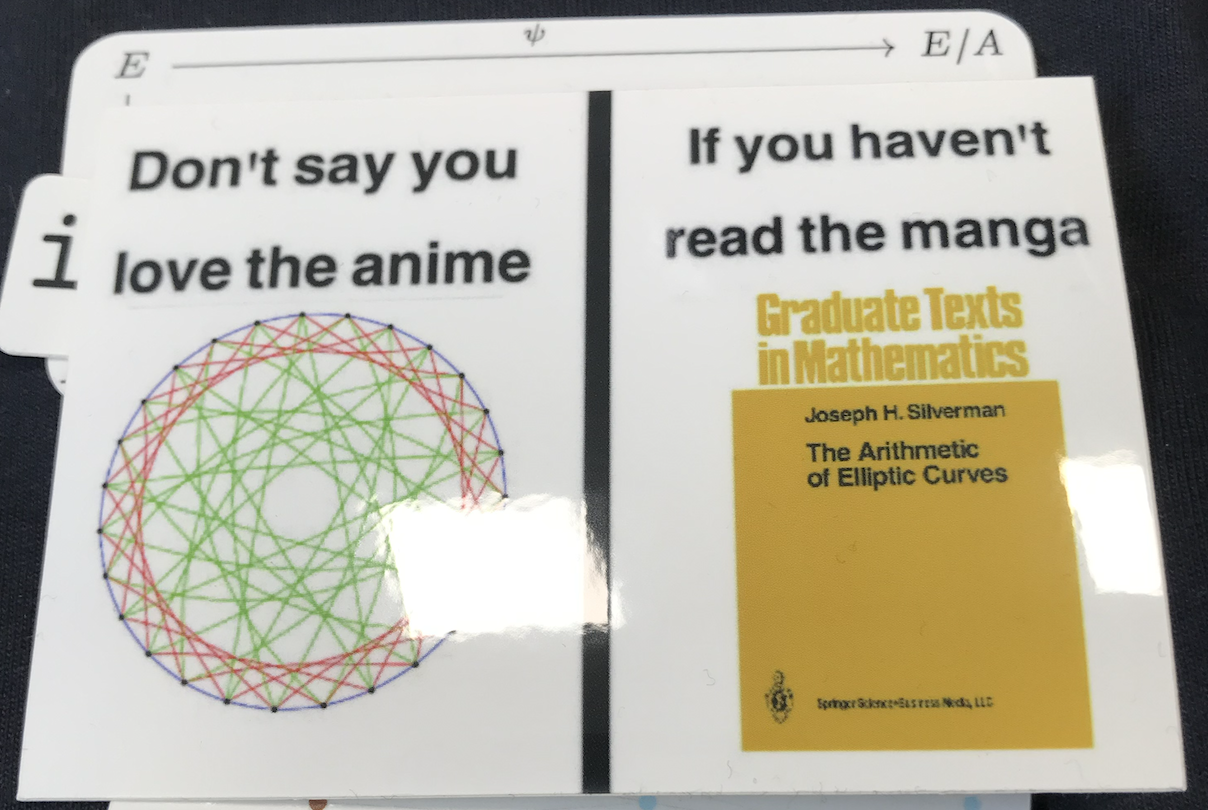 Day one of Brainstorming…swag!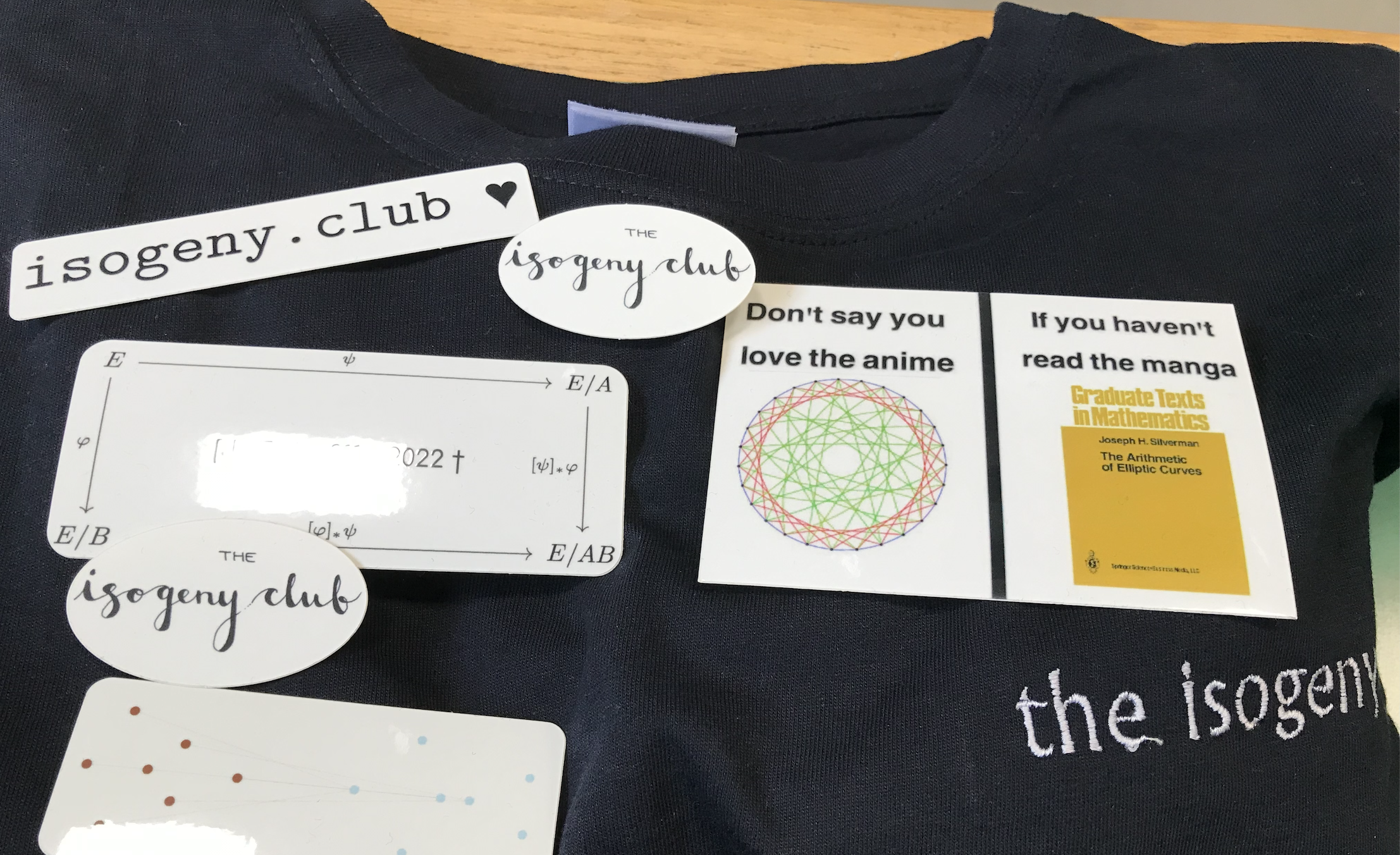 My people!!! Immediately, everyone smiled when I screamed omg when I saw the swag, and that there was a room full of fellow isogenists!
Also, they gave a bottle of wine to everyone who presented an idea!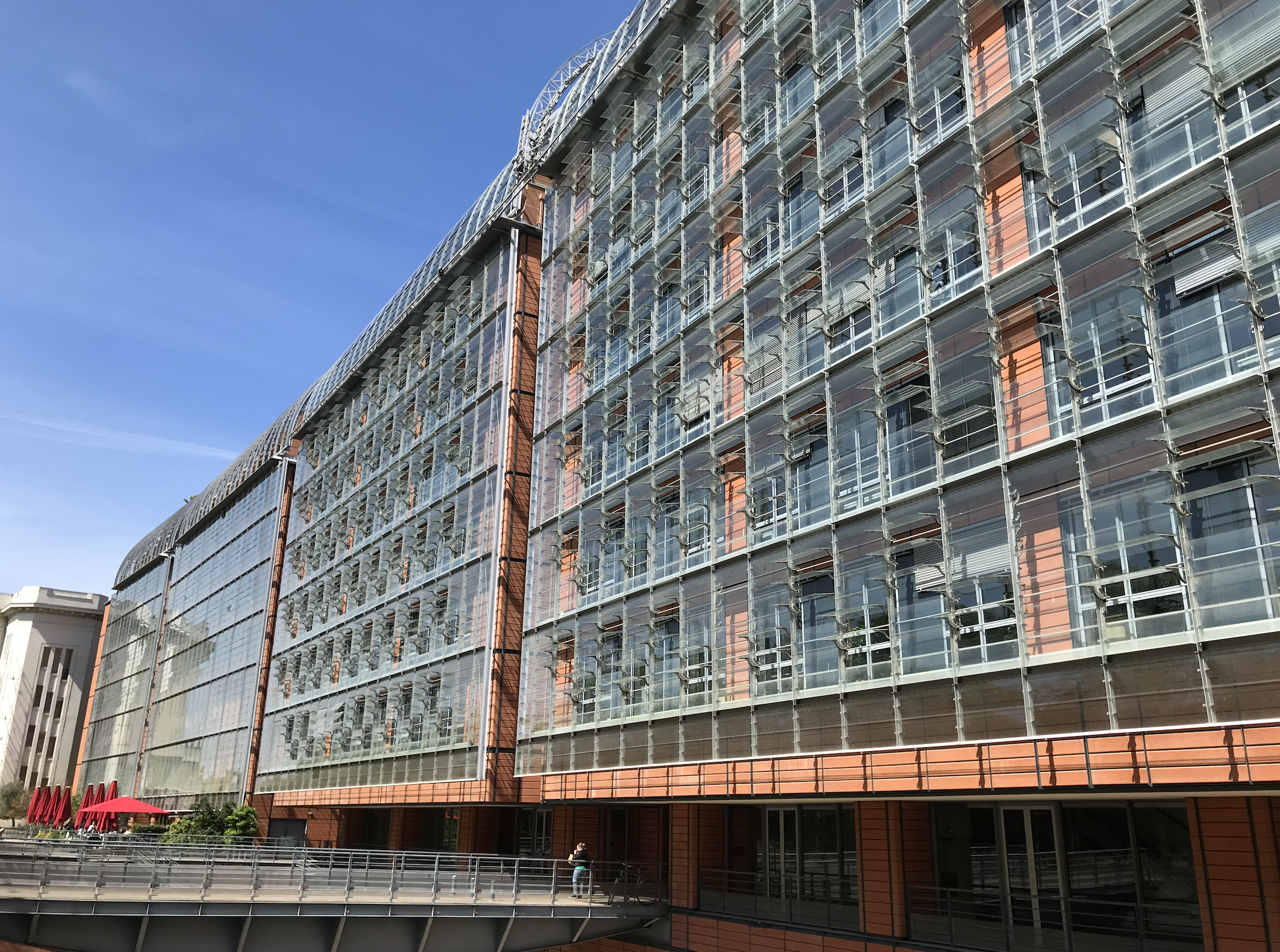 Where we had the main conference (separate from the workshop)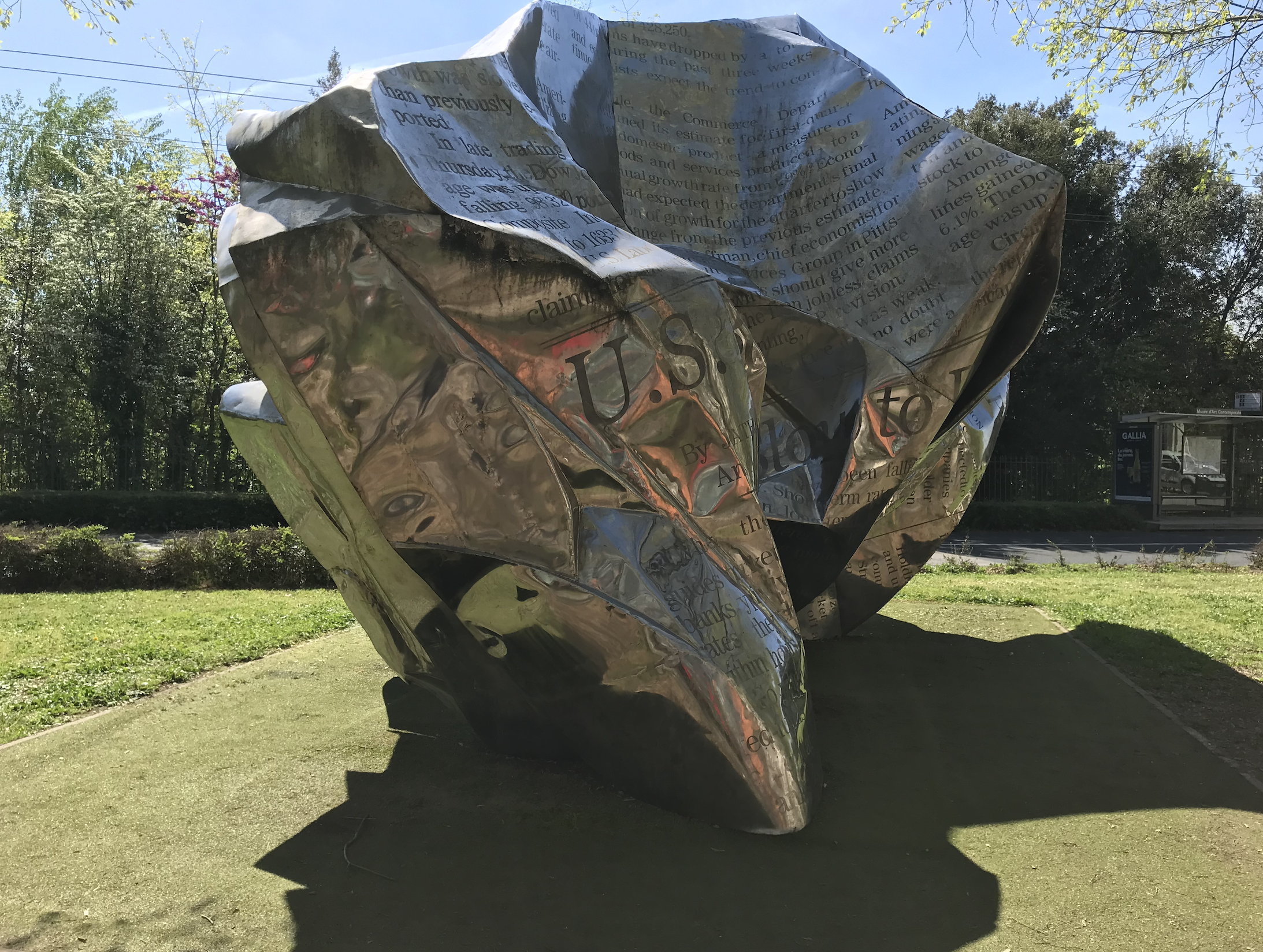 Artwork from the City Internationale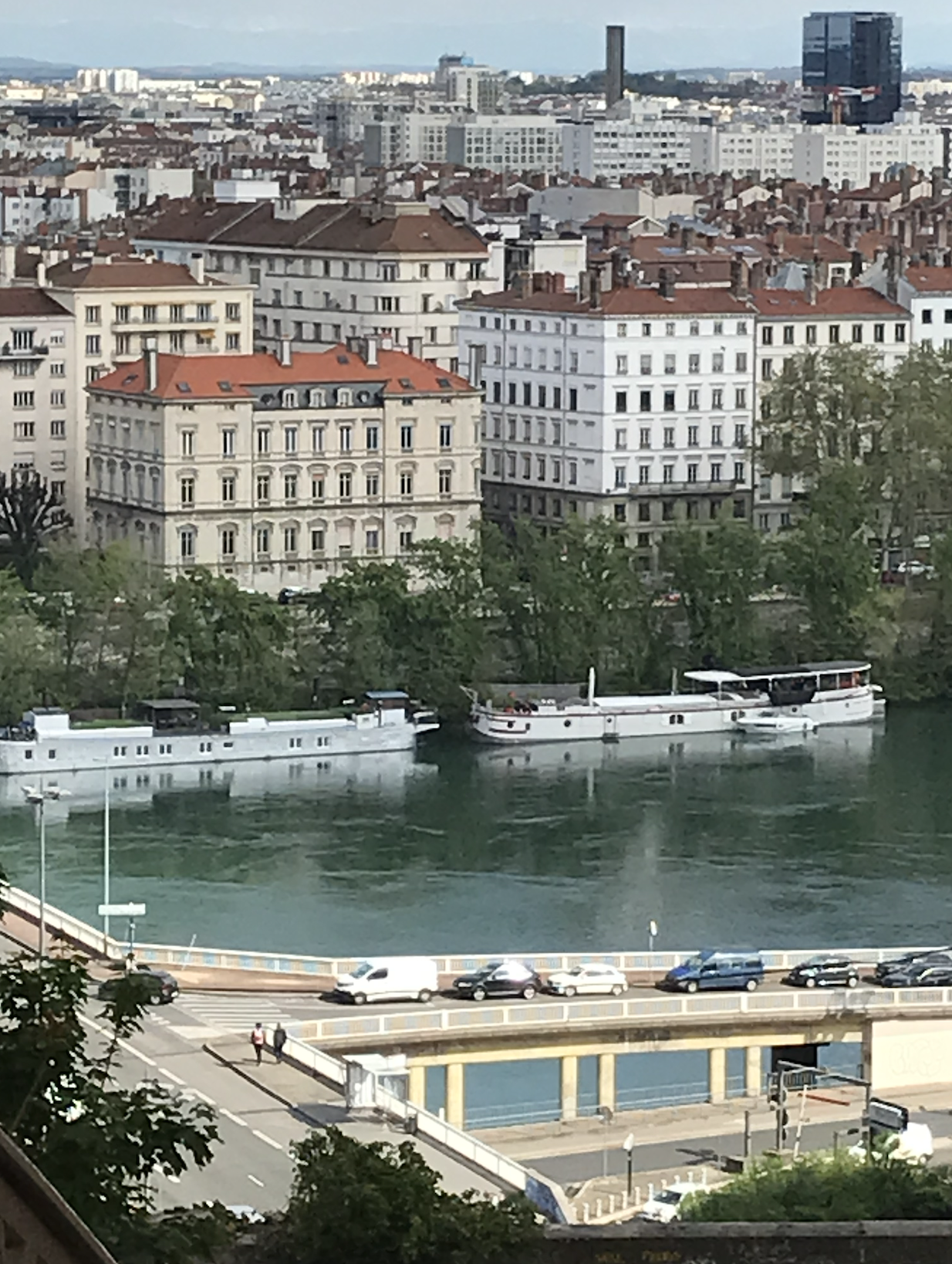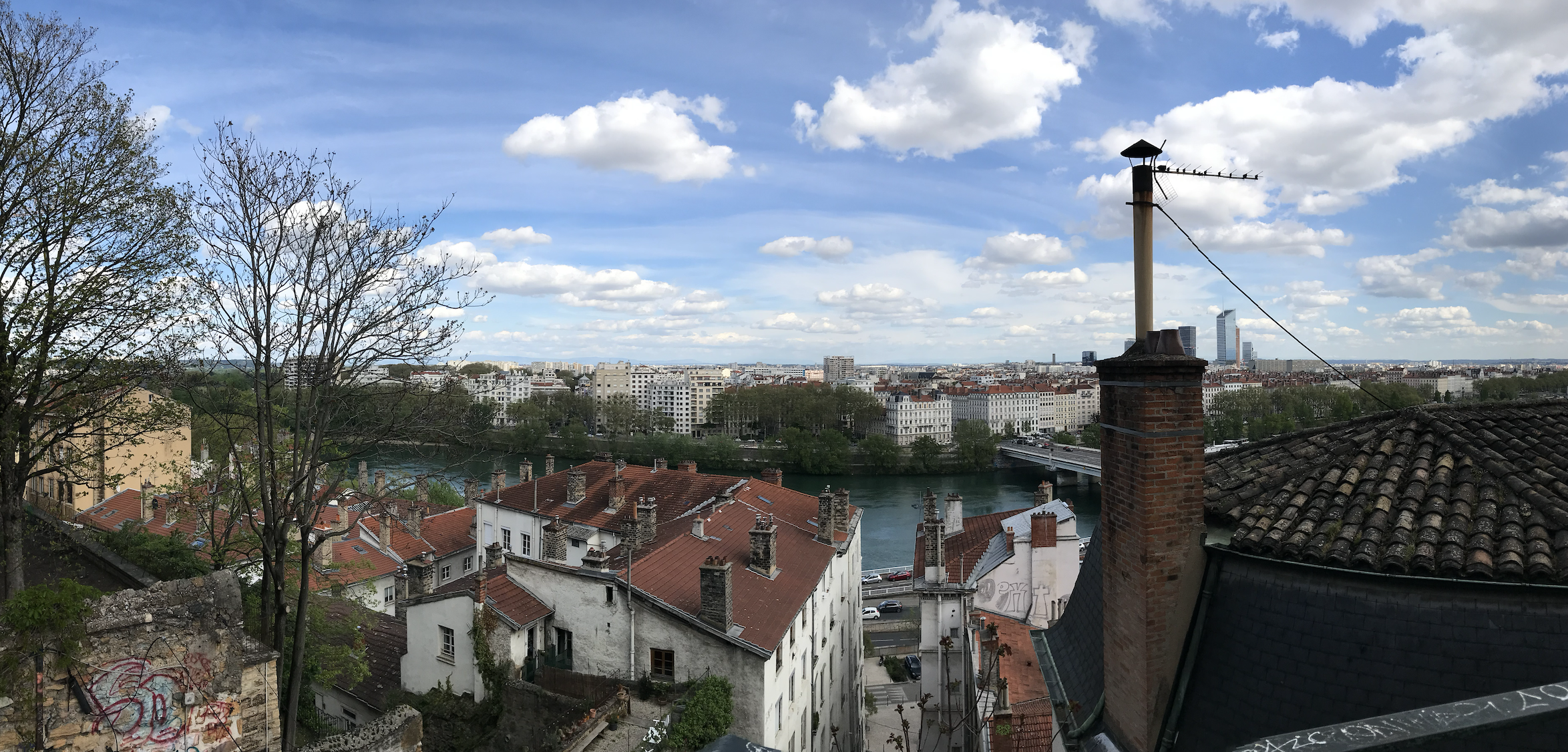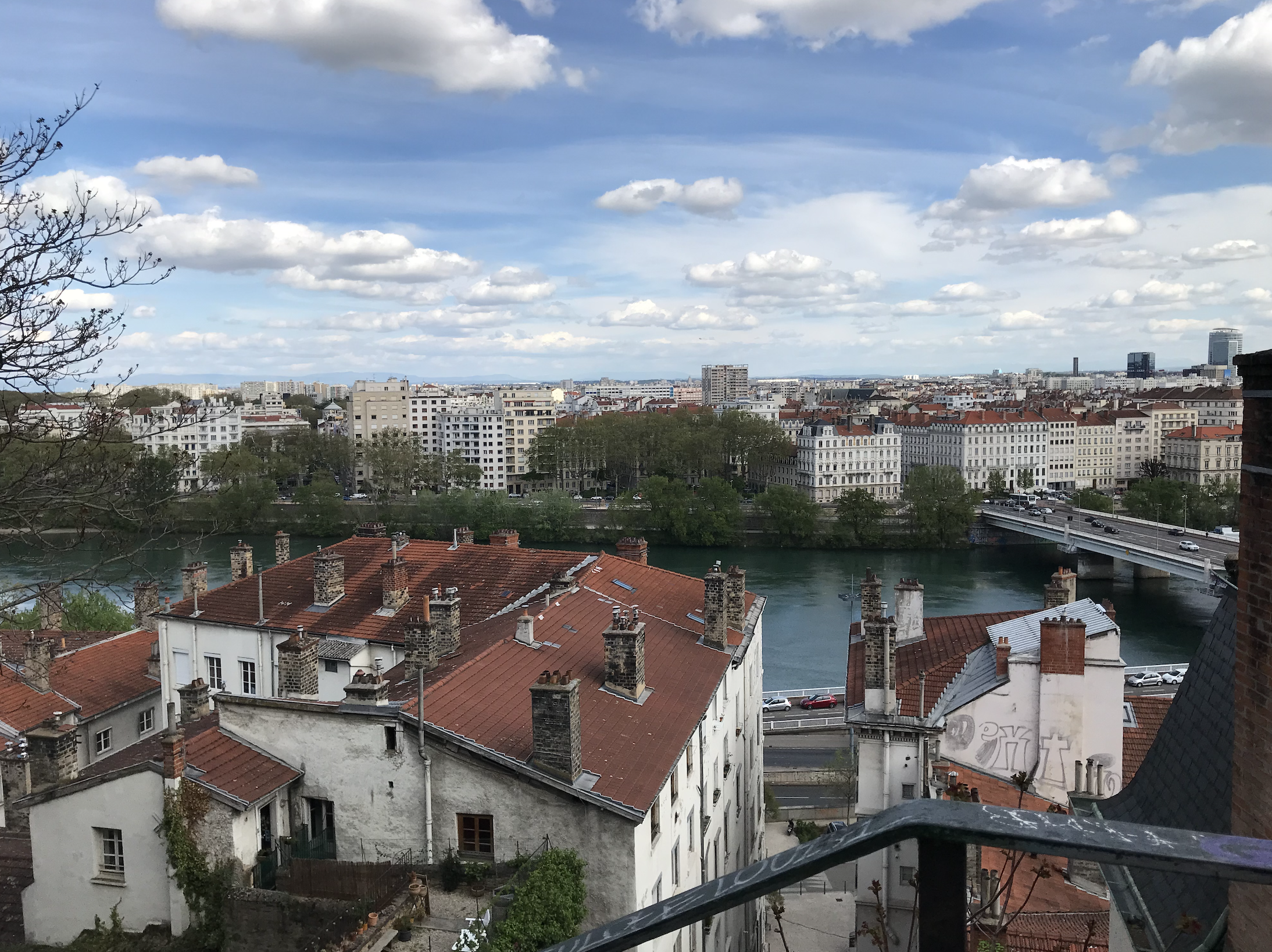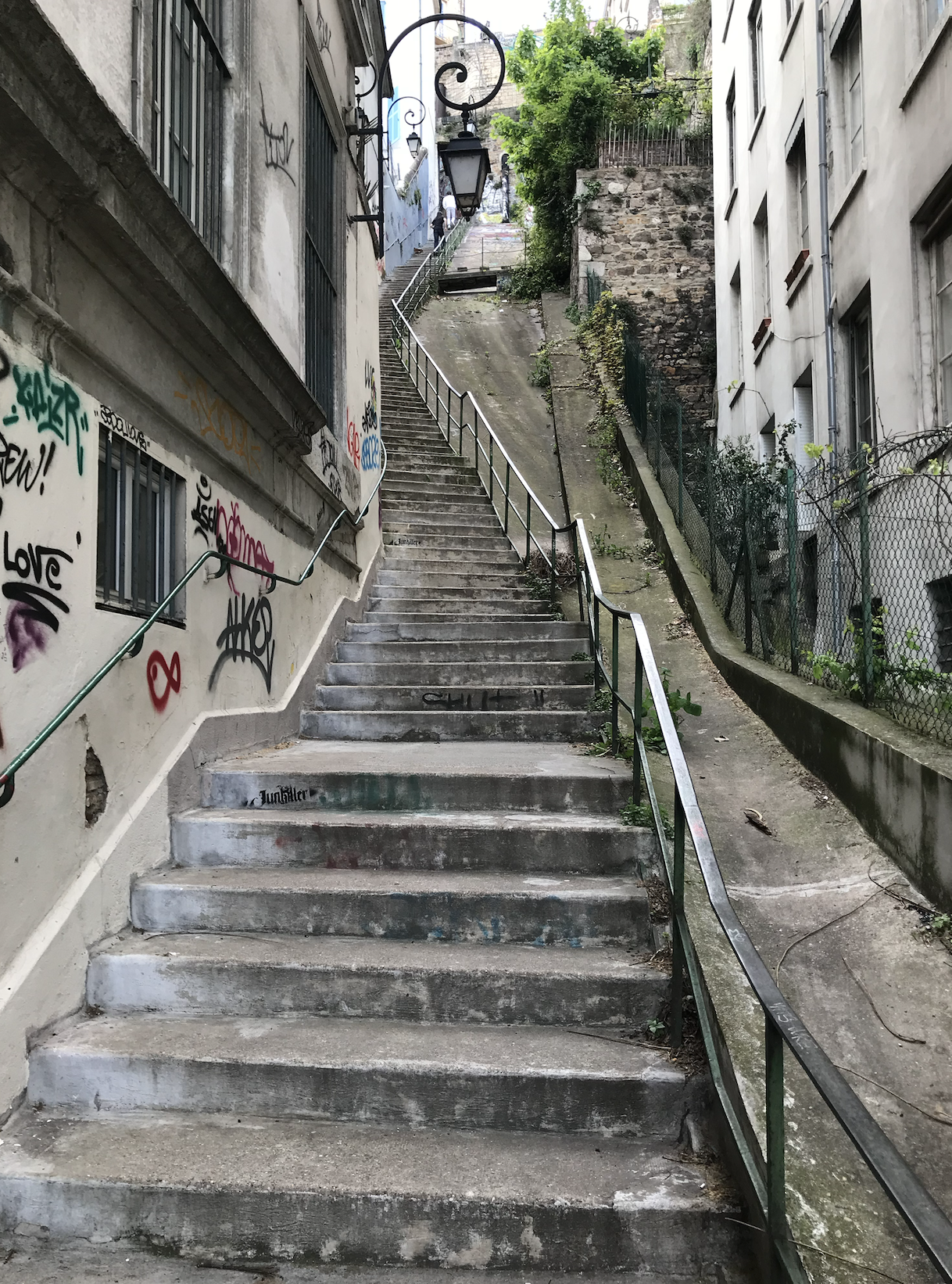 Omg don't use any of the Google Apple things for directions here; they BLOW. They couldn't find these stairs, which are the Croix-Rousse.
These are some steep stairs that are well-known that lead to beautiful views.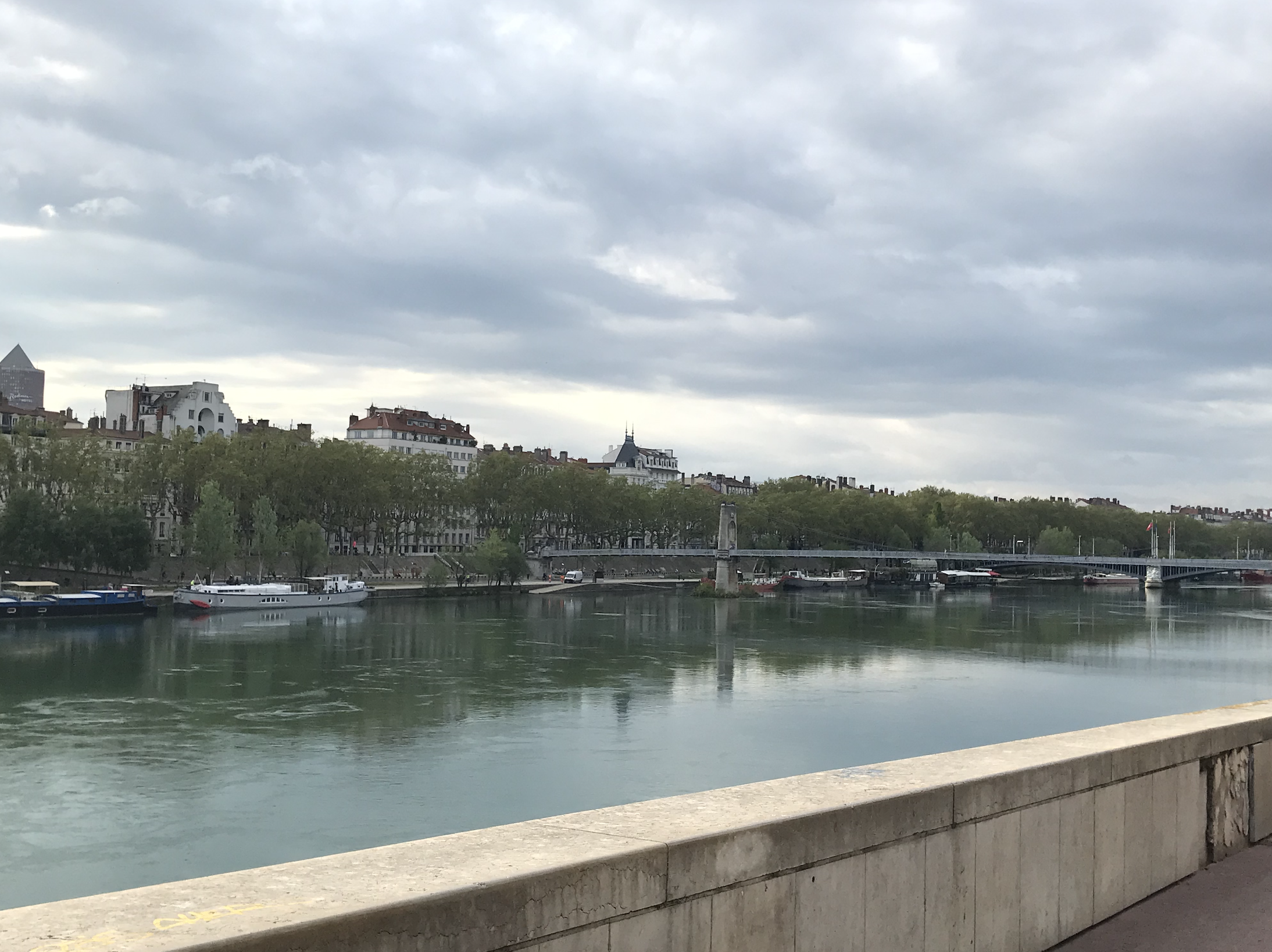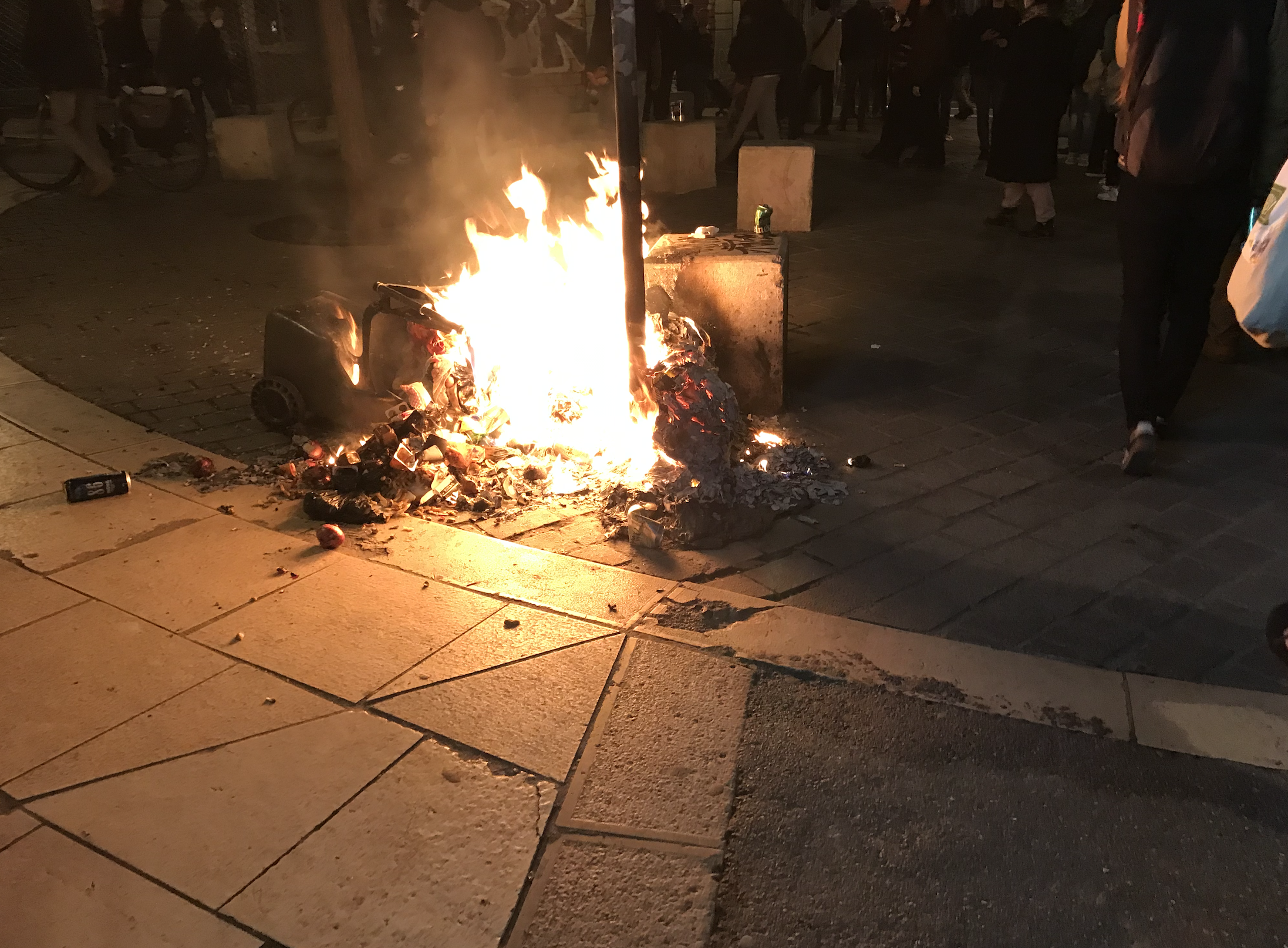 Photos from the protest. Burning trash cans, some people got booed and flipped the bird in balcony, and people singing with pots and pans.
Some wore gas masks anticipating tear gas, but it was pretty civil from what we saw. One protestor even had a bag of German kebabs to go while protesting.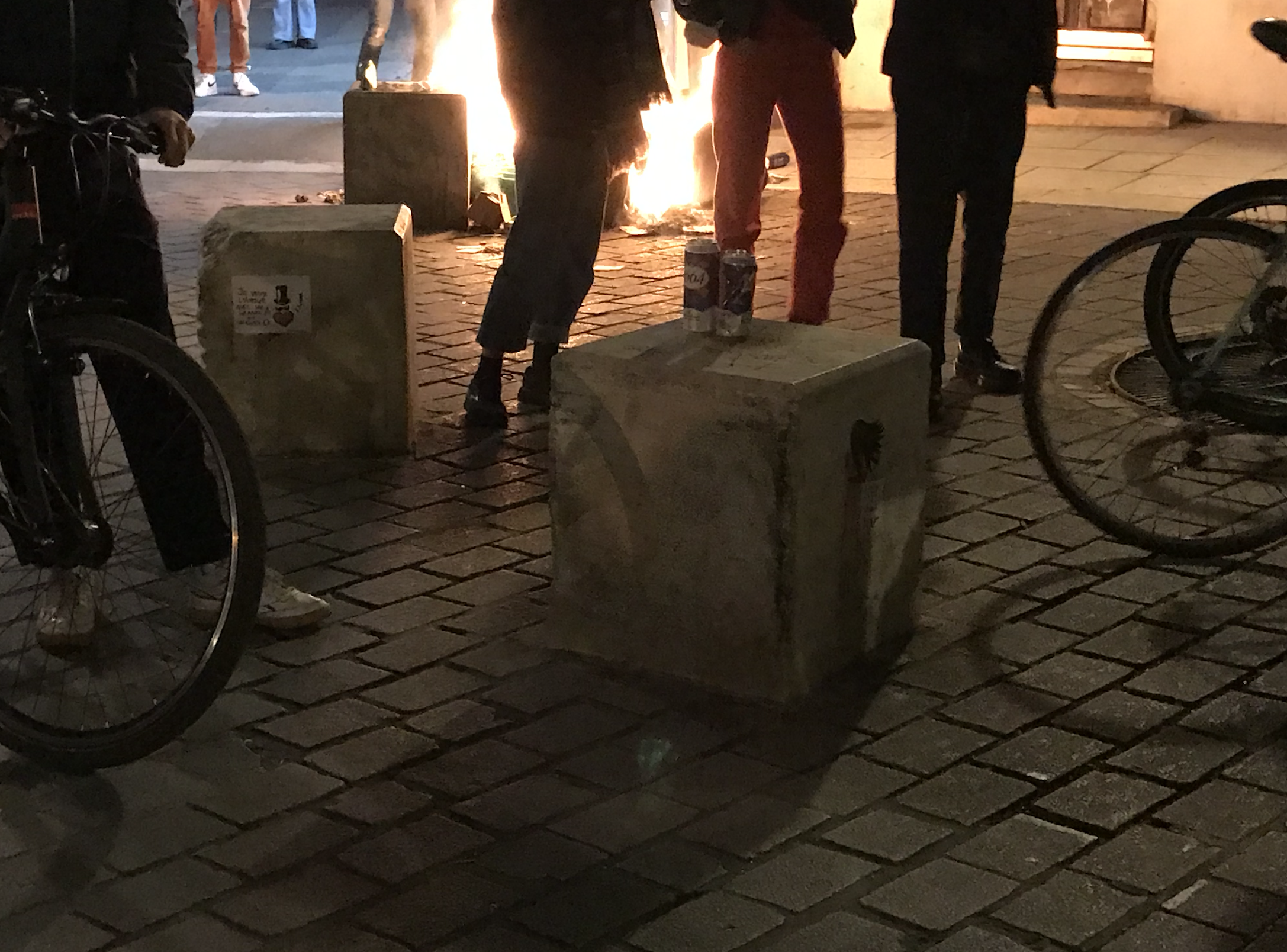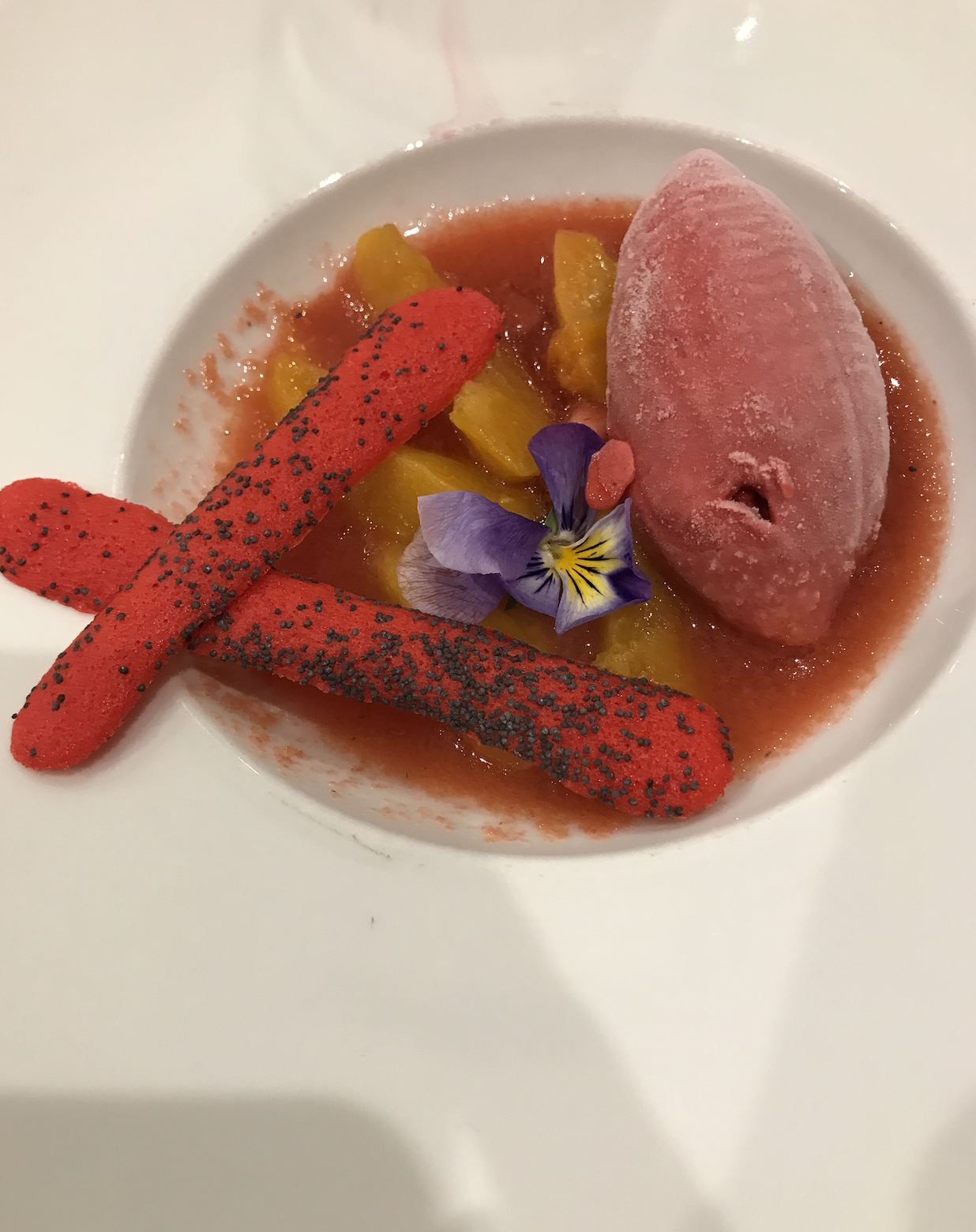 The night before I left, there was a banquet with exquisite food. A lot the menu typically is three plats, so you get a three course meal. You can read about Lyonnais gastronomy on your own. I don't think this is that blog yet, but maybe if one day I move, you'll get a bit of Mathematics, cryptography and gastronomy (say that with a Lyonnais accent!) :)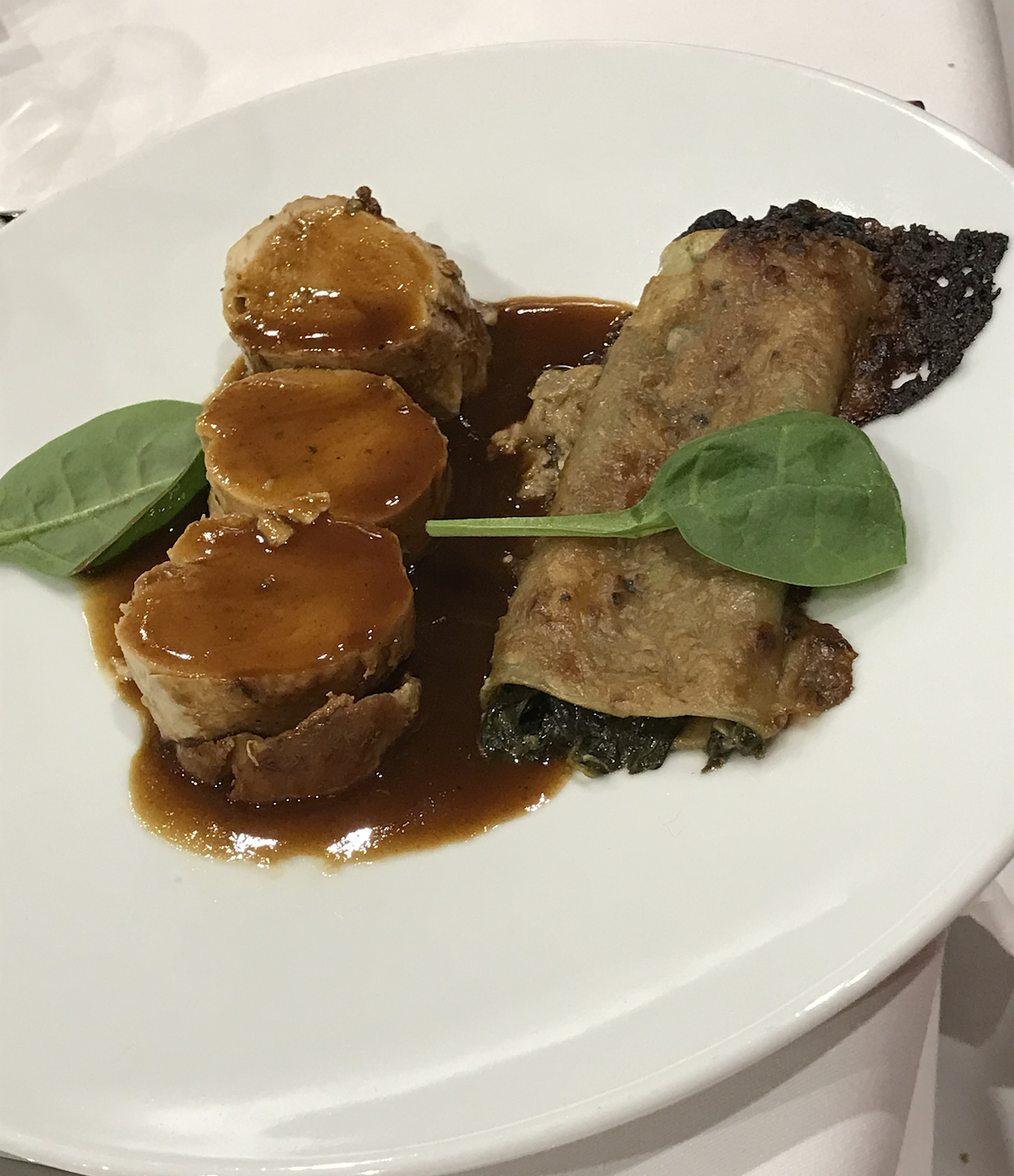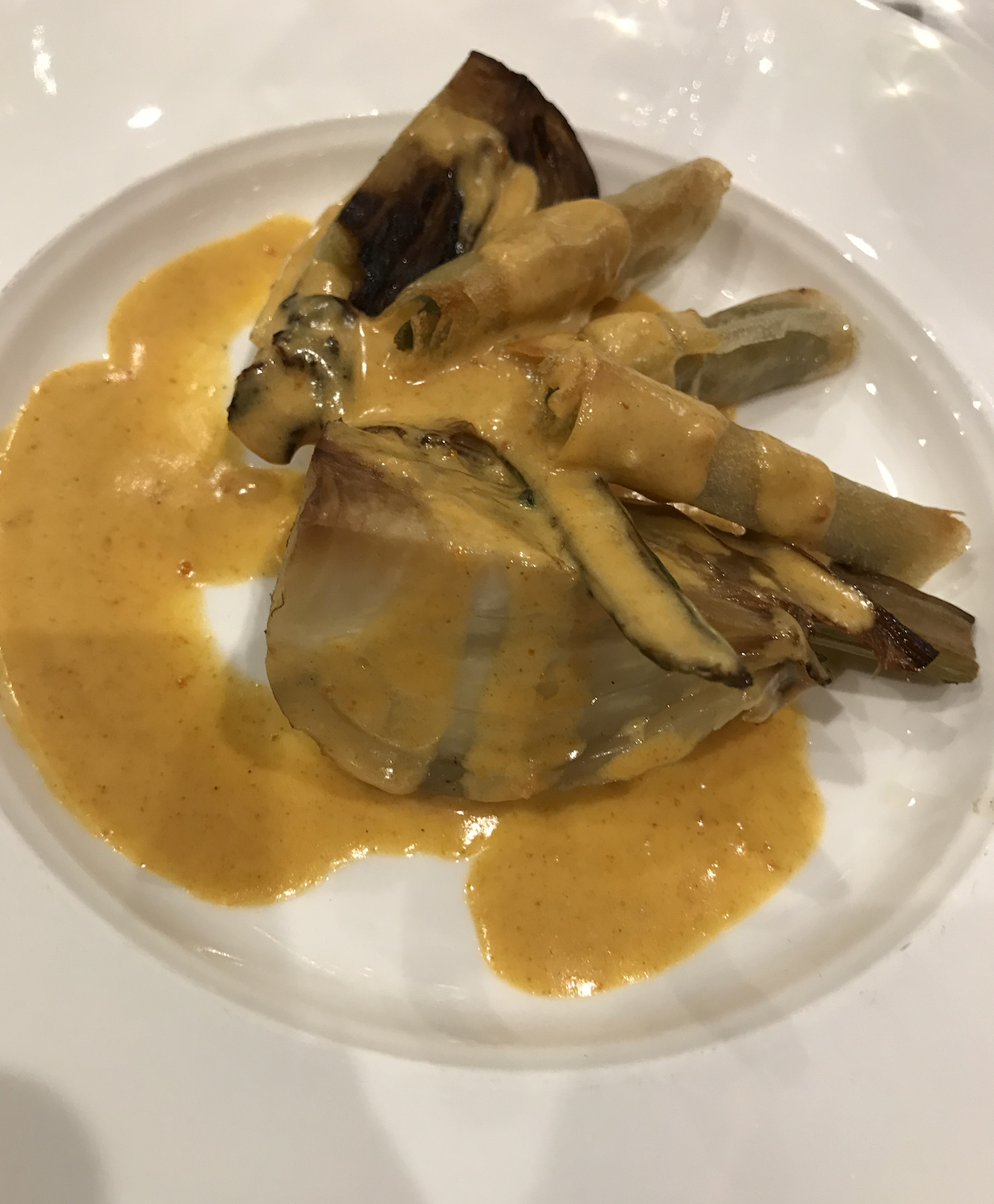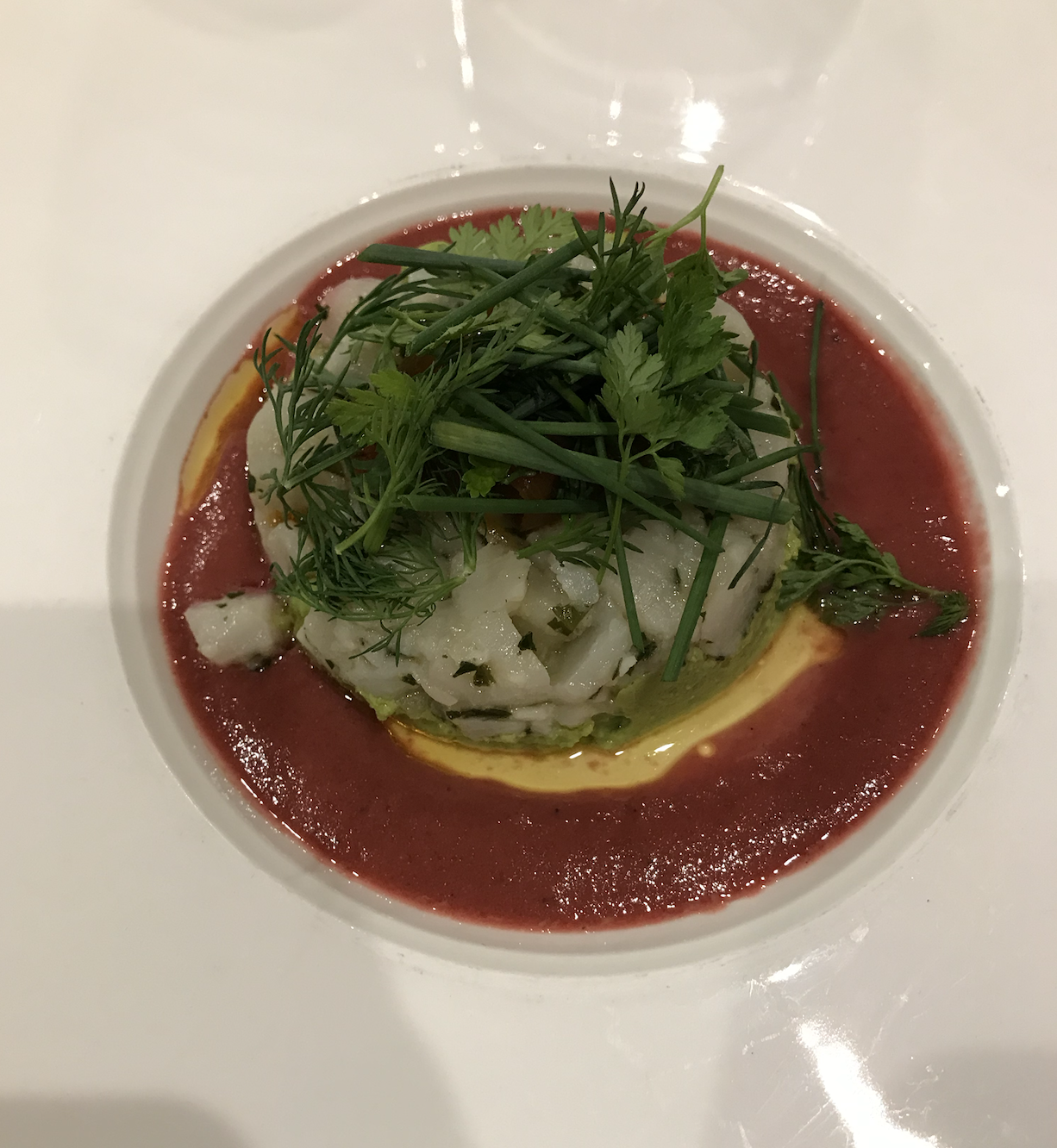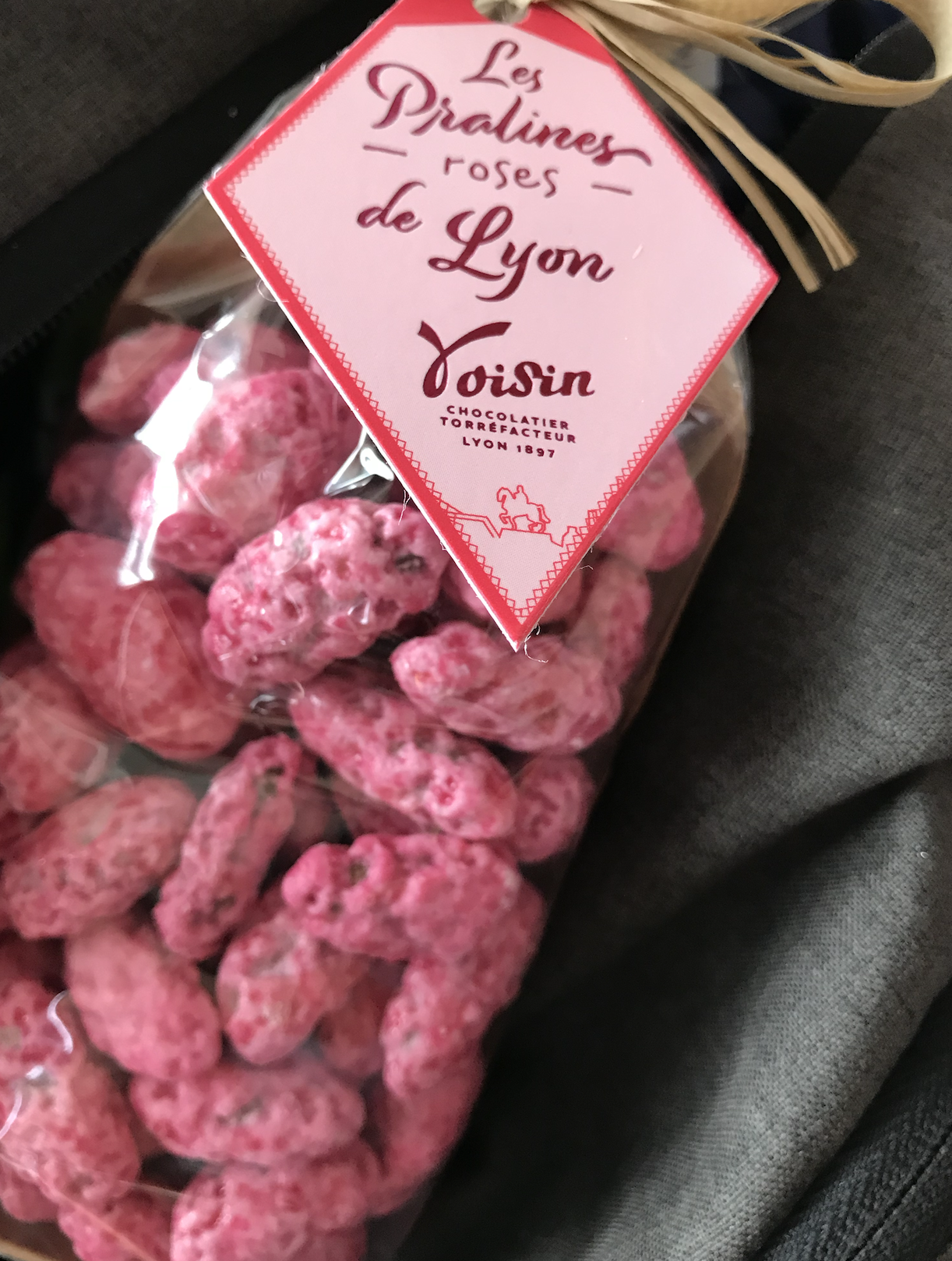 They gave us all a farewell present!
And that's it!
Written on April 28, 2023