Friday March 18th
Super happy but Super tired!
Long Live Birthday Months!
I have some people to get back to, and it's supposed to be my evening off but well, that didn't really happen, so I guess you do what you must! I said I would take the evening off, but it's already 11pm, and I am still doing stuff, so I don't know about that.
Some exciting life-friend events happened this week, so we are celebrating this weekend! Yay! It will probably rain tomorrow, though so Awww. :(
I am hanging out with other friends hopefully upcoming, as there are only so many days in a week.
What a week! I'm exhausted. I got so much done, though, and have a couple things to get done over the weekend!
Firstly, I am officially a BlackComputeHER Fellow for this year (2022-2023). Yayy! I also recognized a friend who got in, too. I see you with your rockstar achievements! I also got into the NCWIT mentorship program, so I'm waiting to be assigned a mentor, and am grateful for the opportunity!
I told my Combinatorics prof I wanted to attend a conference, but I wasn't sure because I'm not a Maths PhD student, and she said that those things were not issues, and she was so eager to make sure that I could have the opportunity to learn and grow and to enjoy attending. I was so grateful! That whole department makes me feel so included, and I enjoy everything about the classes, the people, the work, the research and their sense of humour so much!
I'm attending a bit of a conference this Saturday on Number Theory! They have a Crypto talk on a hash function that I'm super excited to see in particular.
Good news! I am fully funded for the Arithmetic Geometry group for the Roots of Unity Number Theory summer workshop. Yay!! I'm so happy! I poured my heart and soul into that application, and am so grateful to my advisor for such an awesome recommendation! The whole situation is full-circle for me, as one of the organizers is literally someone who took a chance on me before I was a grad student at MSRI! And here I am again, as a grad student! How cool is that!? What if more people took chances like that on people who showed promise and potential but came from non-traditional paths? This has been some of the best times in my life because of how awesome the community is! I'm really happy hanging out with my peeps, giggling at the silliest things outside of "the Office", as it is called.
This week we thought someone had a jar of snail shells, but they were curves, and we were joking that they were the voices of Maths students, like the seashell Ursula used for Ariel's voice in the Little Mermaid. And today, we were joking that the title of the talk was the proved conclusion of the theorem, and that anyone who arrived afterwards had missed the entire thing. Oh noooo! What a pity! :)
This week knowledge dump
Number Theory: Multiplicative Functions, prime power expansion
Algebra IV: p-adic numbers and valuations, localization
Elliptic Curves: Dual isogenies, divisors on curves. I heard something-something l-adic on Monday! Uh oh. Sheaf alert!
Random Probabilistic Graphs: Random Walks, started by looking at Generating Functions. Chalk Frogs were involved (that looked like salamanders)
Combinatorics seminar: saw a cool talk by Sarah on Torelli's Theorem and the Chip-Firing Game, as well as Jacobians of Graphs
Saw a Maths professor talk on Tools for Harmonic Analysis which spoke about Bessel's Inequality, Lebesgue, dyadic intervals and dyadic Hardy-Littlewood maximal function, Hilbert transforms, Marcinkiewicz interpolation theorem and Calderon-Zygmund Decomposition. I was so enthralled I ended up buying a book on it afterwards. I'm surprised we don't have a class on that stuff; I love Signal Processing (go figure, electronics and film / audio background) and interest in information theory, so I found it super interesting to look at things like the provable bounds of noisy signals.
Community Driven Crypto: we spoke about the Church Committee findings of COINTELPRO (Citizens' Commission to Investigate the FBI documentary). I really want to watch the movie Hoover now. I remember I was in LA when it came out, and a mentor of mine was super enthusiastic to watch it (he also was friends with the cinematographer; I think they went out for lunch during Oscar season, which is a trip because you're constantly on panels promoting the movie), but now I understand why Hoover is such an interesting historical person with respect to privacy and surveillance in America.
I went to the Maths Grad seminar and saw Anton's talk on Galois representations and Modular forms. Learned about representation theory as a means to turn group theory into linear algebra and the Absolute Galois group of Q, p-adic cyclotomic char and etale cohomology and a bit about the Jacobian of Abelian varieties. Would like to read up more on the Mordell Conjecture by Faltings.
Other things
I have a couple projects in the works, so I've been chipping away at those.
We have a date for the ICLR summer workshop! Yayy! I'm super excited! It seems like a lot of great work has come out of the community!
Yay to more of that!
Birthday Wine!
My friend convinced me to buy a bottle of wine, and to leave my space (which is a tall order if you know me!)
I got a bottle of Pinot Grigio that supposedly has a luscious aftertaste. As I was walking home with my bottle, the air was crisp, and people were milling about, as it's Accepted Students weekend, and it made me feel bittersweet because I'm happy for my friend, but I'm going to miss him when he leaves. However, my journey here is not forever, too, so this is how things are in life, I guess. And we can drink to our continued successes and to good times, and for the serendepity of having crossed paths. I feel so grateful.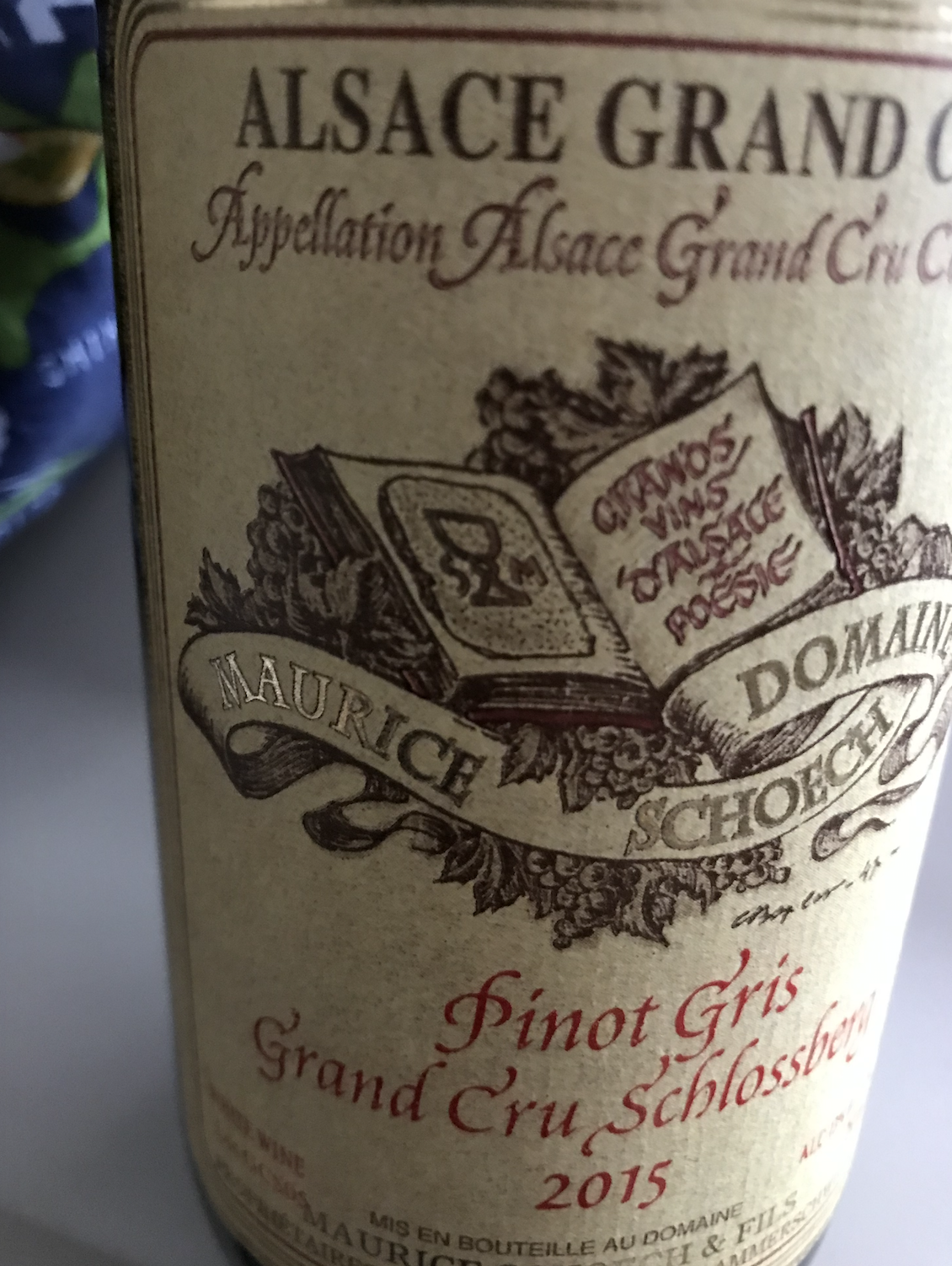 I'm pretty tired
Written on March 18, 2022