Monday October 1st
Strange Loop 17
So…I'm back from Strange Loop, and I am exhausted!
Overall
A great conference, even though I suffered from people overload!
I think I personally do better at a bit smaller-sized conferences. All the talks were great, though!
On the way there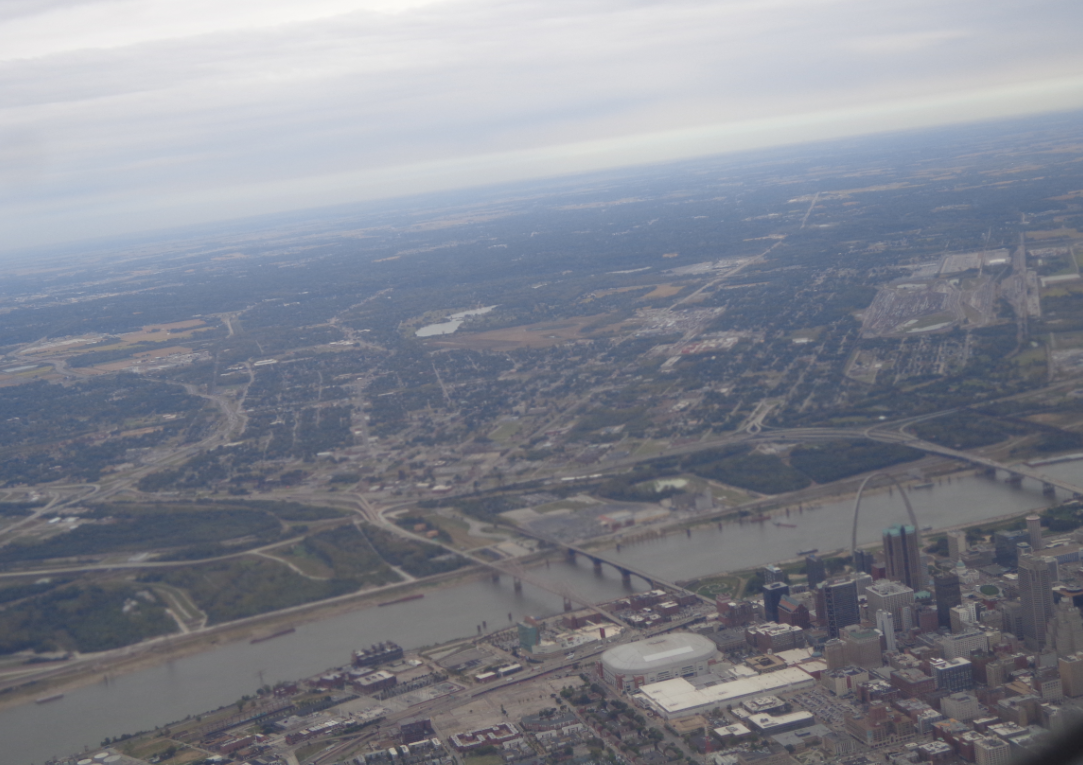 Check in was very smooth!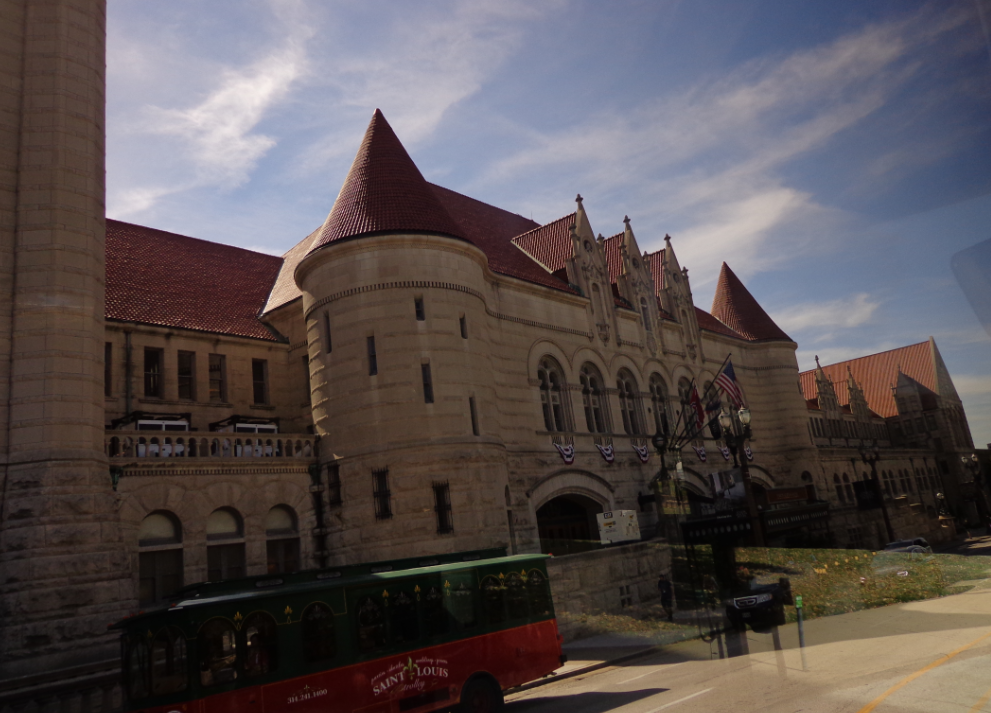 Union Station hotel. It used to be an old train station!
It's 24 acres! I did get lost a few times!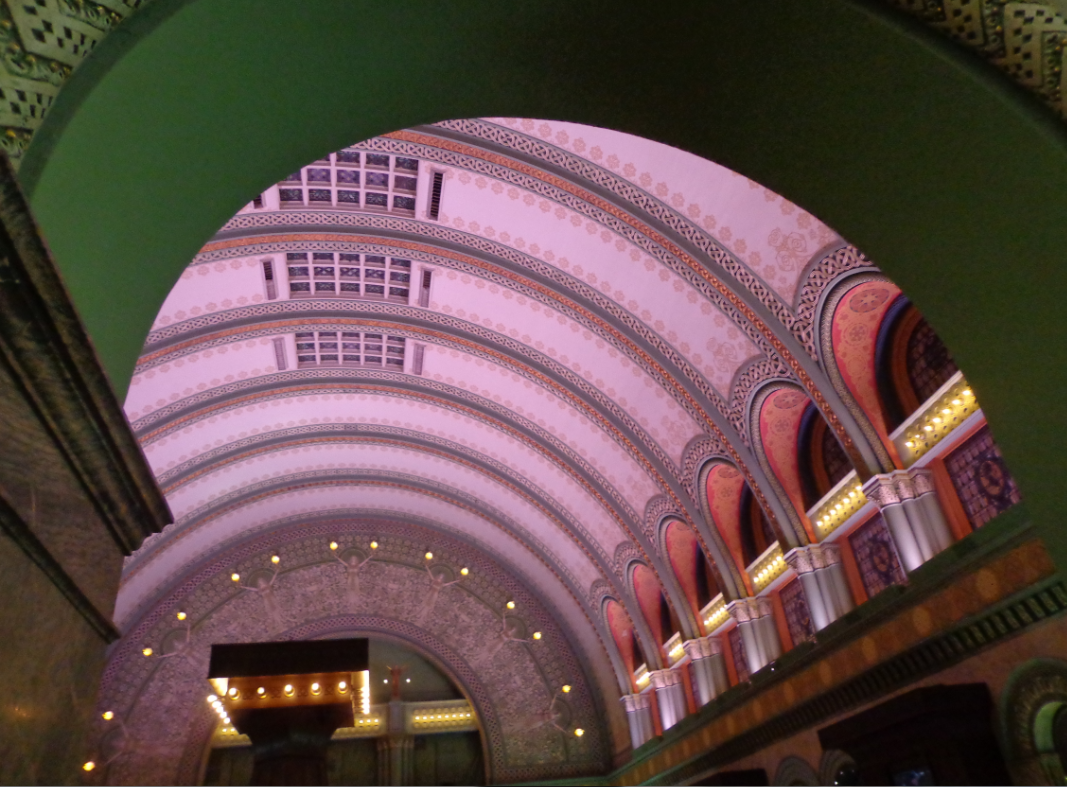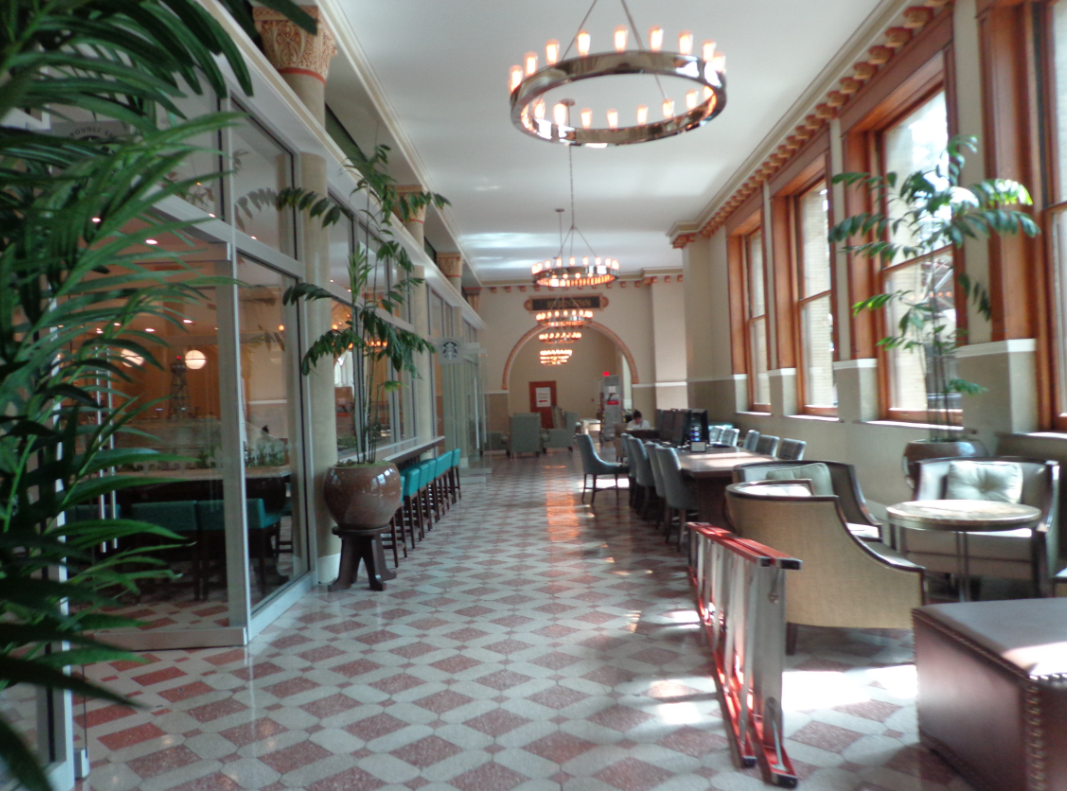 The staff there was quite hospitable, and there was a Light and Fire show every hour (on the hour!)
Pre-conference party
I woke up late the first day, just in time for the food-trucks.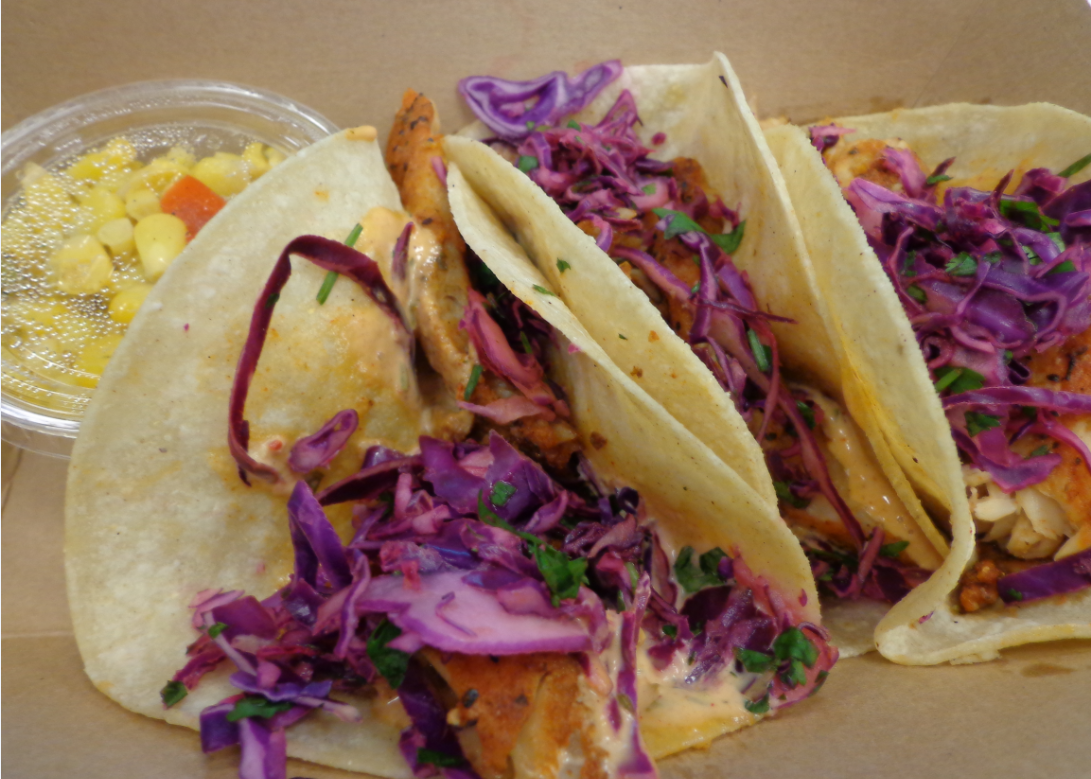 These were the fish tacos. I did a workshop on Tensorflow on my first day.
That night, we attended the pre-conf party at the City Museum
It was awesome. It was sponsored by Riot Games, who was also hiring.
Part of the outside, which was filled with slides, a suspension bridge, a gutted out airplane, etc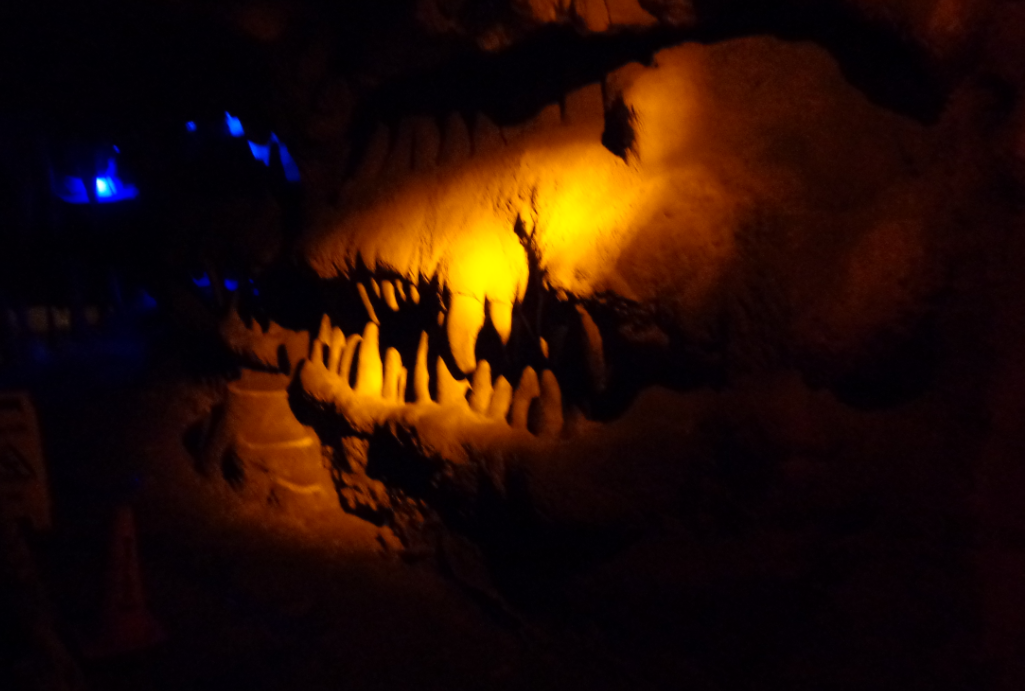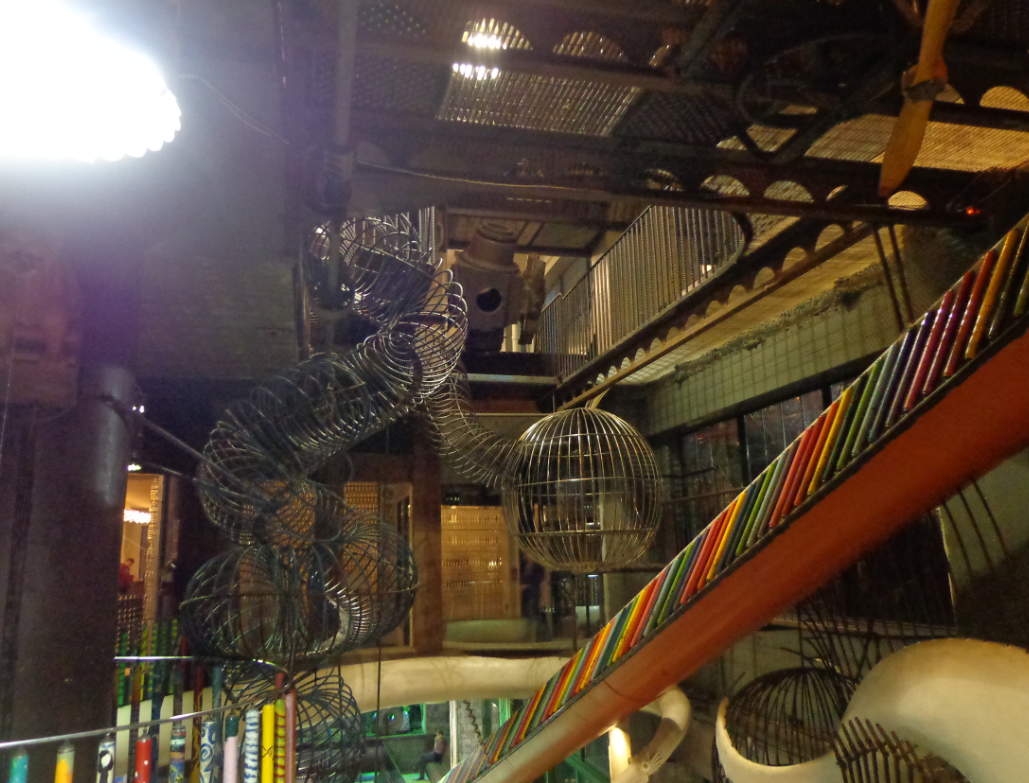 Slides, slides everywhere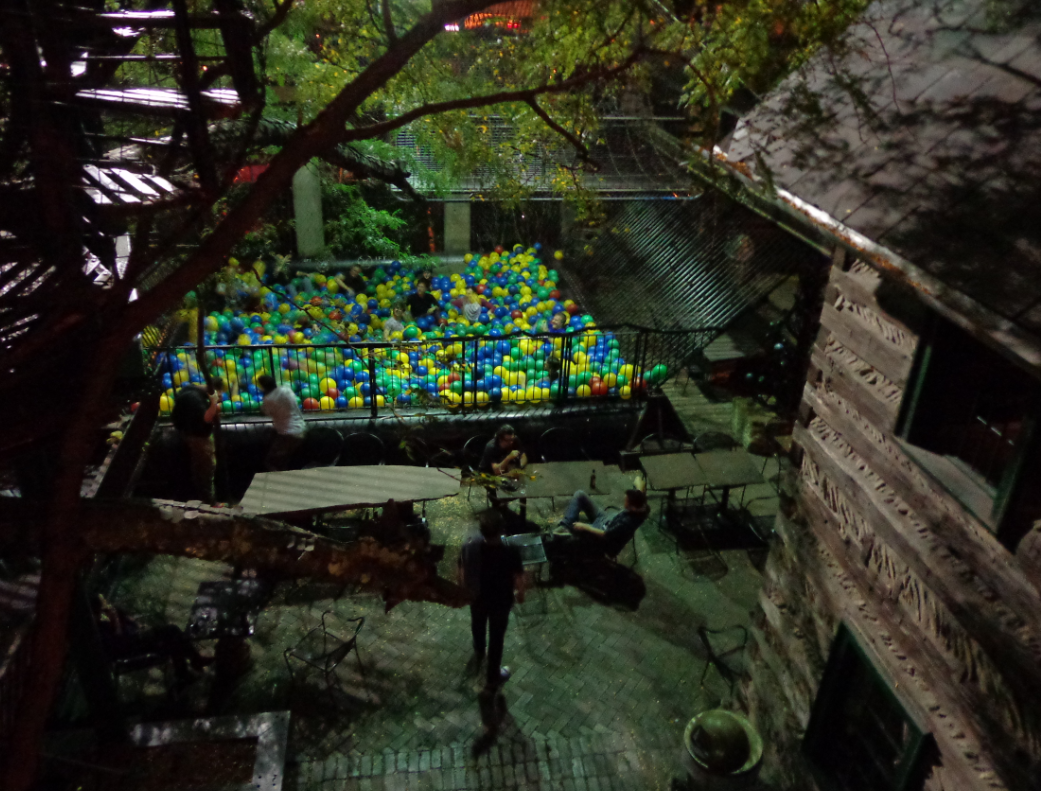 A bunch of devs in a pool of plastic balls, playing hoops!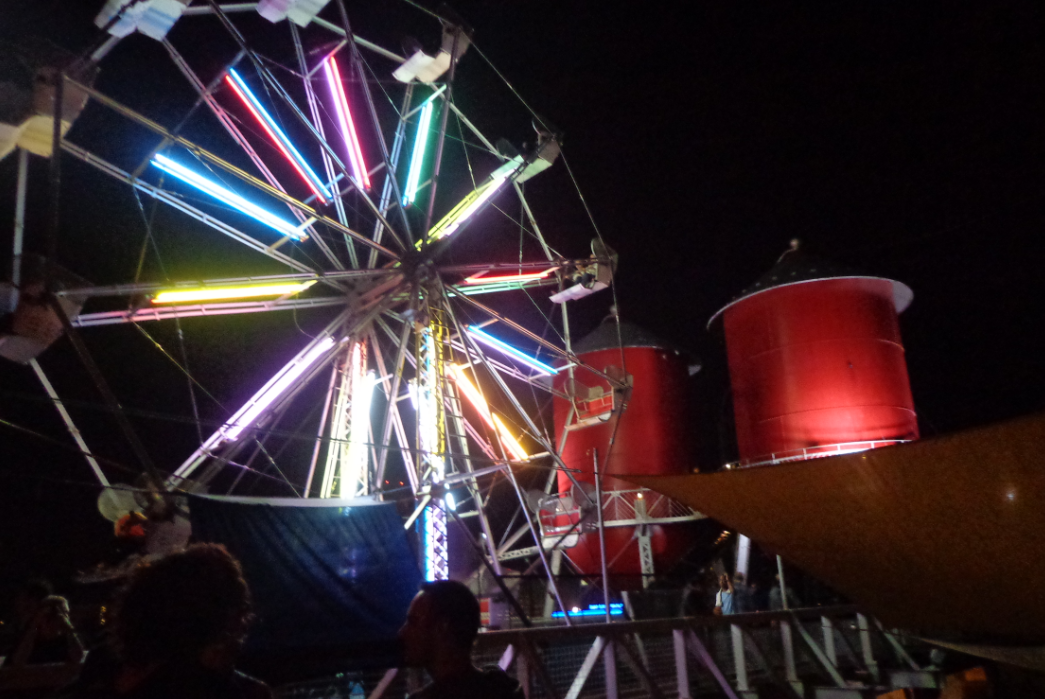 Someone mentioned there was a ferris wheel on top of the roof! So we got a group of about ten people going and started our journey!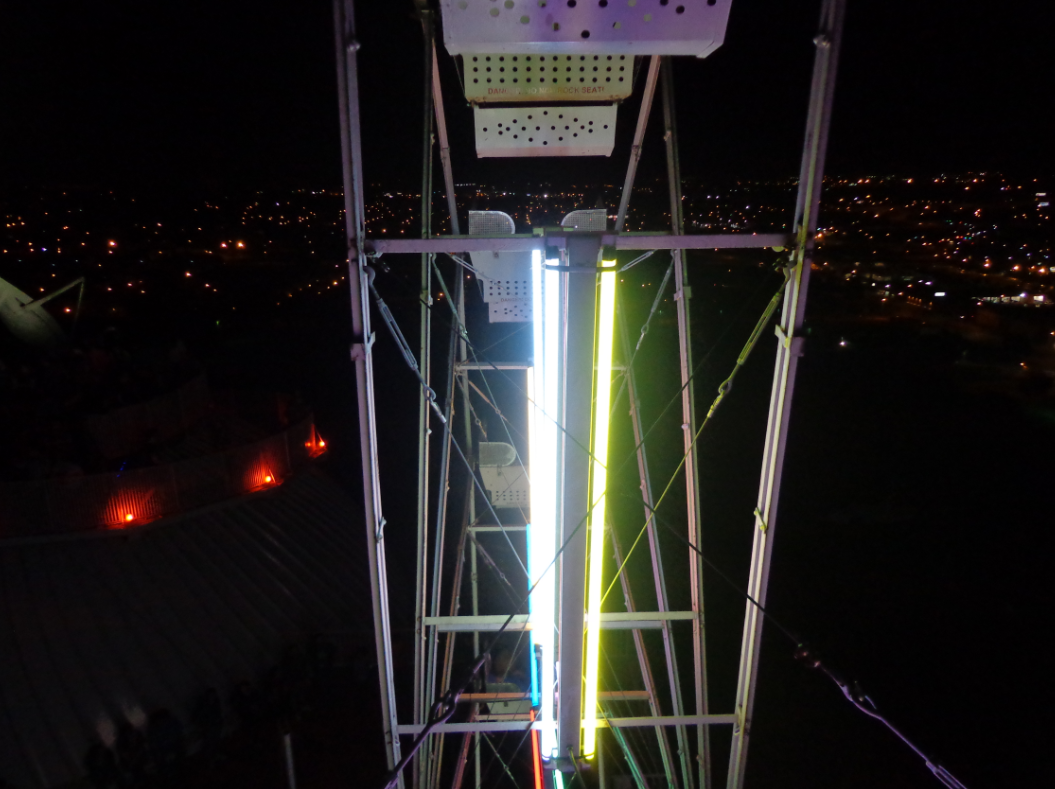 I had never been on a Ferris Wheel before, much less on one that was
sitting on a rooftop. I made friends with a Googler Guy from NY, who was my buddy, and tried to make casual conversation so I wouldn't be distracted by the fact that I was sort of scared $h!tless :)
The conference
I attended Simon Marlow's talk on Haxl, a talk on SAT Solvers that involved architectural constraints (and Rhino! I've used Rhino!) and Dependent Types in Haskell. Also a talk on Crypto and password-less passwords, and one on Flutter. Also attended the Keynote on Open Source, which was quite good!
Project Alloy event
Attended this event at the Centene, to which we were shuttled. The event was quite elaborate, and sponsored by Stripe and Netflix, among other companies.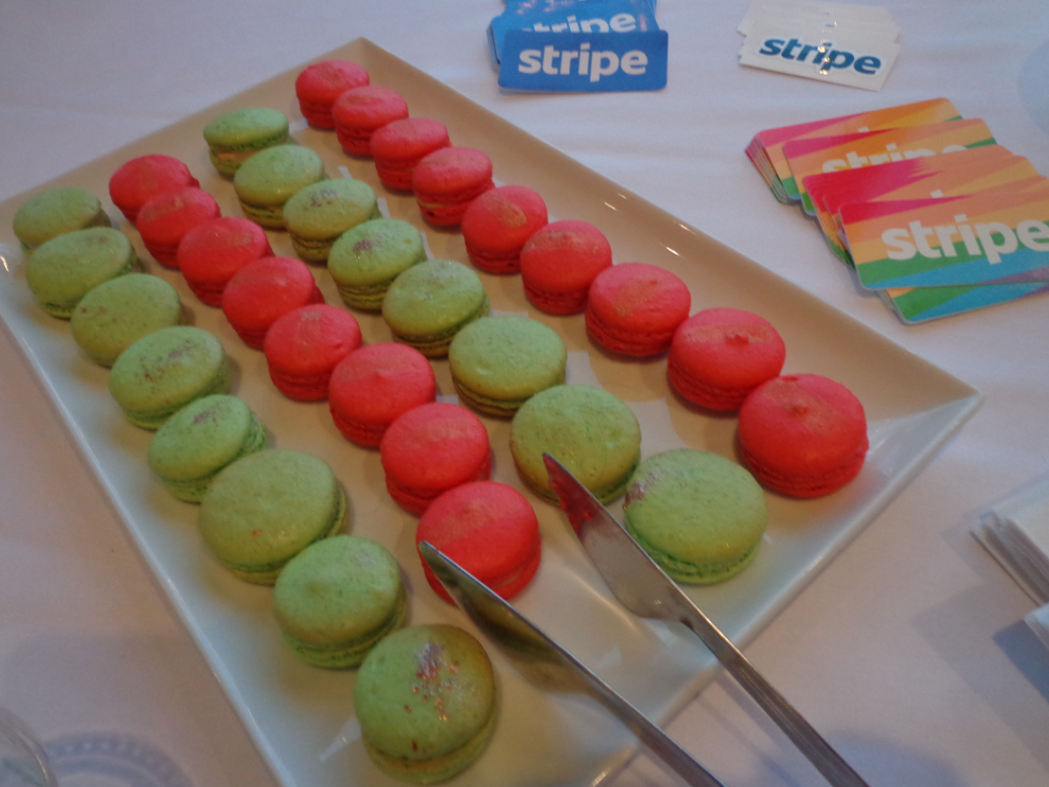 They even had a photobooth. I made two friends (well, more than two haha).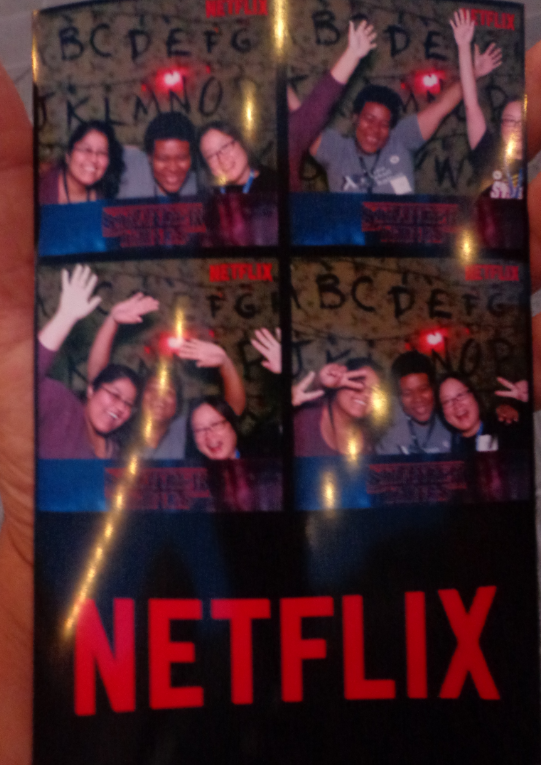 The girl to the left (wearing the purple top), Frances, did a talk on TypeScript, for the Lightning Talks.

Another friend did a talk on "Why Haskell", which I heard was quite hilarious. I was too burnt out at that time, and opted instead for a private stream watching Haskell with a friend remotely. That pretty much ended my day.
Dropbox
Project Alloy was nice enough to even have a speaker; Aston. He was the first employee of Dropbox. He spoke about his journey. He felt like he was "lucky". But he went to MIT. His friend invited him to join Dropbox early. I wouldn't call that "luck" at all. Heck, many of the applications to companies flat out ask you if you have affiliations with Ivy Leagues, so I can imagine (even though I go to a crappy school without connections) if I didn't have the past experience of doing a semester at an Ivy (non-tech related), I'd be sweating bullets. And I still get passed over/ rejected.

I think around that time, though, I started feeling a little bit like I didn't belong. Everyone around me just felt like they were smarter, had it all together, etc. Plus, I had gotten a rejection email from a company I had gotten to step two of (ie they had made their decision after a coding test I submitted, which made me feel like crap about my coding abilities).

So I was in full imposter-syndrome-mode. I sort of felt like I had stepped into the Stepford Wives of tech, and I shouldn't be there. But I love coding. I love the tech community more than anything. So it just made me sad and I skipped out on seeing my friend, Frances' talk, and on two other friends who invited me to dinner, which made me feel a bit $h!tty. I chatted with my friend over the private stream about it, and he made me feel better, though. I'm really thankful for that.
Notes
Tensorflow Workshop
for non-convergence (auto diff), use smaller increments or turn on nodes as trained constrain when nodes are turned on
ML is programming with data instead of instructions
Categorical column => discrete vs continuous data
DNN => embedding type
LIME => Local Interpretable Model-Agnostic Explanations
CNNs =>

local receptive fields
shared weights (all neurons in the hidden layer detect the same feature)
pooling => Max pooling (layers go between convolutional hidden layers)

for most CNNs, max-pooling is used
Haxl
ApplicativeDo (2016)
Monadic operation => sequential one has to be done before another (not good for concurrency) vs Applicative
Dumps cache as Haskell => prints out cache as haskell programme
Can make unit tests, write libraries to pre-populate the cache
debug (reproducibility) since can dump the cache
Sigma is used for spam/ abusive and fake accounts on fb, etc

Concurrency
Caching
Testability
Debuggability
Web Auth
MAC => Message Authentication Codes
Soft tokens
STARTTLS => opportunitistic encryption protocol
Dependent Types in Haskell
domain specific type checkers

Type computation (parsing…base case…may or may not be empty.. * repeat pattern)
Indexed Types
Double-duty types
Equivalence Proofs
Conclusion
I am really thankful for the opportunity to have attended Strange Loop. I'd like to go back at some point, but I'm also driven to become a better programmer. I hope that there's a space in the industry for me. People were so nice there; there were so many wonderful people. There were also so many companies recruiting. So..we'll see.
And Goodbye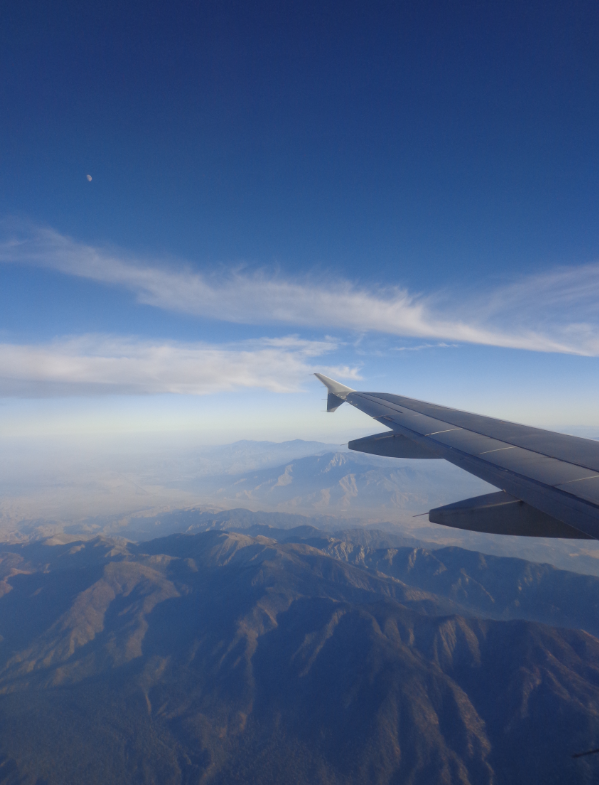 Back we go. Back to my favourite bed!
Katas
def calc_ms(n):
  a = n * '0'
  return int(str(pow(2, n)) + a)

return square of each elem in list
def square(numbers):
    arr = []
    for i in numbers:
        arr.append(i * i)
    return arr

return value in key-pair that is squared (passed tests but issue submitting)

def dict_square(numbers):
  arr = []
  arr1 = []
  dict1 = {}
  for i in numbers:
    arr.append(i)
    arr1.append(numbers[i] * numbers[i])
  for i in range(len(arr)):
    dict1[arr[i]] = arr1[i]
  
  return dict1


break the string via newline for number n given
function stringBreakers(n, string){
    var arr = []
    string = string.replace(/\s+/g, '');
    for (var i = 0; i < string.length+1; i++){
      if (i % n == 0){
        arr.push(string[i-1] + '\n')
      }
      else
        arr.push(string[i-1])   
    }
    var b  = arr.join("")
    b = b.replace(/\s*$/,"");
    return(b.slice(10,b.length))
}

Things to think about
(From Haskell notes..week three)
Things to do
C++ Assignment
C++ Midterm assignment
Nanodegree Jupyter analysis/ report
Written on October 1, 2017