Saturday July 8th
Helms-a-Lee!
Yeup..went sailing again today!
Man, was it fun!

I did get about 70 percent of my Programming done (due August 25th), so I'm a bit ahead.

In the meantime, I'd like to get in sailing once to twice a week, and eventually do some racing.
Some pics!
This is Avanti.
She used to be called Aurora, but was bought by a private seller and fixed up and renamed Avanti. I was told to whom it may belong, but I'm not sharing (sorry, not on a public blog!).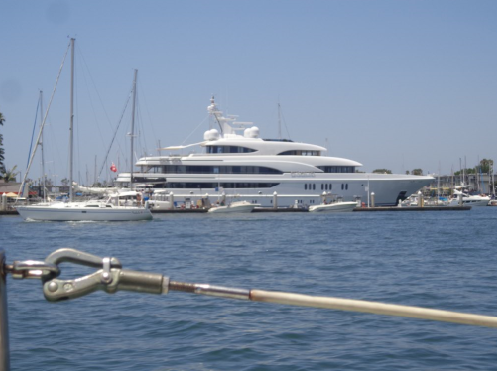 Hans Christian!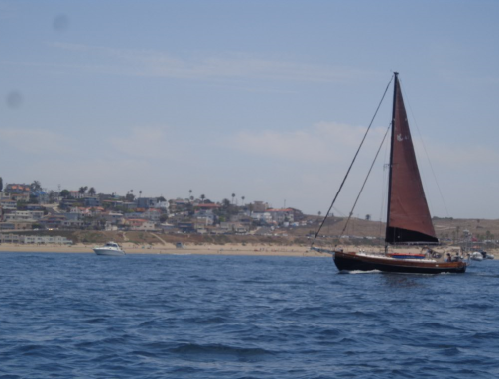 I heard it was 107 to 117 in some places..
Lucky for me, I was on the water :)
We saw sea lions!!!!
Yes, btw, that white stuff is 100 percent BIRD POOP! The colour of the rocks is the colour at the base (yeeech!)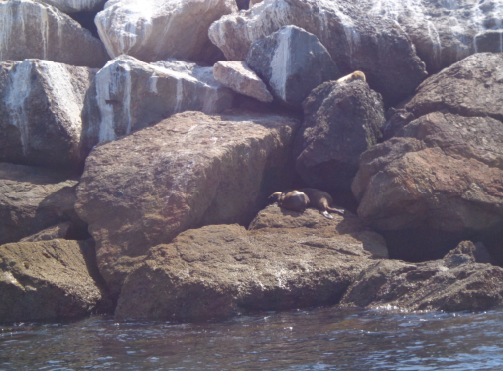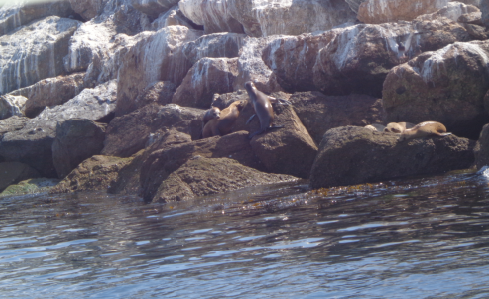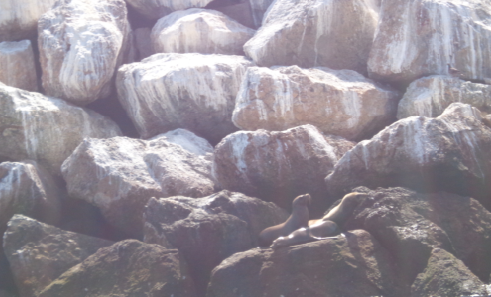 So Serene…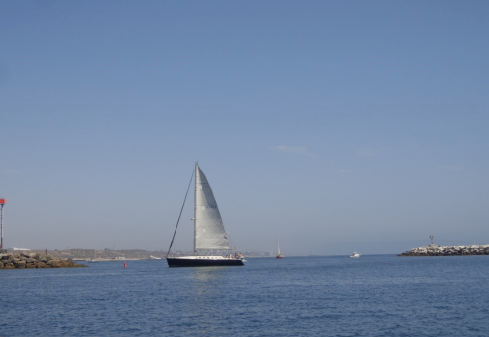 Oops..they ended up turtling! :(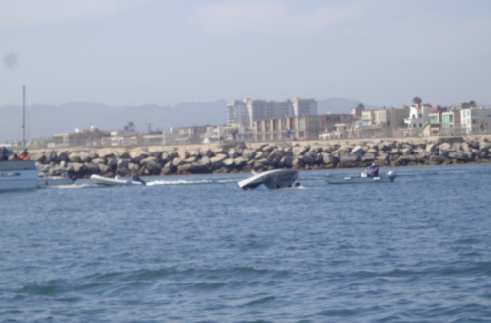 In a far away, distant land…
There is a dolphin in the water! Yeah!!!!

You can see the little black head peeping out from the water…

He's a smart one! He knows where the food is! (great spot for food!)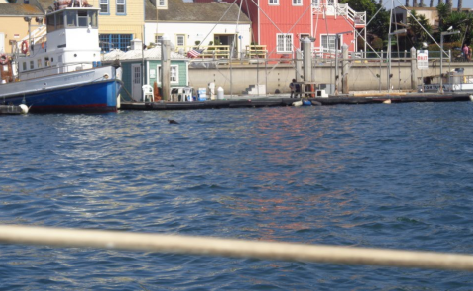 Really tired, but may post some code
Random kata(s):
Count up to number given, excluding evens (including number)
def kido_count(n):
    arr =[]
    for i in range(1, n+1):
        if i % 2 != 0:
            arr.append(i)
    return arr

Return NaN if not a number, -1 if less than 1, 0 if 0 and if +ve, 1
function sign(number){
  if (isNaN(number) == true){
    return(NaN)
  }
  else if (number == 0){
    return(0)
  }
  else if (number < 0){
    return(-1)
  }
  else{
    return(1)
  }
 
  return 
}

Return a string alphabetized
function alphabetOrder(str){
    var arr = []
    var result =""
    for (var i = 0; i < str.length; i++)
    {
      arr.push(str[i])
      
    }
    var b = arr.sort()
    var c = b.join("")
    //console.log(c)
    return c
}


Written on July 8, 2017