Sunday June 19th
The First Roots of Unity (or my journey through Mathematics and friendship)
The journey through my journey in Mathematics and friendship
It began in a New York City taxi at 3am where the driver had two-colour lasers illuminating the ceiling of his vehicle. Yeah, this is going to be super fun, I thought. I was not wrong.
Now, to navigate to where I'm supposed to be staying. I took the train, and it was a bit wild to know that this was the place of the George Floyd protests. It looked so serene, so beautiful. But it was summer and so HOT. Found my check-in space, only it wasn't, but it was next door, but this place had ice-cream so realizing that I was now back living the student-dorm life, I found a soft serve machine and indulged. It was 100 percent worth it!
Checked in and found a restaurant with Somali food and Kenyan tea, settled in. Excited for the first day.
Groups
I was placed in the Arithmetic Geometry group! We had two papers to choose from, and fortunately, the six of us evenly split into our preferred paper-groups. My paper was this one, along with two other lovely ladies. It was interesting because the paper is a mix of Arithmetic Geometry and Arithmetic Statistics, which I found to be absolutely fascinating, and something that might be worth considering for a postdoc or future research. By the end of my PhD, I should pretty much have some of the kind of background to engage with the field, but we'll see. Everyone in the conference was incredibly friendly, and soon, for every single break, I had a group of friends walking together, eating lunch together, having dinner together, talking about our own experiences in Academia, and what we had a passion for in Pure Mathematics.
We also had assigned group mentors, and on some afternoons, our mentors would swap, so that we could get perspectives and new opportunities to learn based on how our new mentor saw certain topics could be understood. My mentors included Adriana, Allechar, Lori, and a special guest appearance by Michelle, who was actually supposed to be a floating mentor, but said in her heart she had a special place for Arithmetic Geometry, so she gave us a mini talk on the heights of elliptic curves and how they are measured / what they represent.
On the last day of the workshop, we also presented what we learned, what the paper was about, and about our experience. Each group had 30 minutes, but since we split our groups into 2, we had 15 minutes for our group to present. It was amazing! It was, quite frankly, one of the highlights of my entire time of grad school thus far. And when I said that I was actually a Computer Science PhD student, but that I loved Pure Mathematics, the group of participants and mentors cheered for me. It has been one of the best spaces in Mathematics I have ever experienced, and I left with so many great experiences, so many great friendships, and a new community of peers.
The Research Symposium
I attended some Analysis talks by accident, but got roped in and stayed, until I decided to check out the Cryptography talks.
The cryptography talks were very familiar to me, in terms of the background and foundation, and I met some people I knew! I also learned about some awesome error-correction codes work, and made new friends there, too. I also attended a very interesting talk on optics (specifically for things like lights with reflectors and lenses) and geometric spherical meshes modelled as optimal transport cost functions.
I also attended the keynotes, the ice-cream social, went out for dinner each evening with our group, and on the last night I was there, we had dinner and ended up salsa dancing! Apparently, one of the grad students had just found out she had received a raise, and so she treated the entire table to beignets, too! I haven't laughed so hard, and had so much fun in a long time.
It was really great being able to catch up with a few researchers I had met virtually over the past couple years during quarantine (!!) and ask "does anyone want to go get boba?" and have someone take me up on the offer ever single time! Finally, every night, we had a movie night; the first night we watched "Turning Red" and then the second night, we watched "Encanto". I heard that the last night, the night I flew out, they watched "Cruella", which is funny because that is the exact movie I watched on the plane back.
My favourite keynote talk was that of Marissa's, who not only gave an engaging, creative, bold and wonderful talk on Covers and Curves, but also gave thoughts on what it means to be a mathematician working in a space that was not originally created for people like herself, and how it has not always been the best space for her. I remember hearing about Marissa, and being SO inspired by her, and thinking that if there was one person I wanted to meet in that space, it would be her. And so, it was wonderful that even on the first day, she sat right next to me, and smiling said "you're an island girl!" and soon, we were giving each other hugs. I also met an amazing group of mathematicians, who besides our decided modes of chatting, made me rethink using Twitter (I have not been super active on there on an engagement level, honestly, because of some bad experiences in the past), so that I may, in fact, use the space with a new private account, and chat with my new friends there.
All in all
This has been one of the most AMAZING of my entire grad school experiences. I'm still a bit confused as to "why me", because there are so many brilliant young mathematicians out in the world, but I'm so thankful and happy that "yes me", and that the organizers saw something in me that they thought was valuable in being a participant of this lovely workshop, and in this community.
One of the organizers even told me "thank you for helping to shape this space", and I received a lot more guidance on how to navigate my experience during my programme. Each day, we had Professional Development sessions, where we learned about how to navigate things like service, and other things I should have learned and was, quite frankly struggling with, relative to my peers who weren't in traditionally underrepresented groups. I was SO thankful for this. From the bottom of my heart.
So I left Minneapolis in a rideshare blasting reggaeton, feeling thankful, much braver in advocating for myself, and feeling like yes, I not only can be a mathematician, but there is a community that makes me hopeful for the future that my experiences in Mathematics will be better, and more joyful, like it was for me this past week.
Here are some photos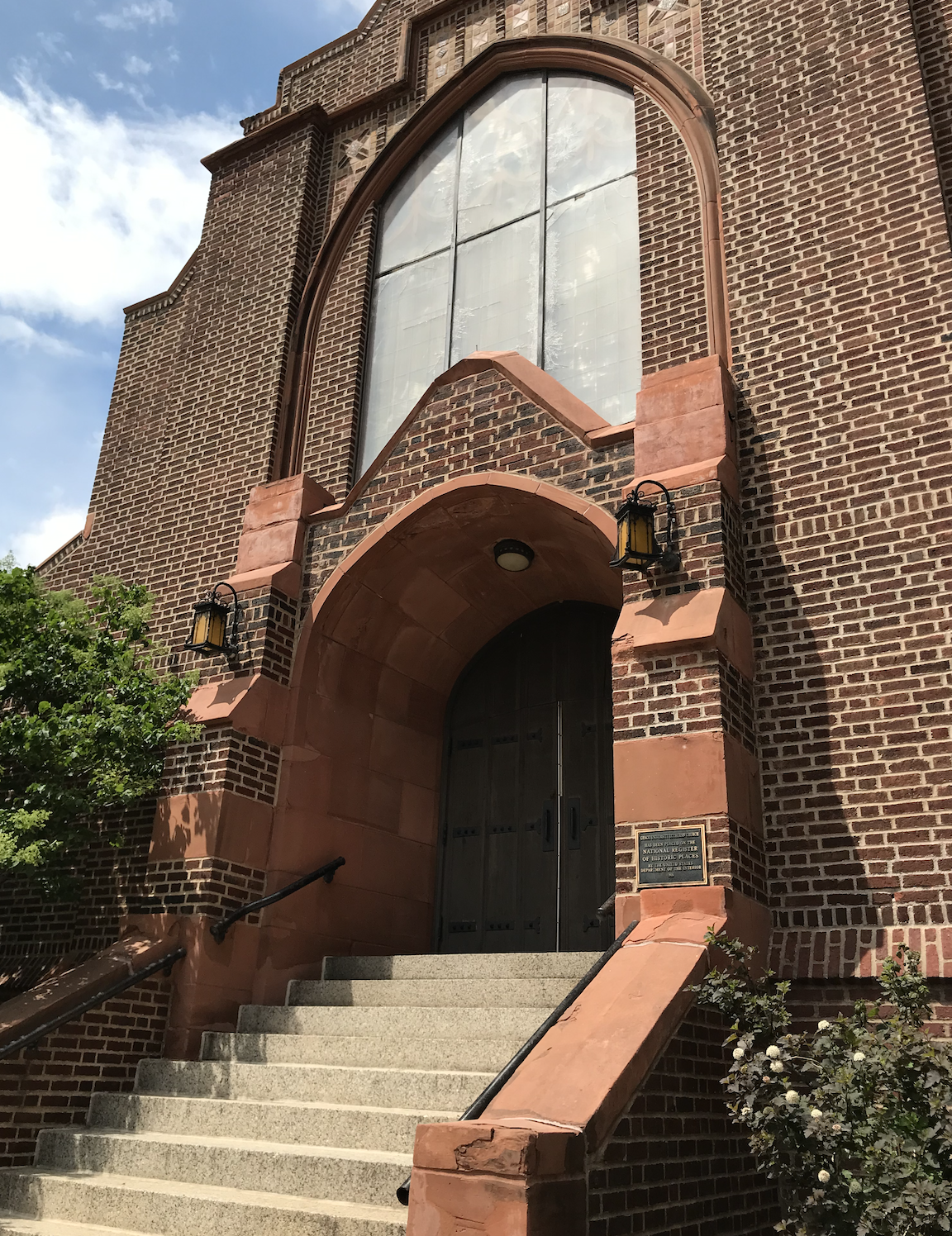 A building on the way to our dorm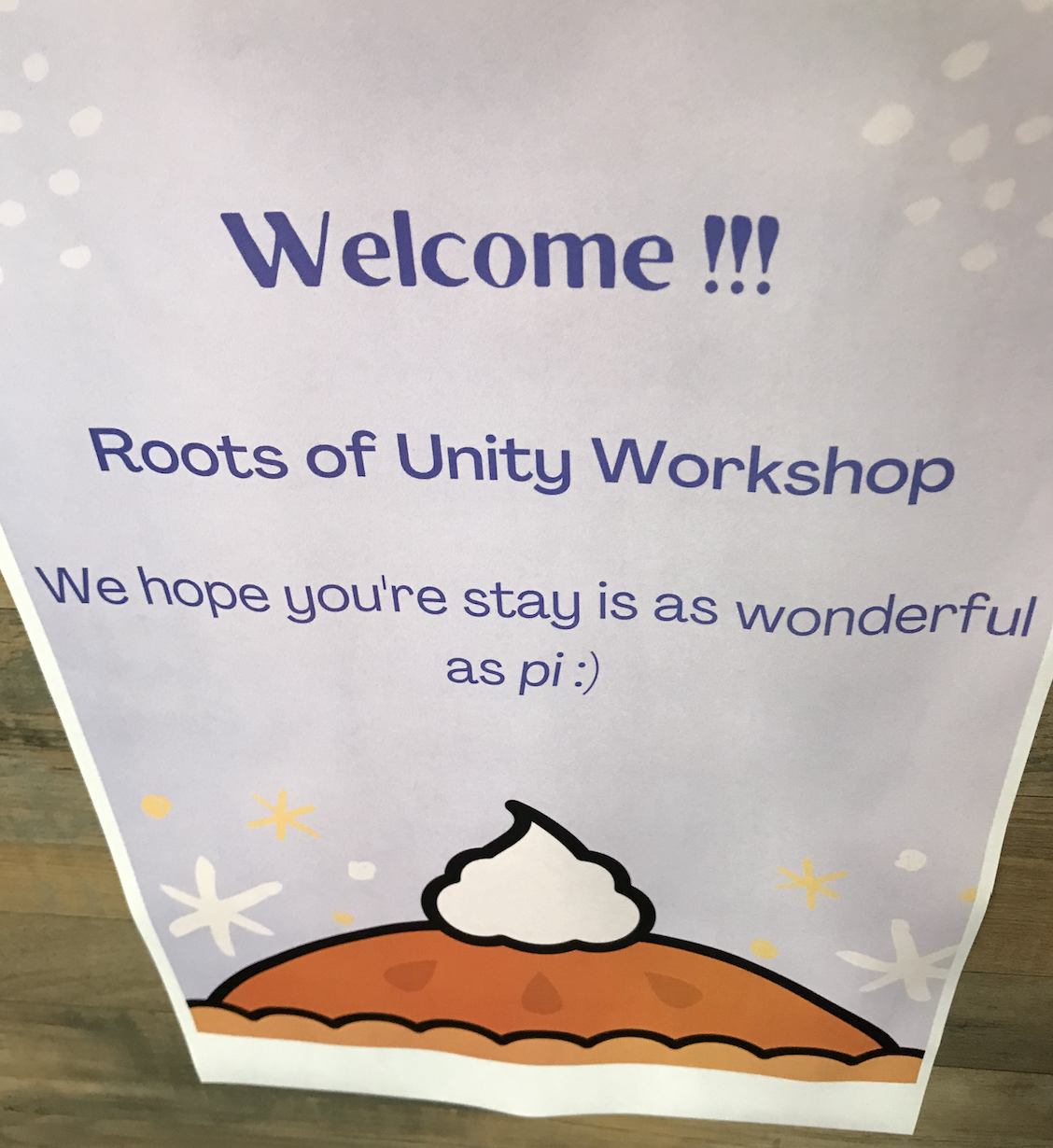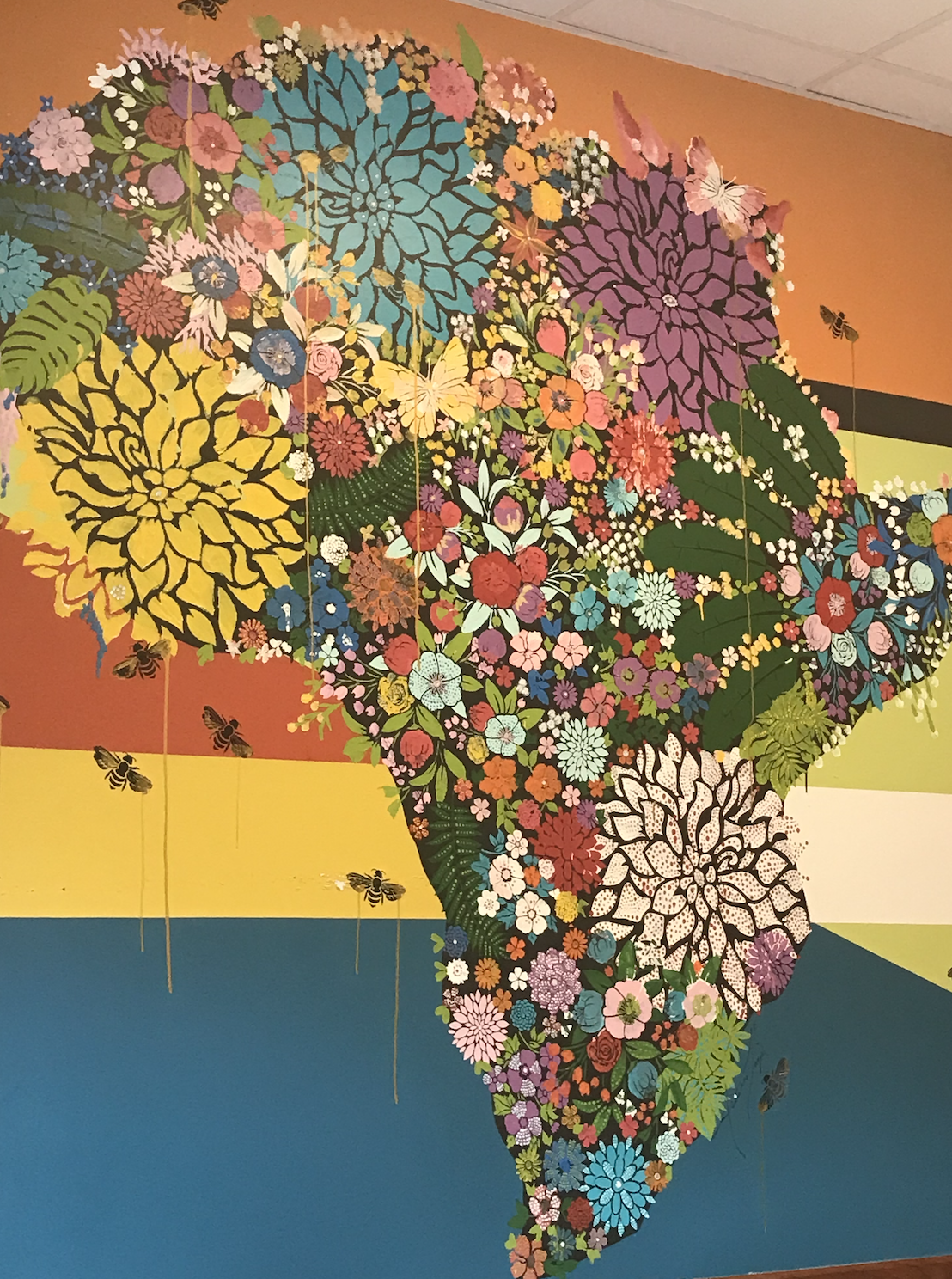 I ate at least three times here. A lovely restaurant with Somali foods and Kenyan tea!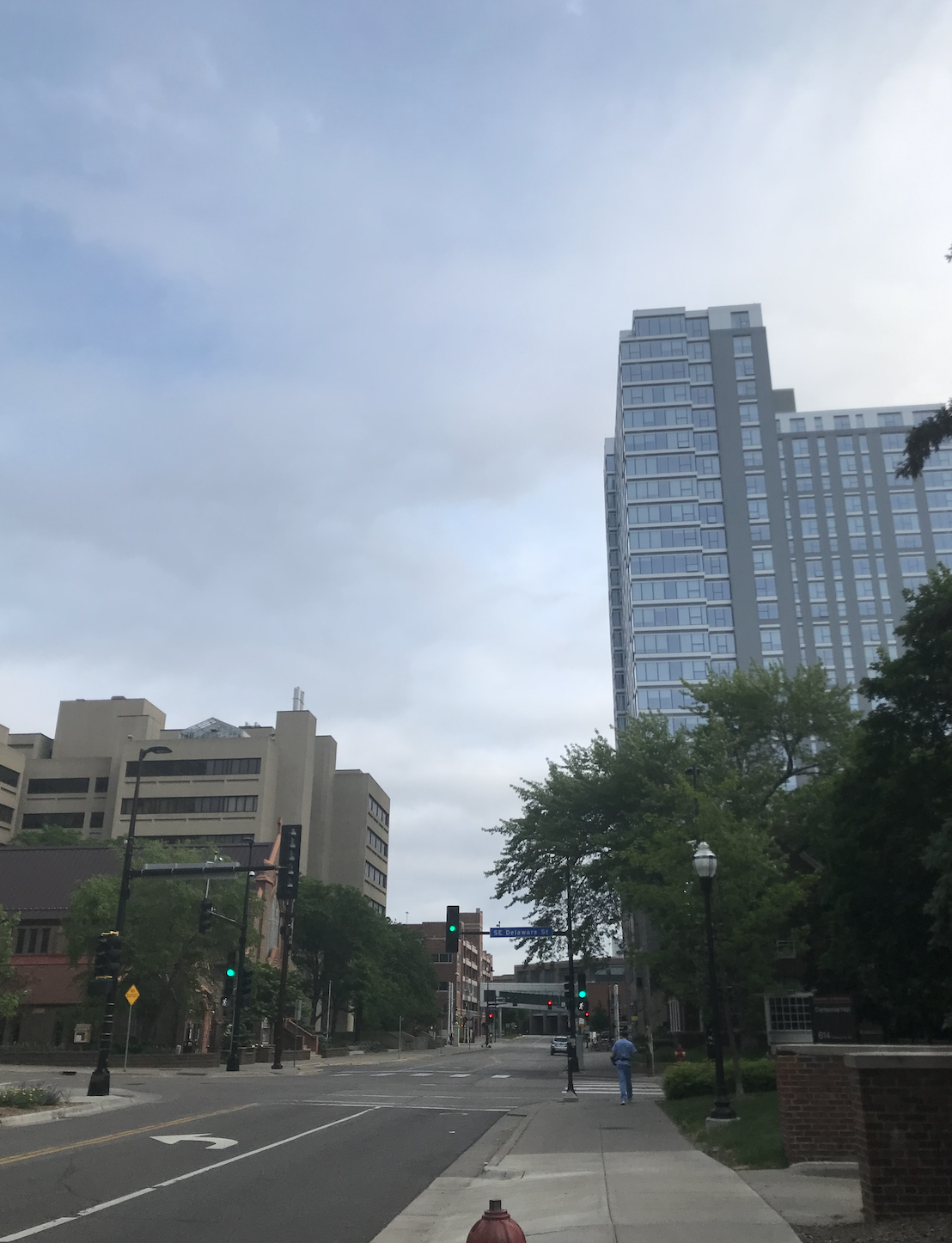 Walking around downtown Minneapolis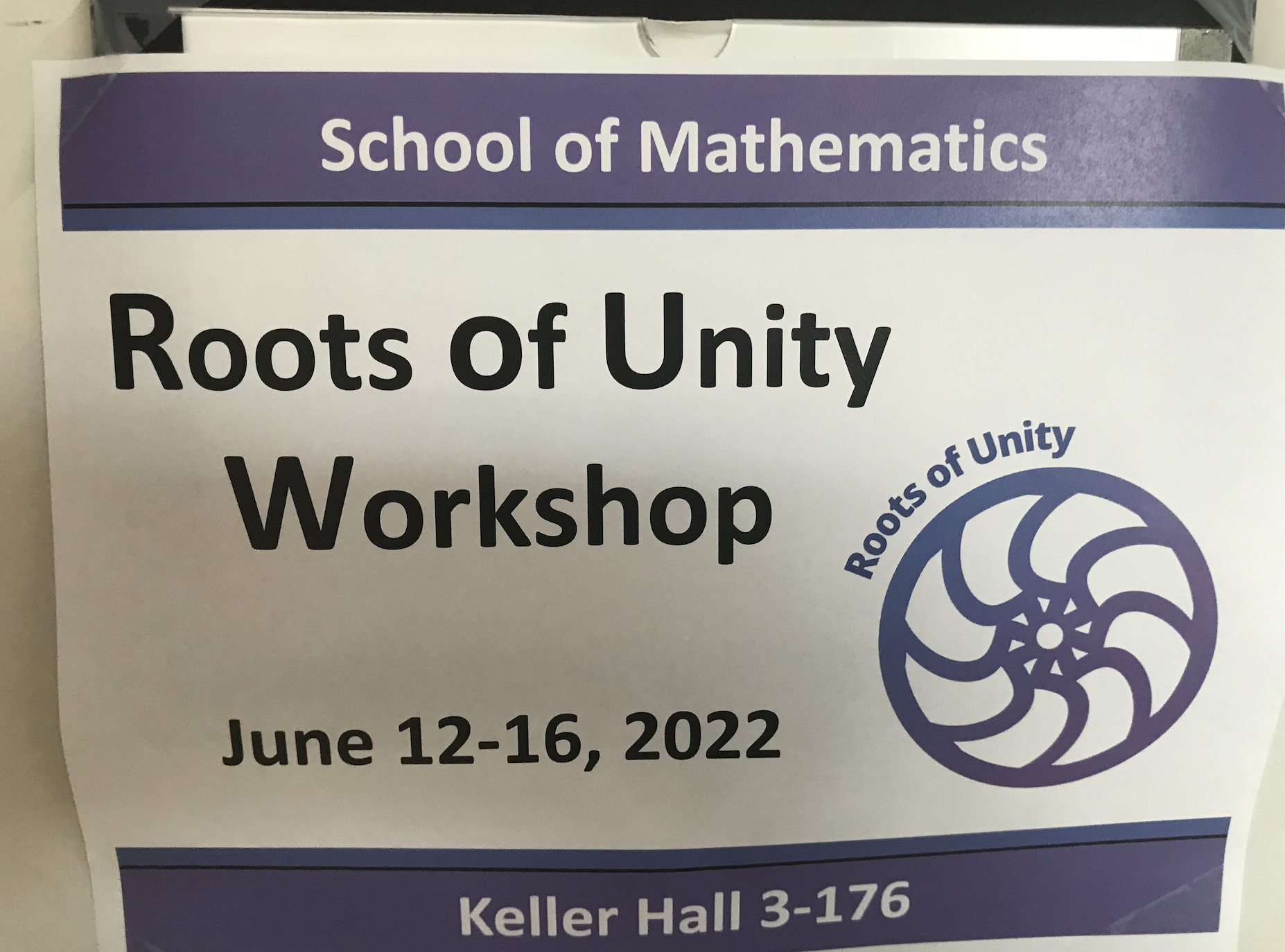 Here at the Roots of Unity Workshop!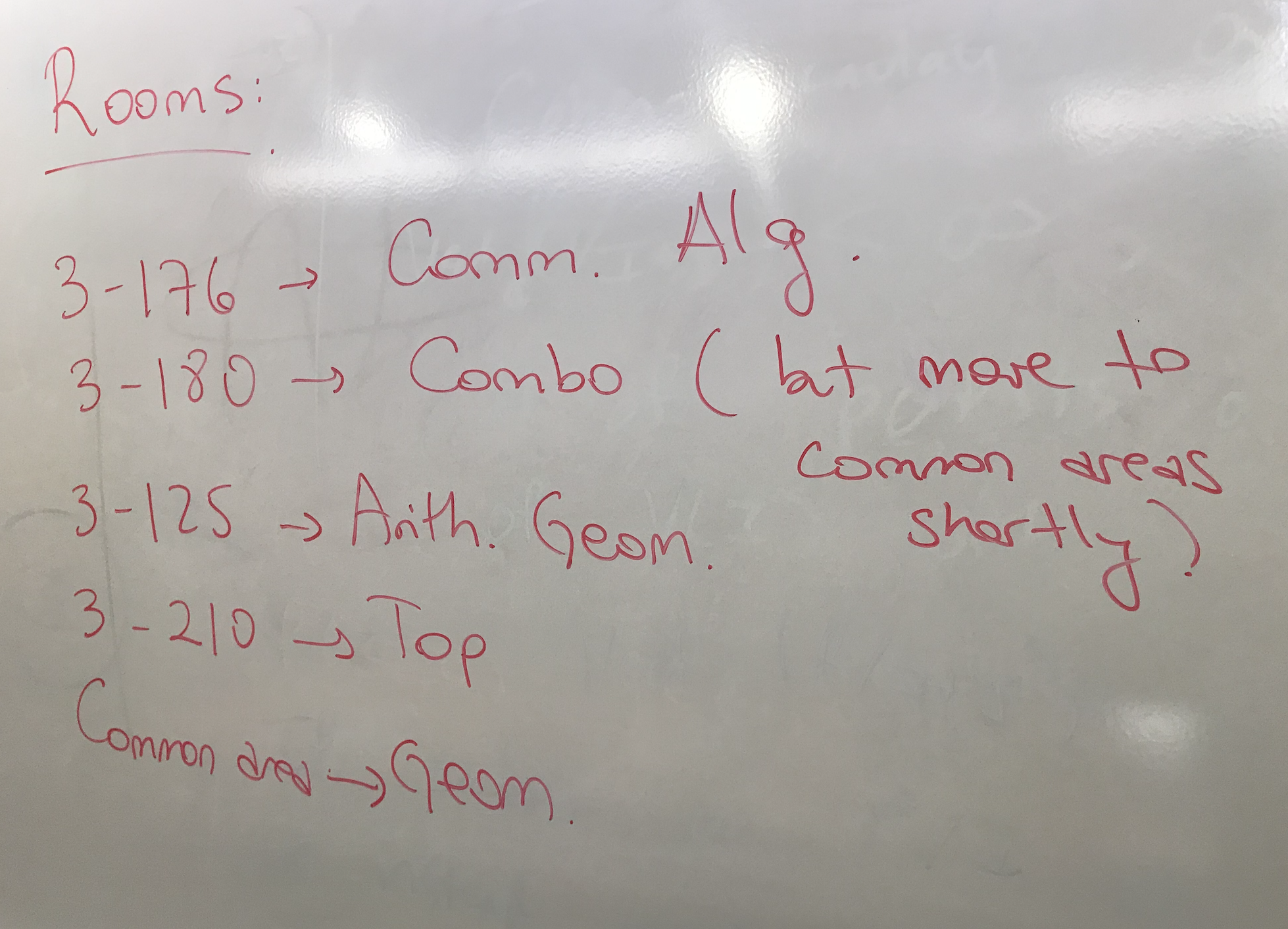 I was assigned to the Arithmetic Geometry group! We worked in working groups on understanding our paper.
Our paper was pretty technical, and long (98 pages), but our mentors did a great job getting us up to speed and in offering mini-talks and workshops on various topics. We whiteboarded and blackboarded quite a bit this week!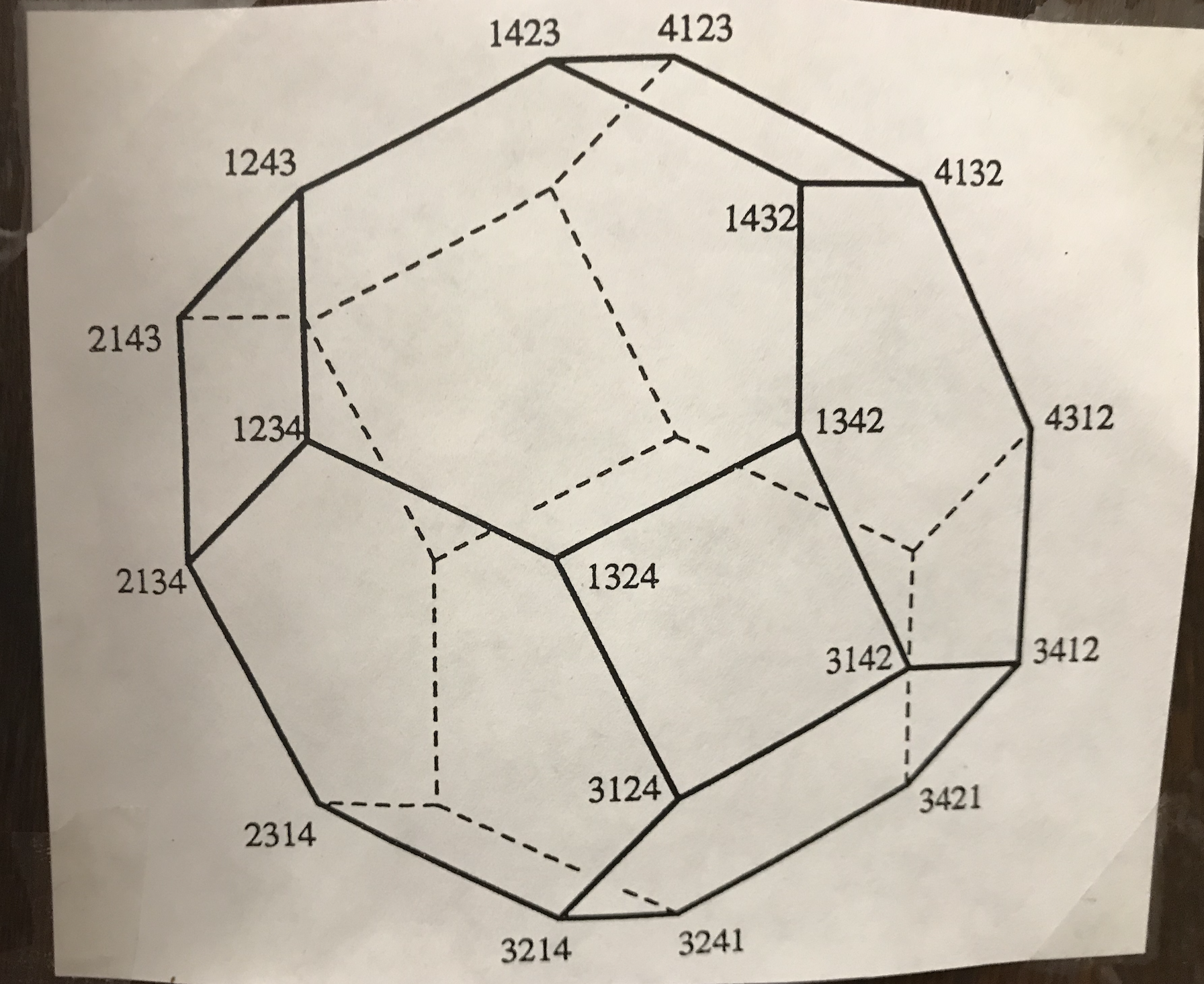 I found a permutohedron on the door of one office! Since I had been attending the Combo seminar at my school all year, I immediately was delighted by this find!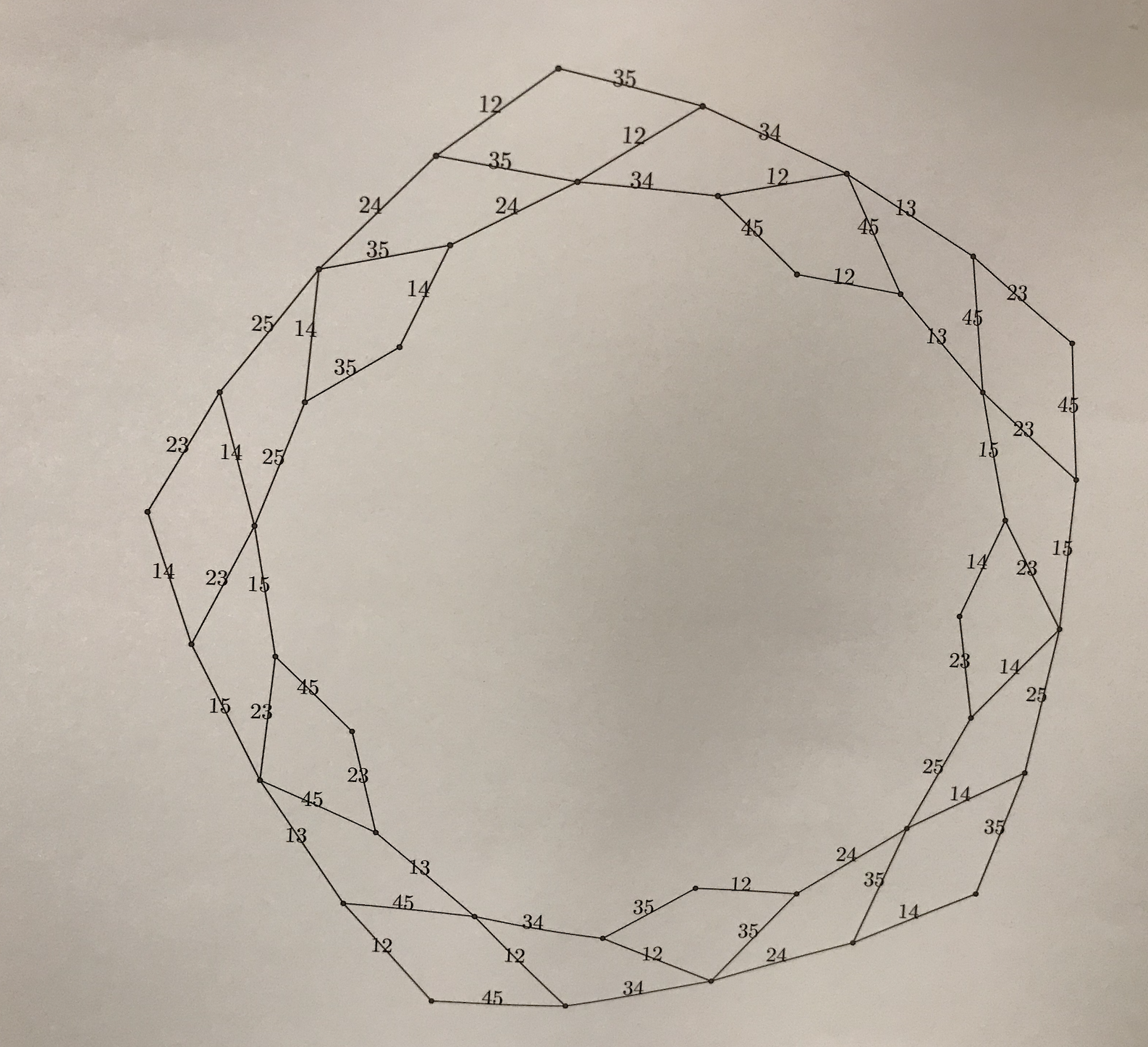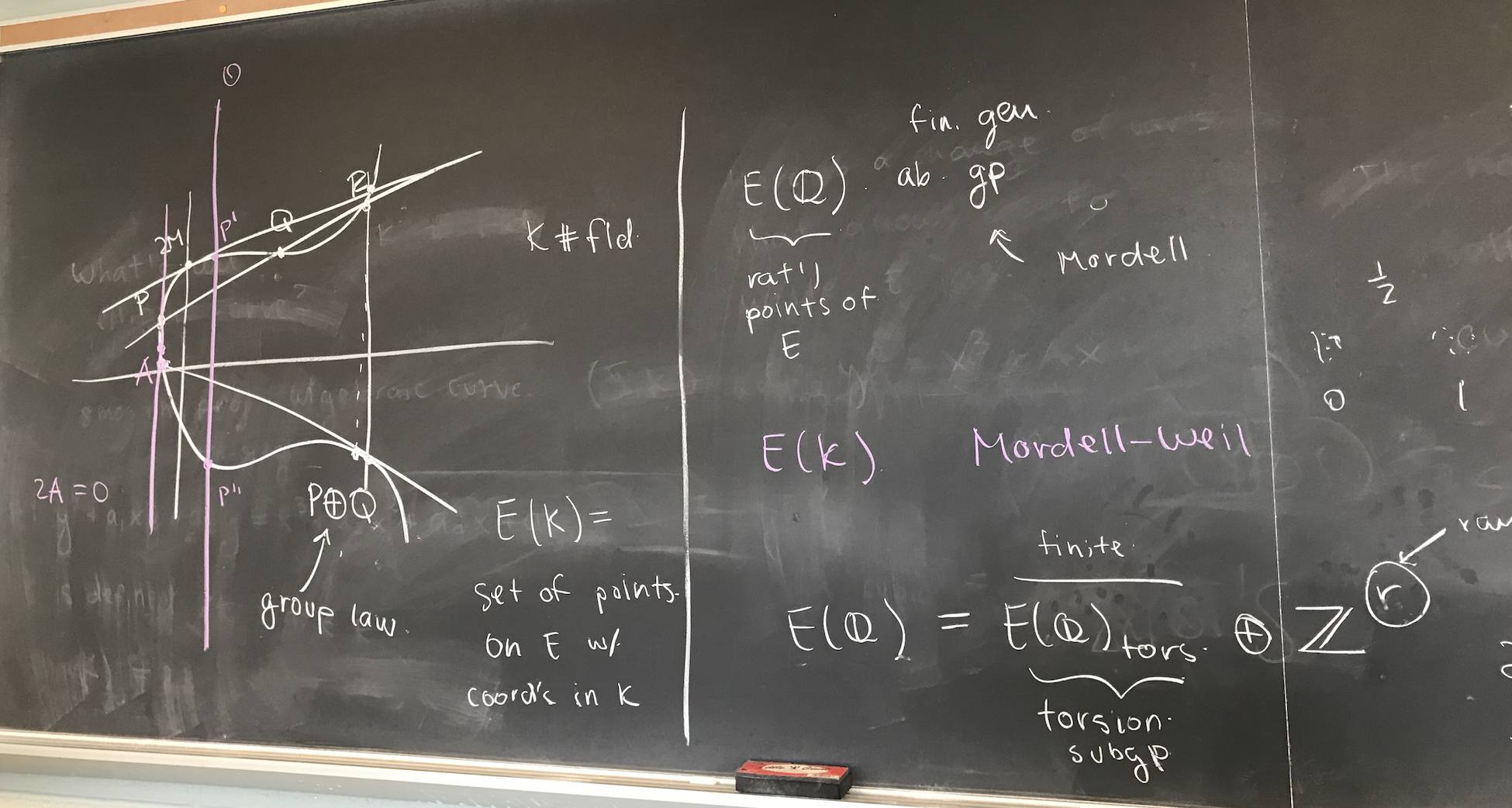 Lori's notes for us on the second day. We were going through some of the foundation of the paper, in understanding rank and Cohen-Lenstra.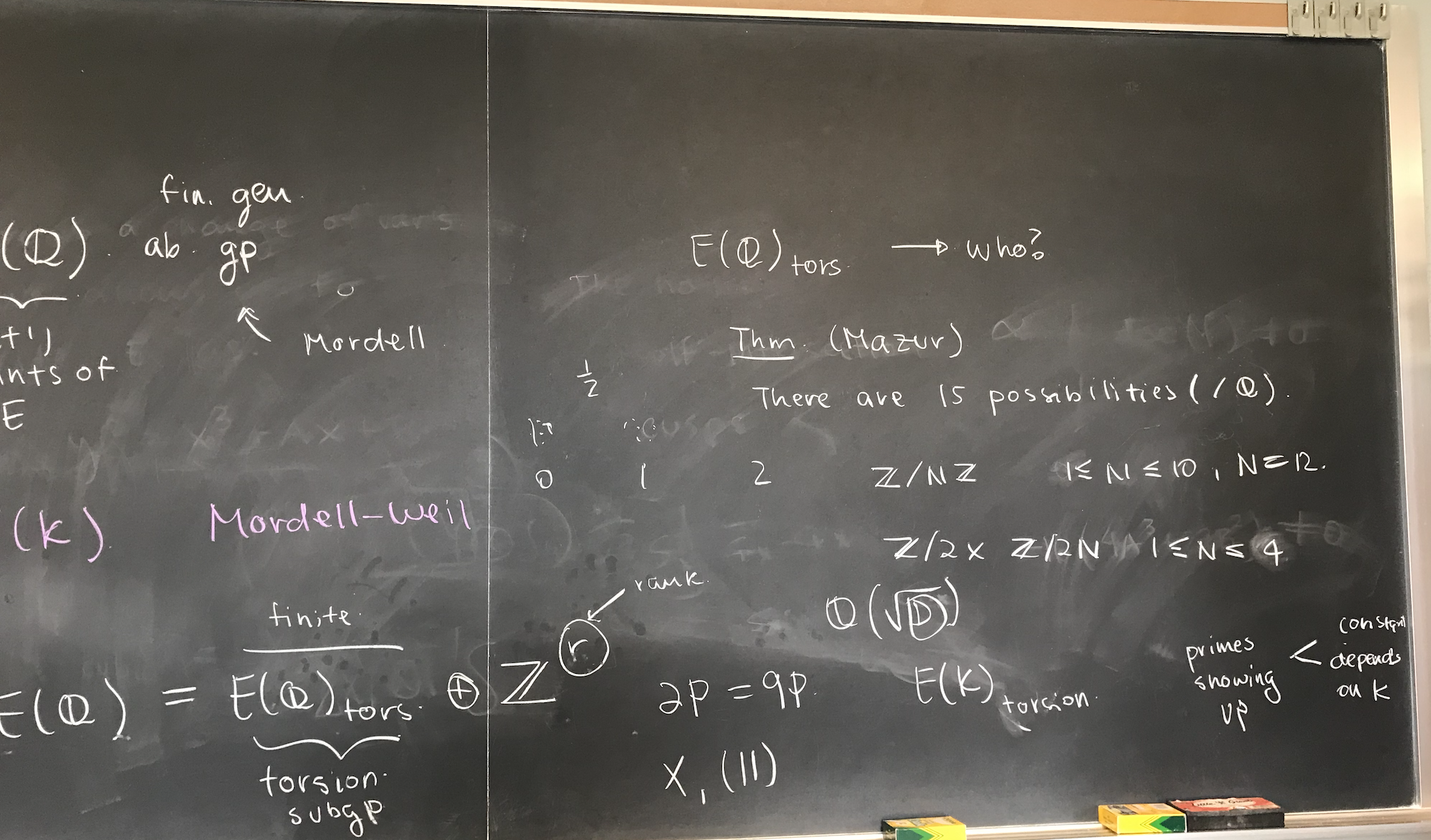 More Lori notes on Mazur and Mordell-Weil.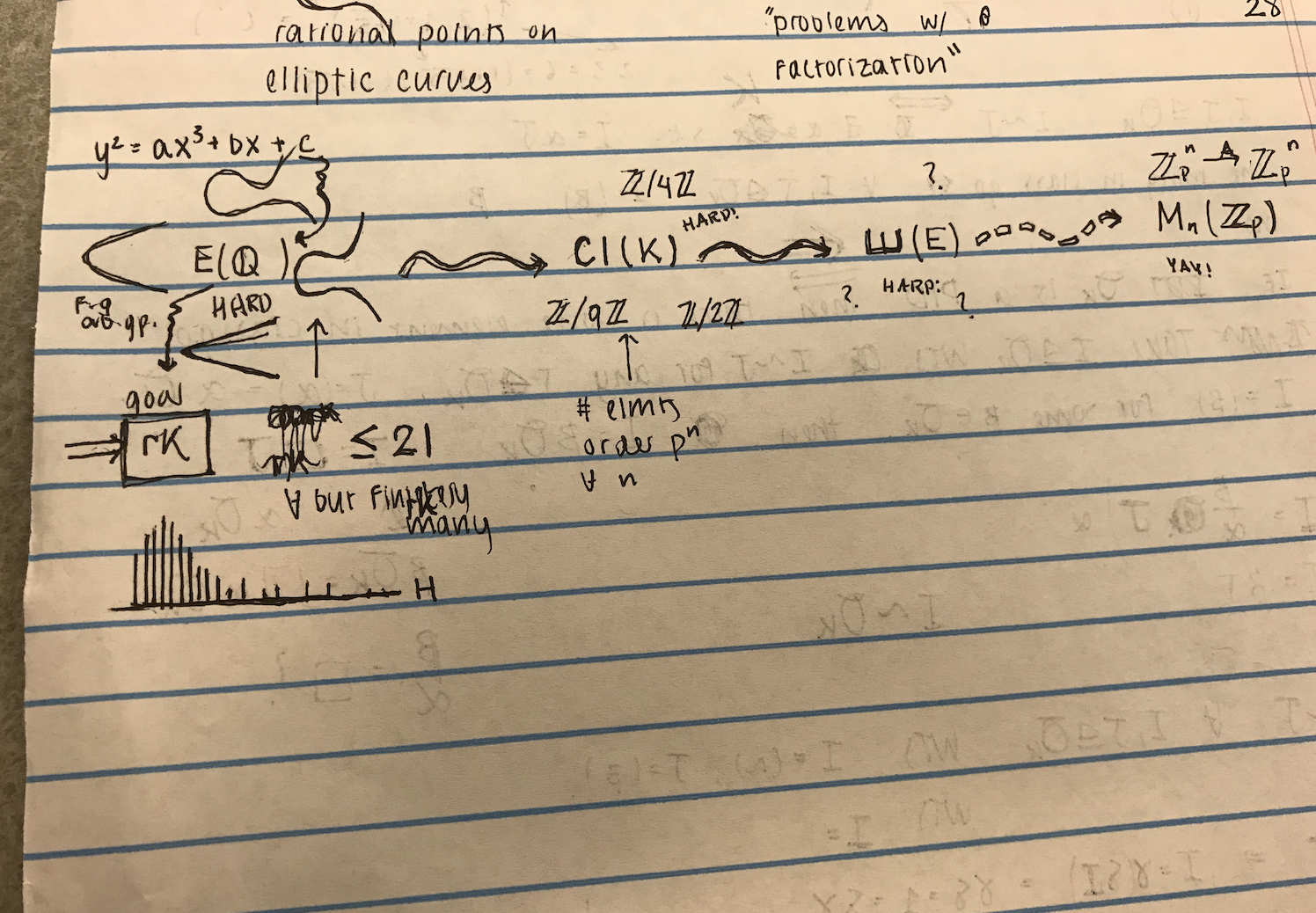 Olivia drew this for herself as part of her notes, but we loved it so much, that it became a section she presented in our final presentation.
So our theme became a journey of walking through understanding how the heuristic is calculated, starting from an elliptic curve.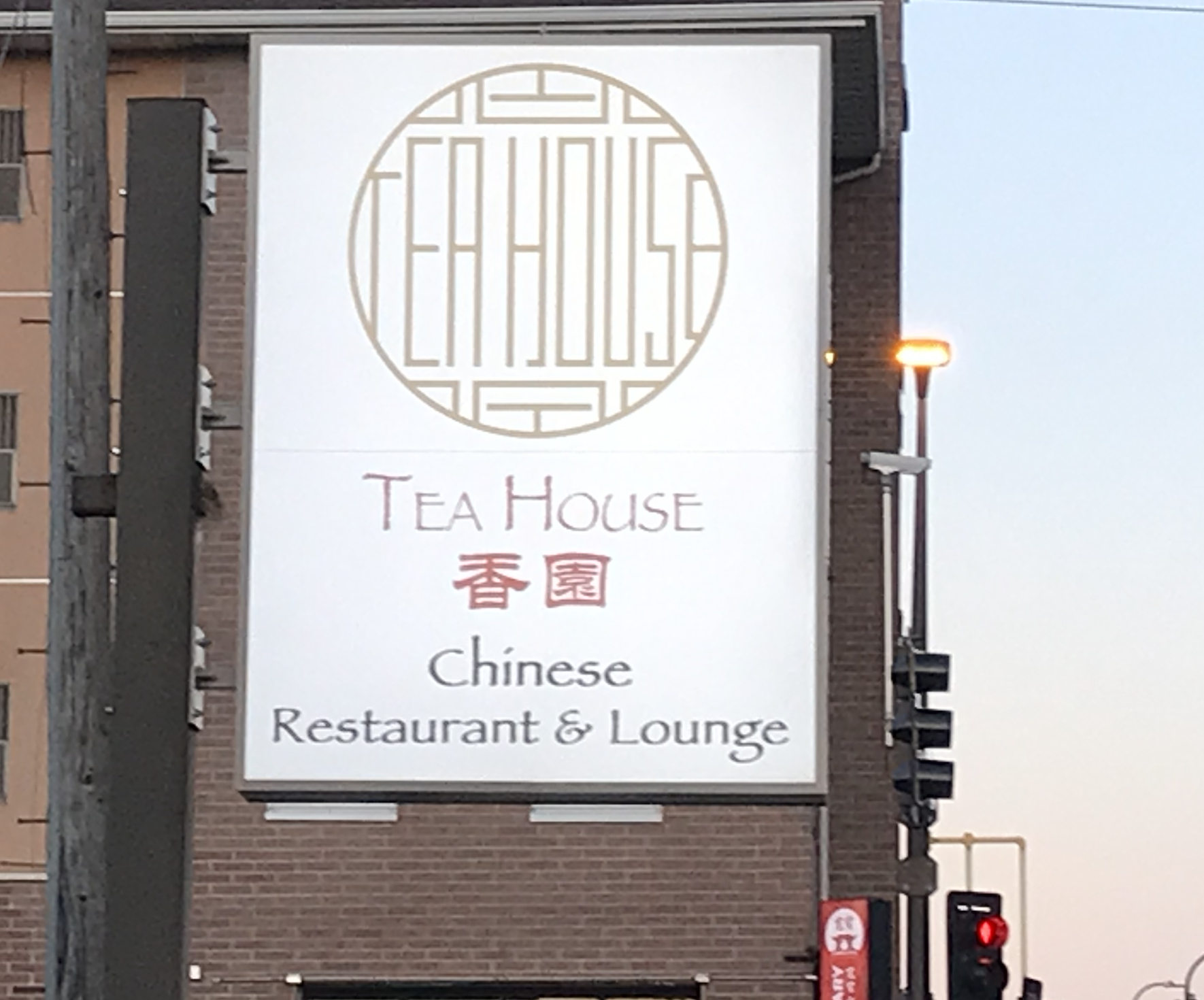 We went to the Tea House one evening. A Mathematician actually runs this restaurant! We accidentally ordered too much food, too. This was a "problem" quite a bit with our dinners, because I think people were just so excited and happy each day that we would just order a bunch of stuff, eat, have a great time and then realize that we had to carry it home :)
One of the many boba places we enjoyed! Went here around two to three times!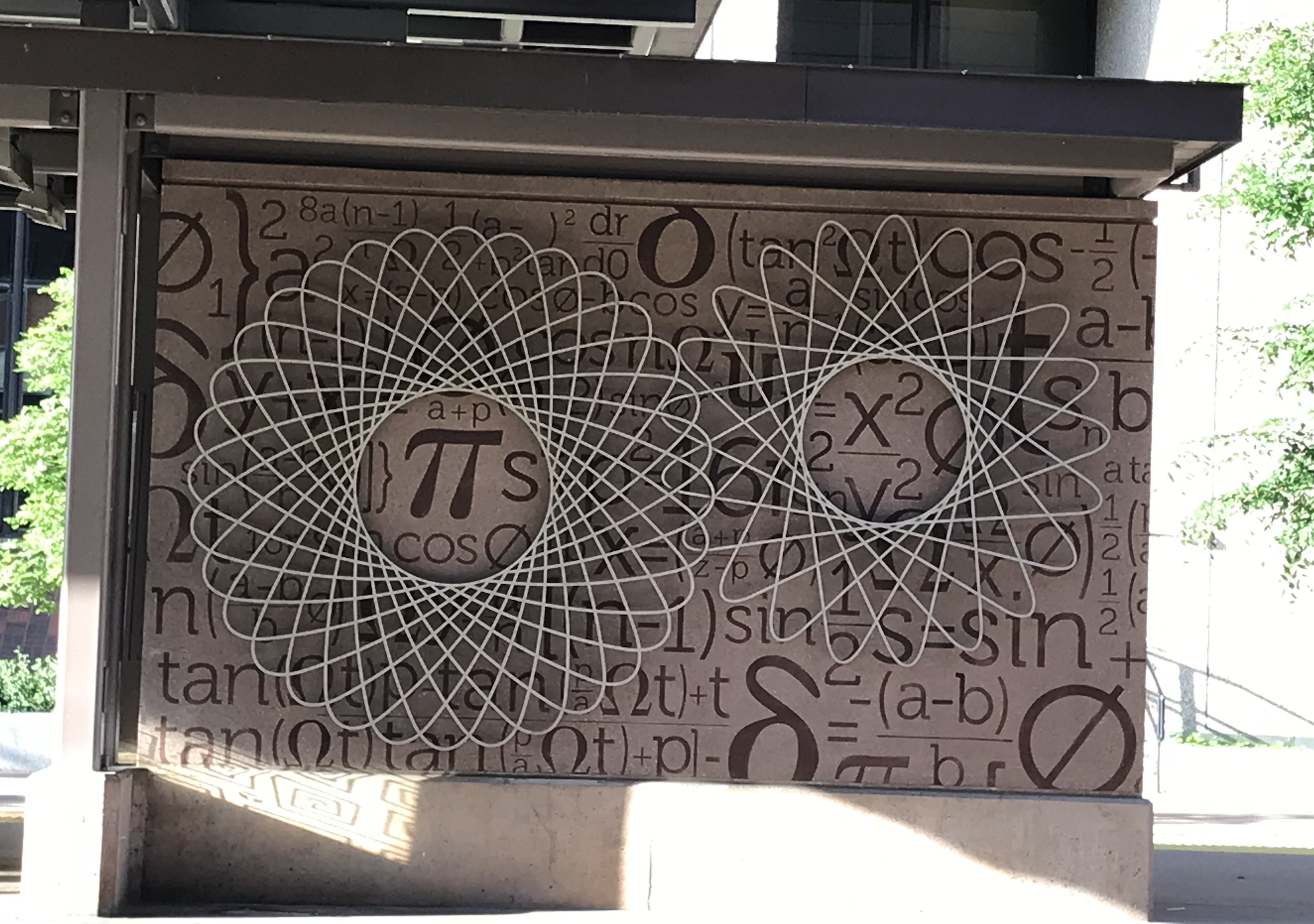 An actual train platform on the way to our workshop / the research symposium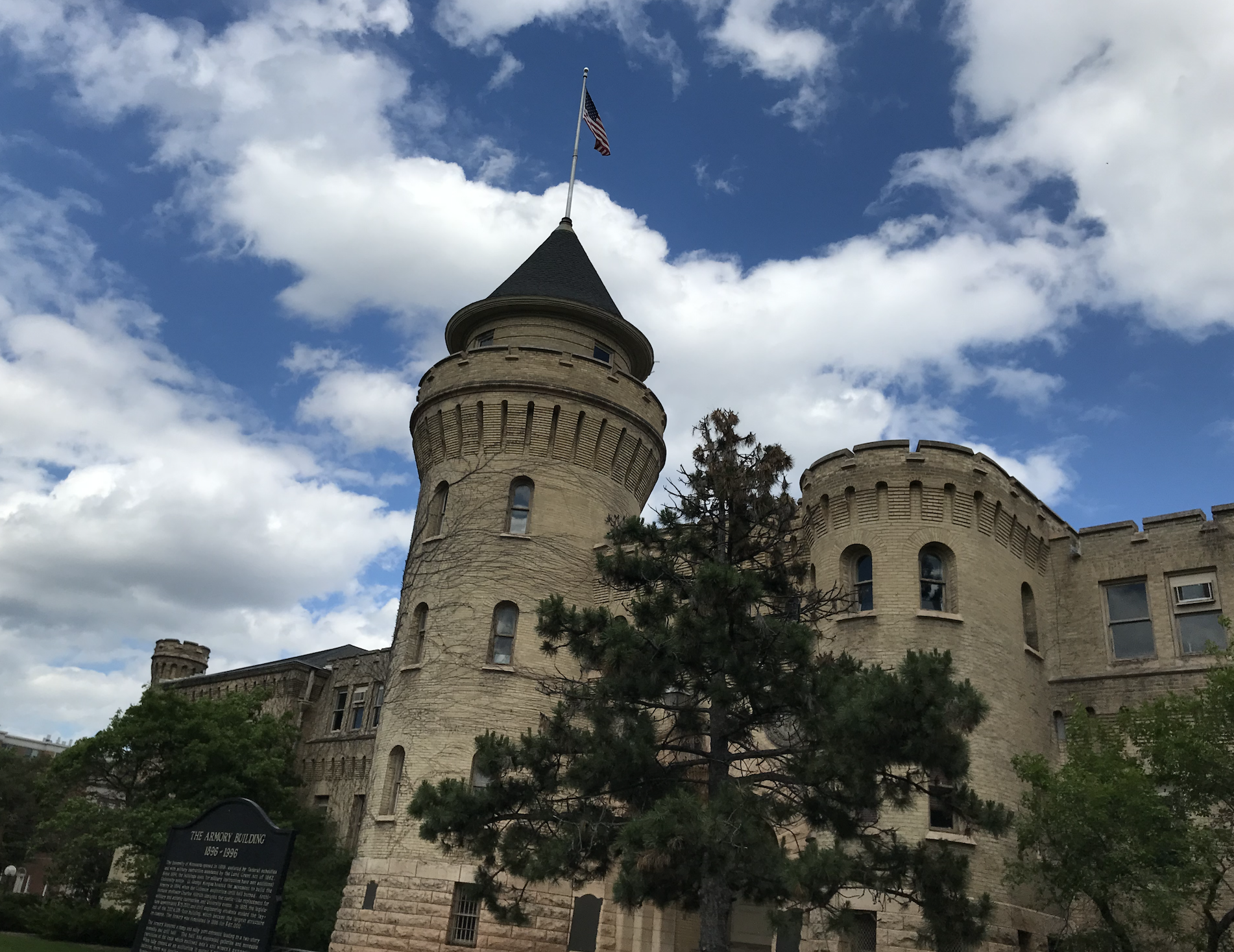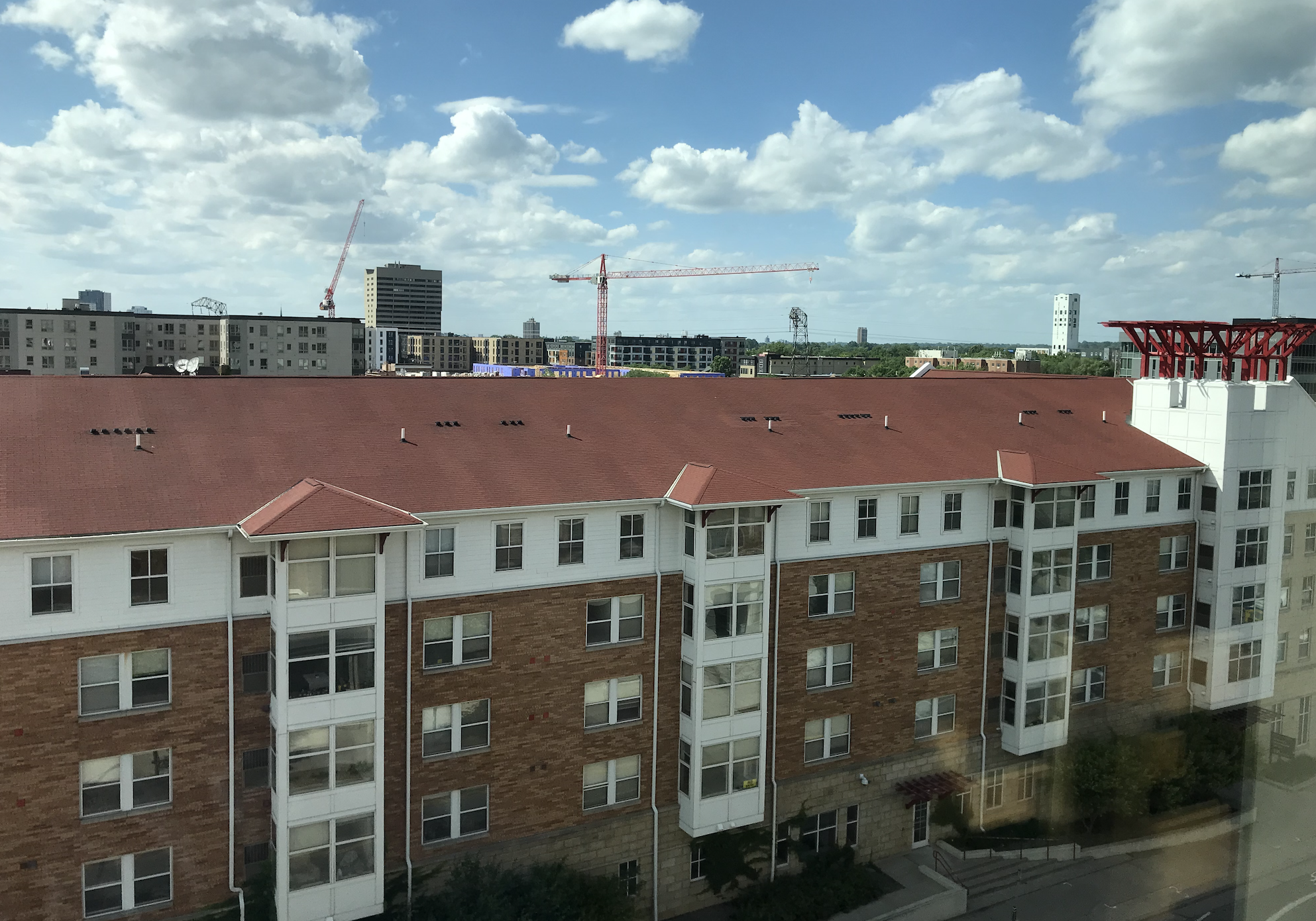 For the symposium, we moved to a fancier dorm! This was my view from the bedroom. I had issues with lowering the blinds because I never learned how to do that growing up, and I texted our group and immediately someone from our group showed up and helped me! It was like this all the time. Such an amazing, caring, smart and lovely group! I'm going to miss them!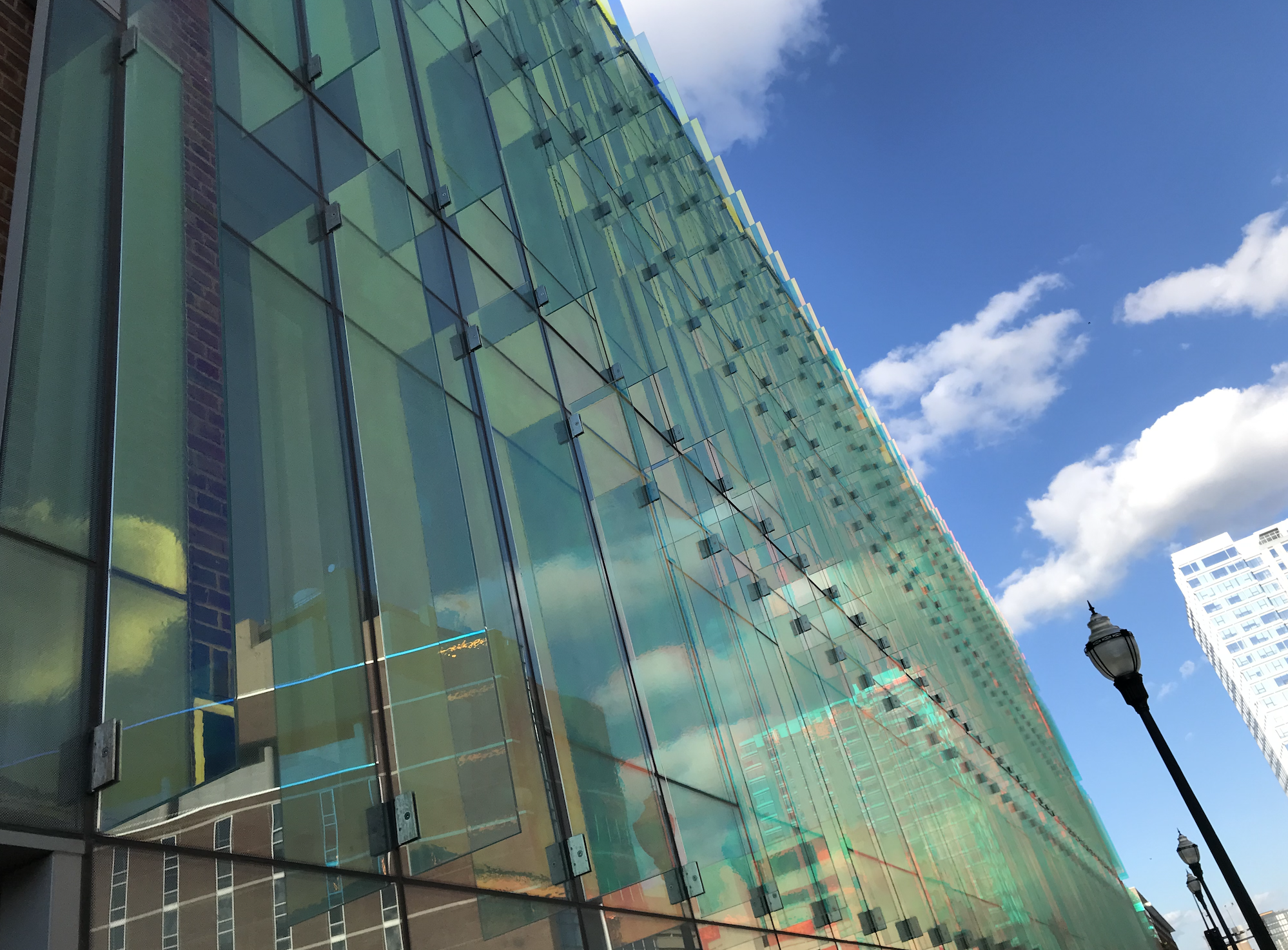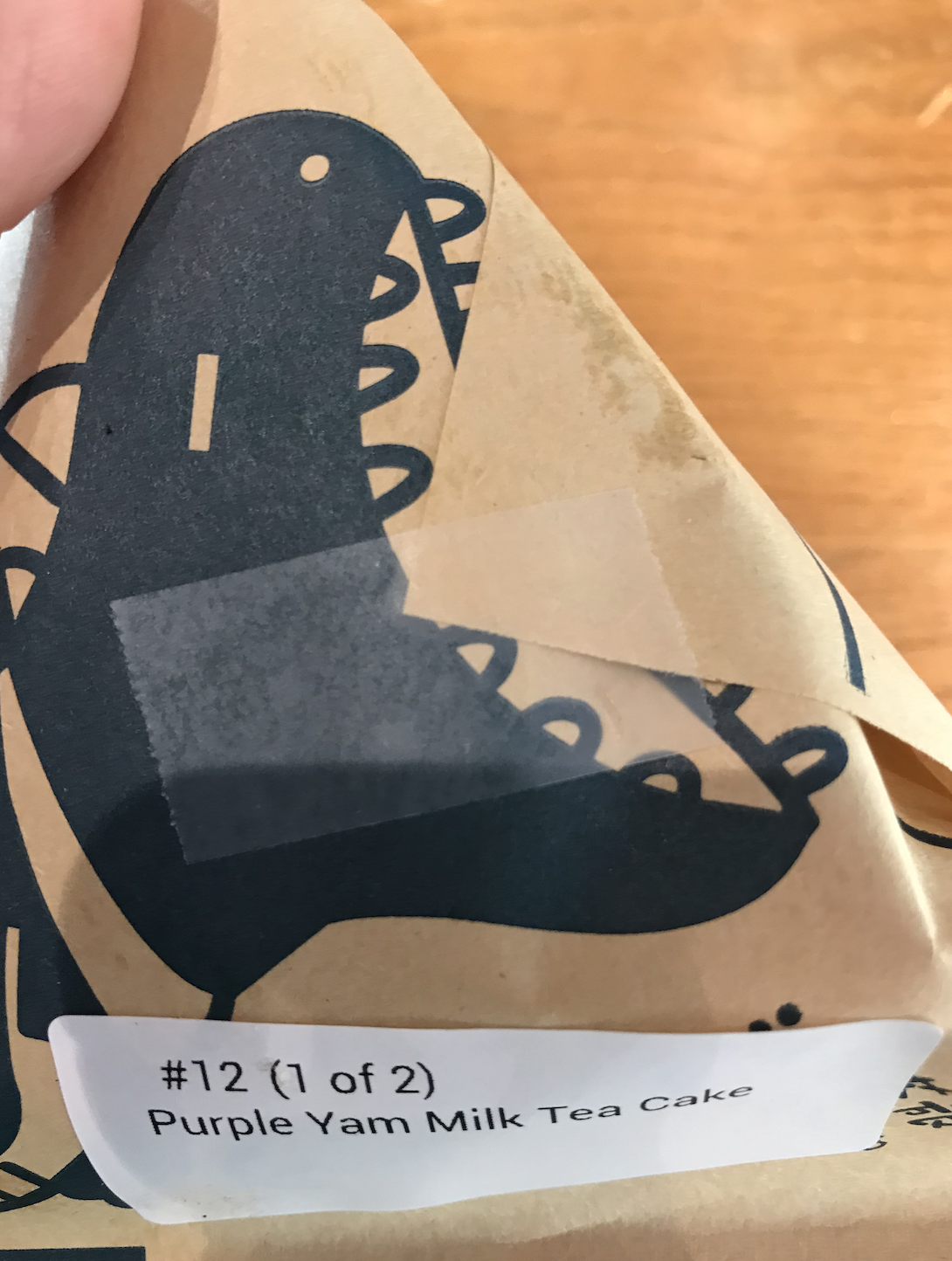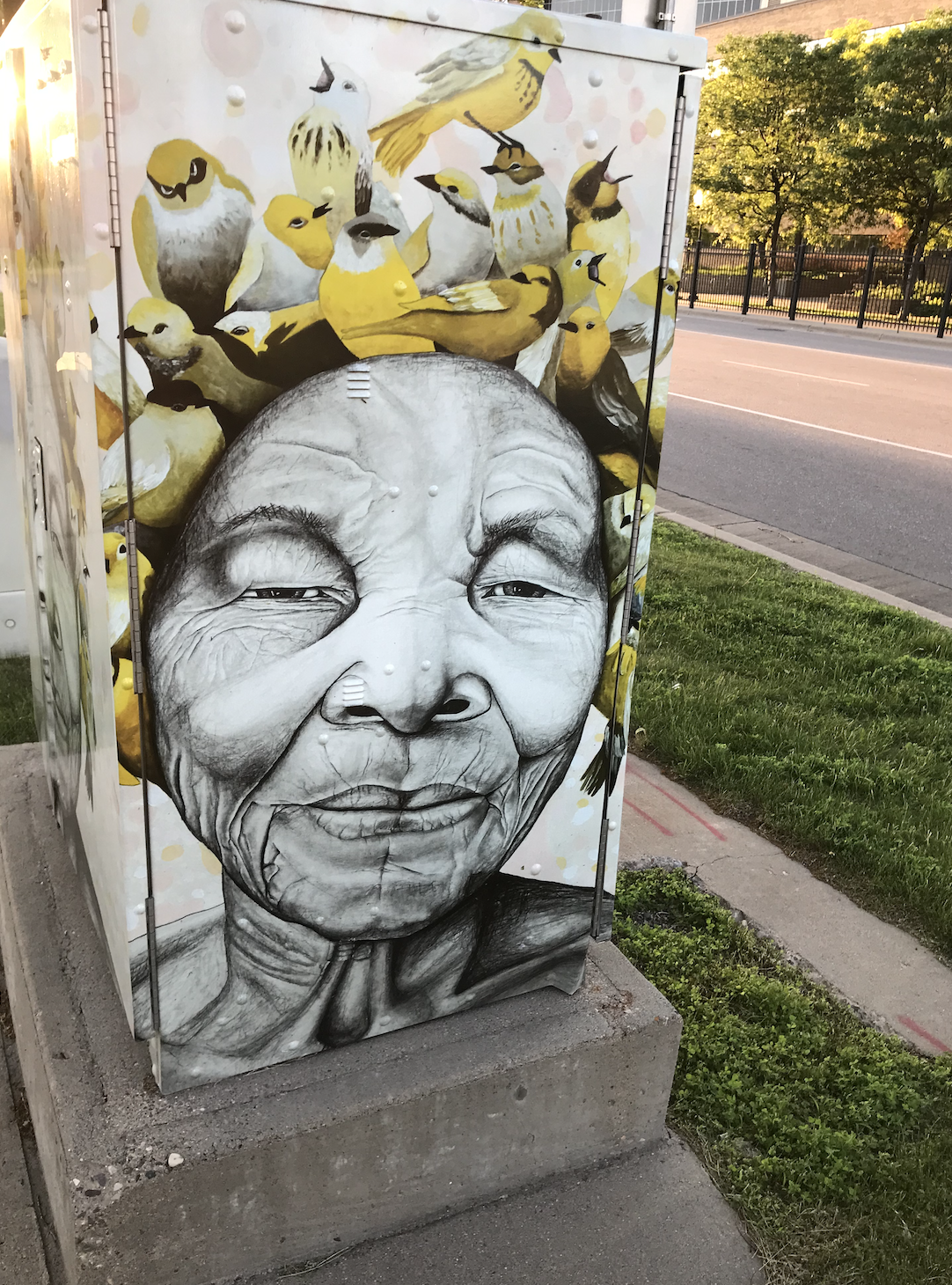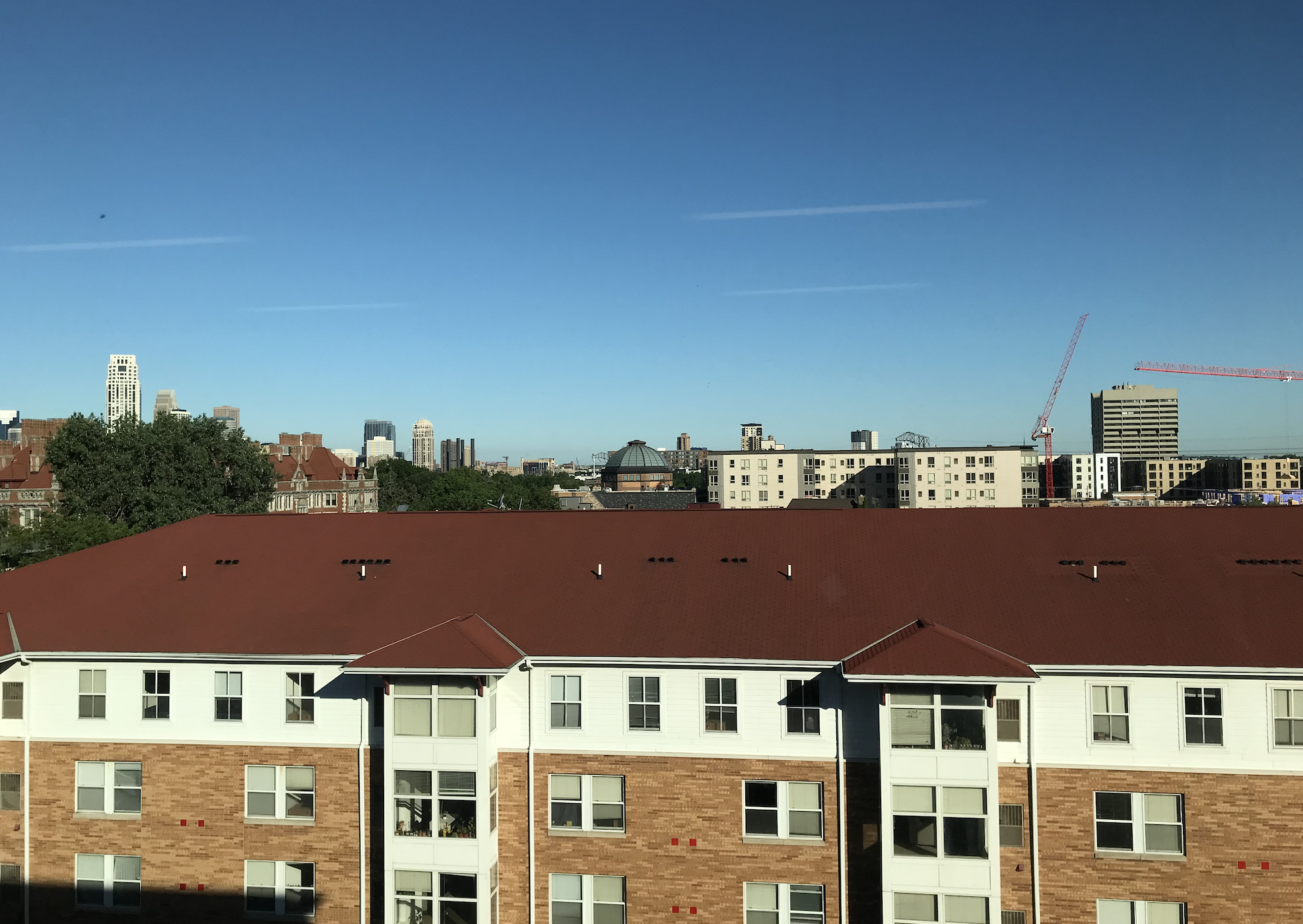 Also view from my room! I woke up to this view every morning of the Research Symposium. On the last day, times were kind of rough. We partied a little too hard the evening before, and then I did laundry at 2am :)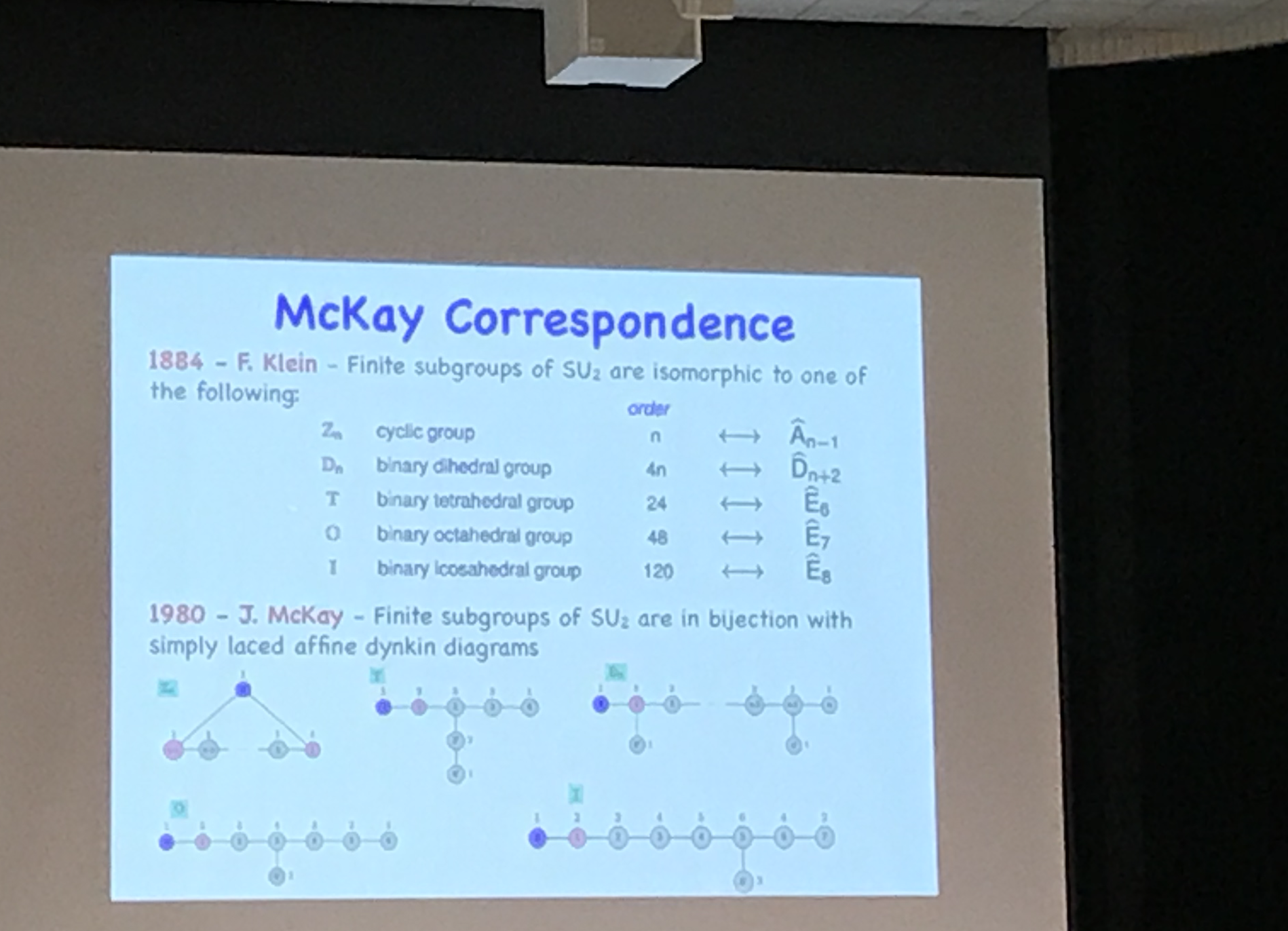 Another thing I remembered from Combo seminar! Dynkin diagrams! Was excited to see them. This is from one of the keynotes at the AWM Research Symposium!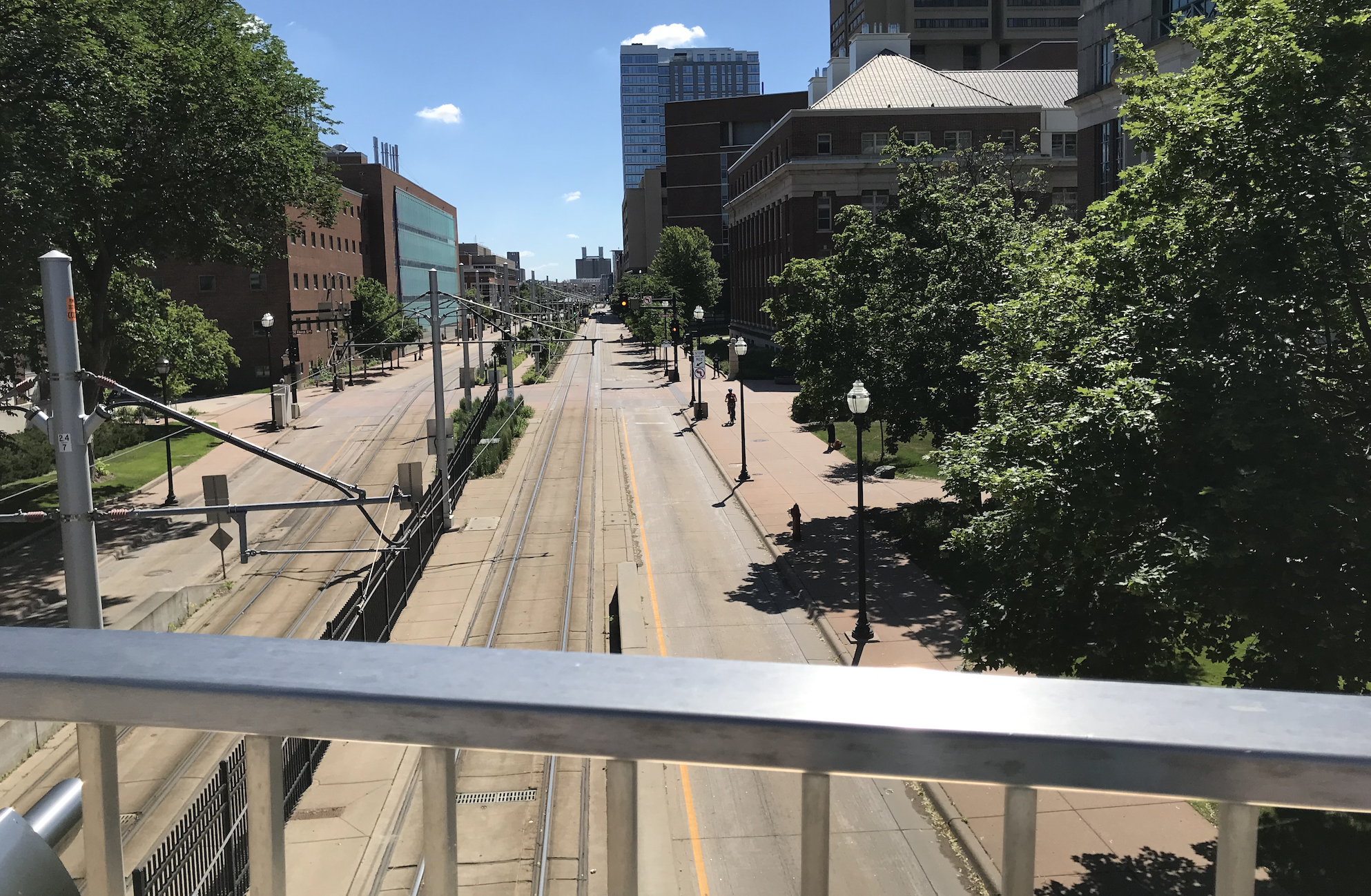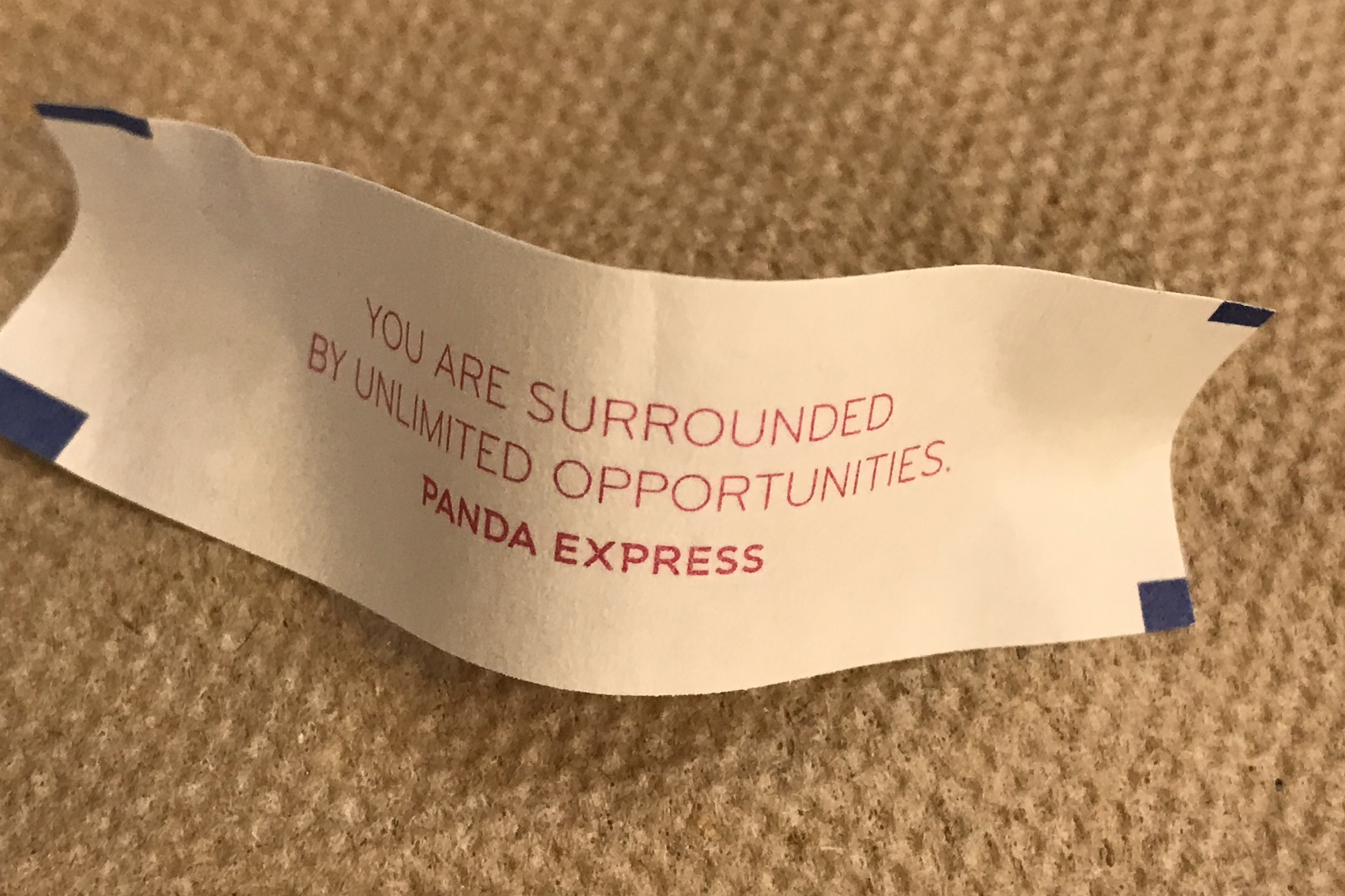 This was my excitedly finding a Panda Express for lunch one day. I was so happy, I immediately messaged one of my advisors and told them we should move to this University instead because they have Panda express here! This message made me so joyful, but it really does exemplify all the things I felt this week!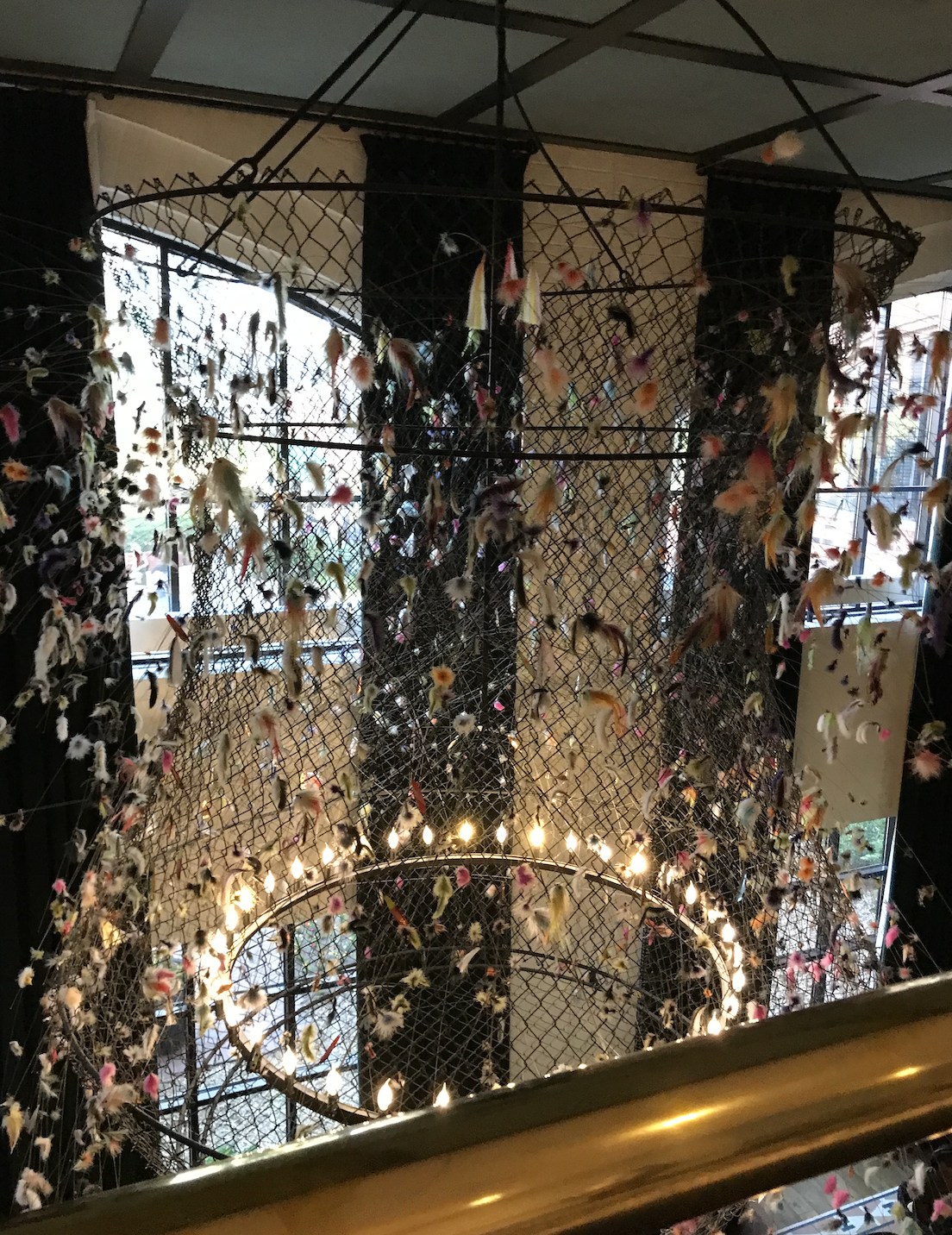 At the Graduate Hotel for the cocktail one evening. We ended up getting boba and watching a movie afterwards, too! (of course!)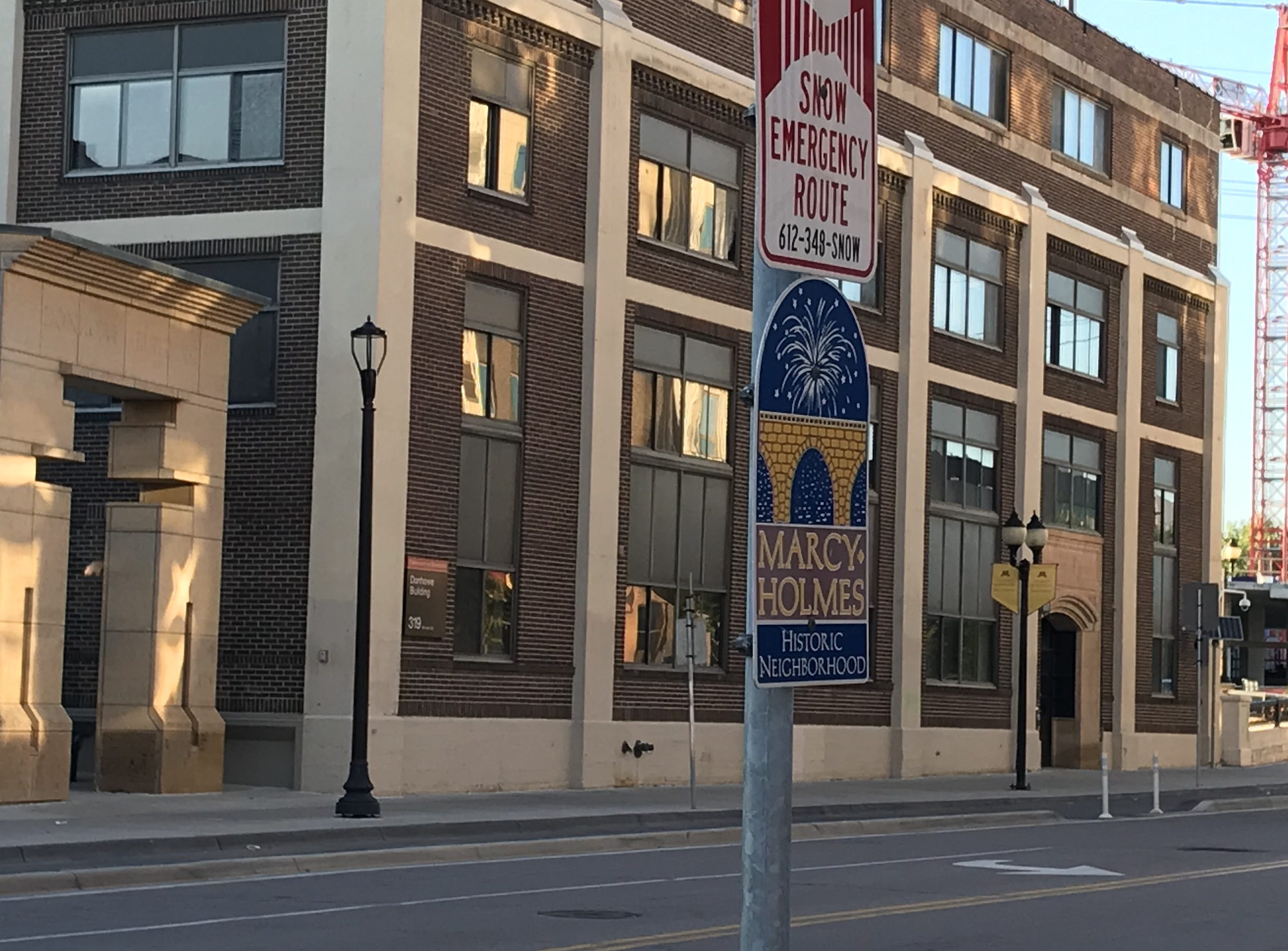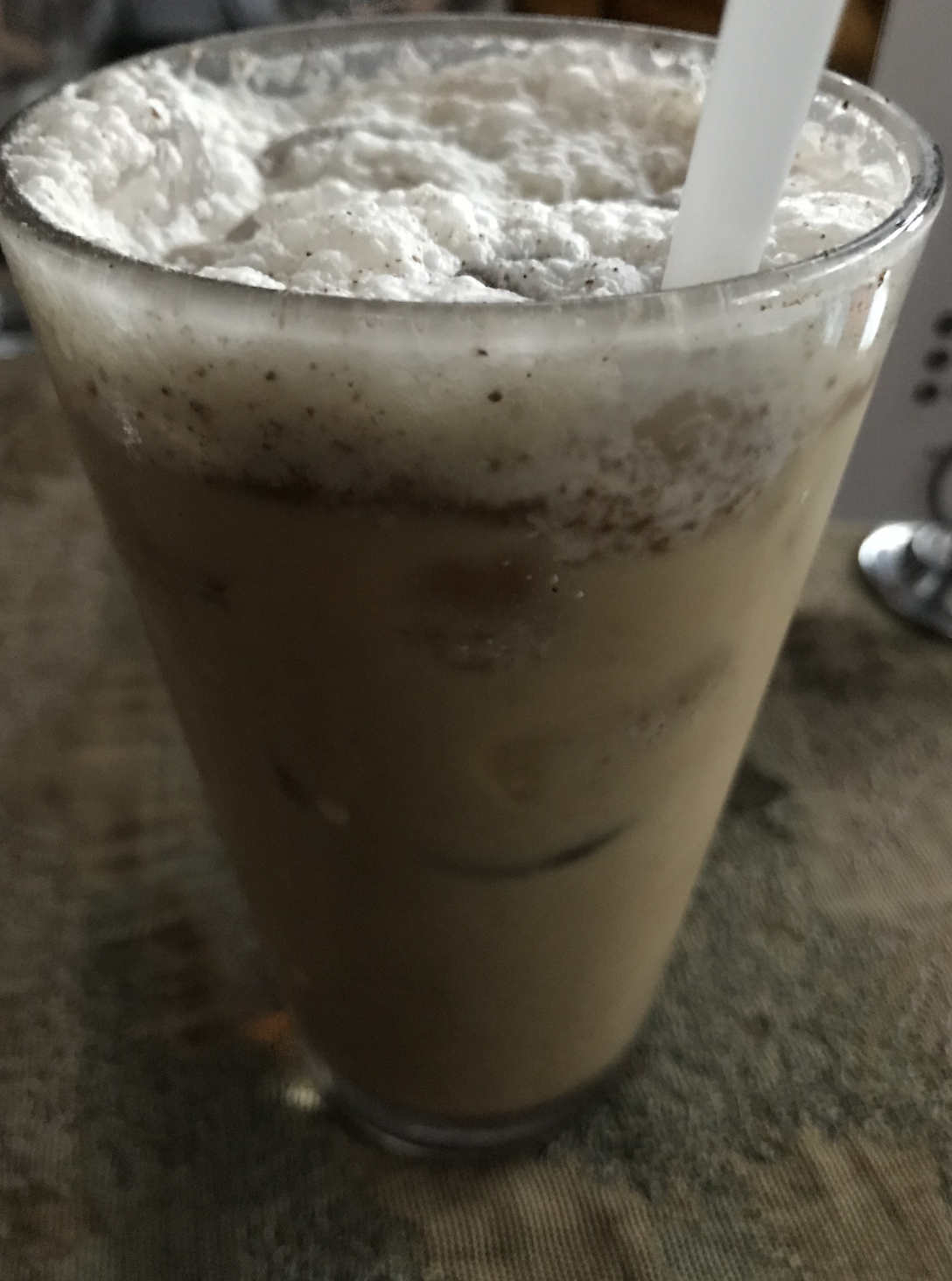 Horchata; the first I've had in a long while (probably since 2019, when I was on the West Coast!) Of course, this has some coffee in it, but oh well lol. Also, this was when one of the persons from my workshop ordered beignets for everyone, and we ended up salsa dancing! This was at Gray's, on their salsa dancing night!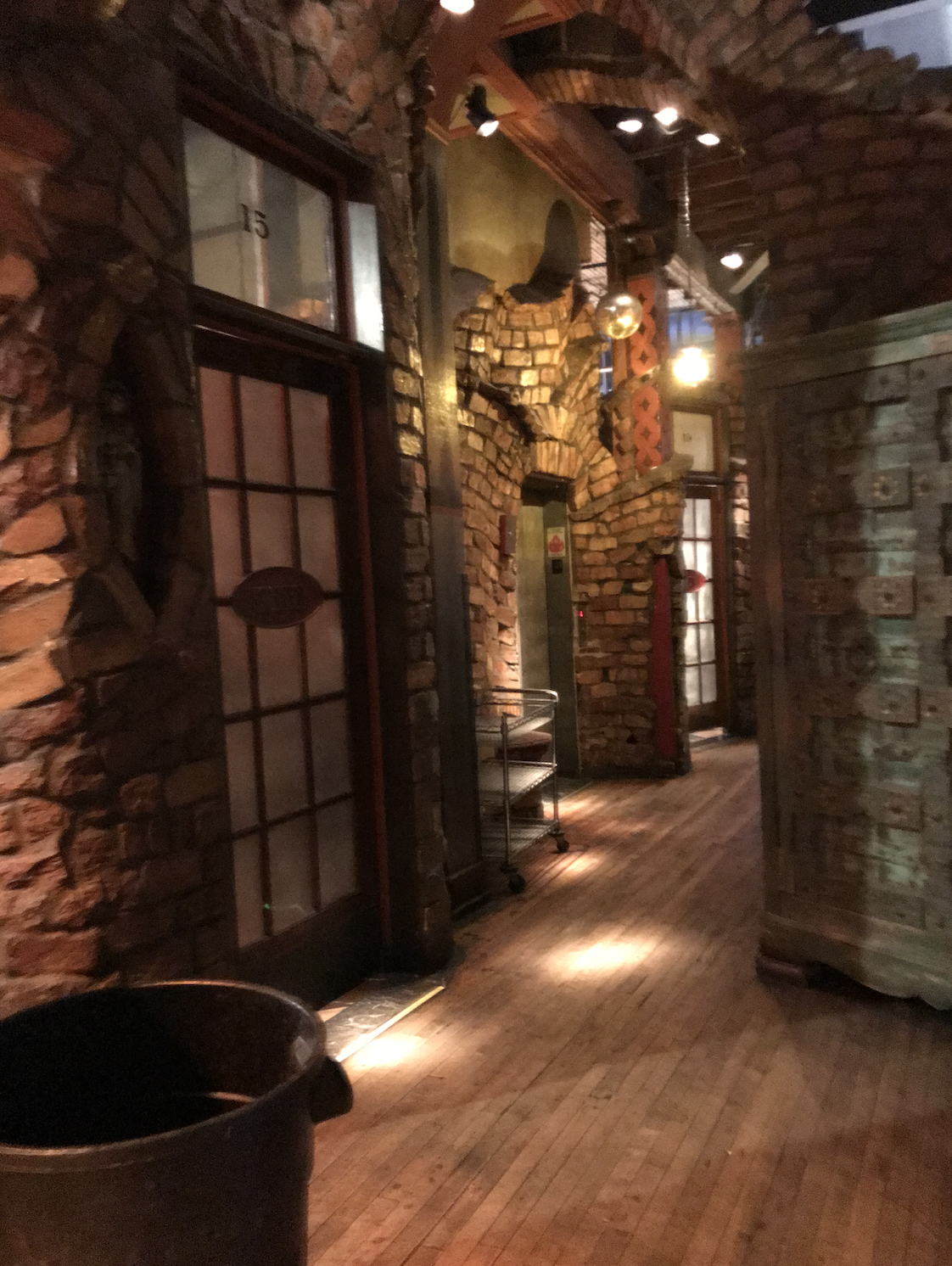 The inside of Gray's is beautiful! And everyone was so nice! They even have discounts for students!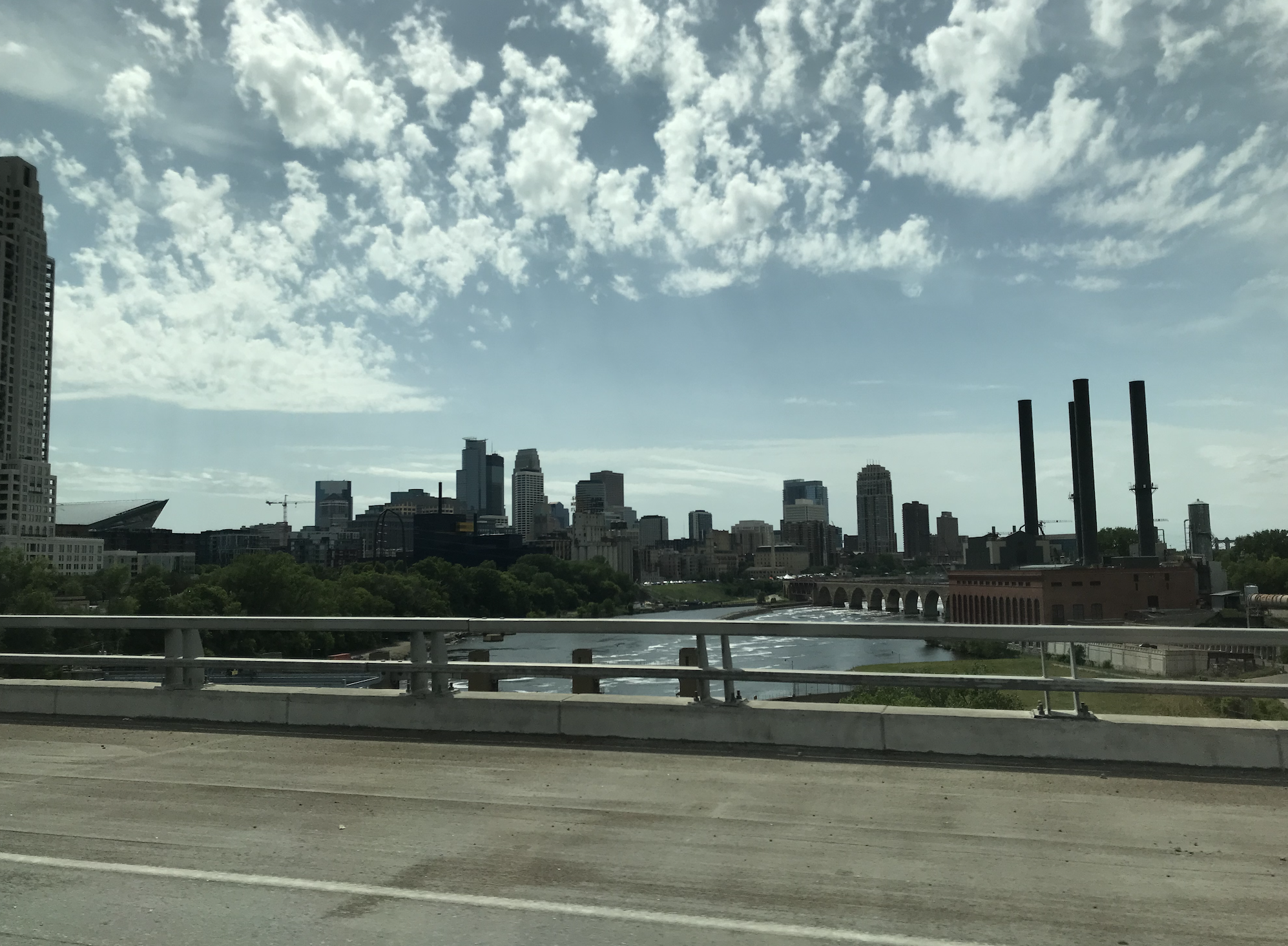 Took this photo on the drive to the airport. I want to remember this city and my experience this way. So happy!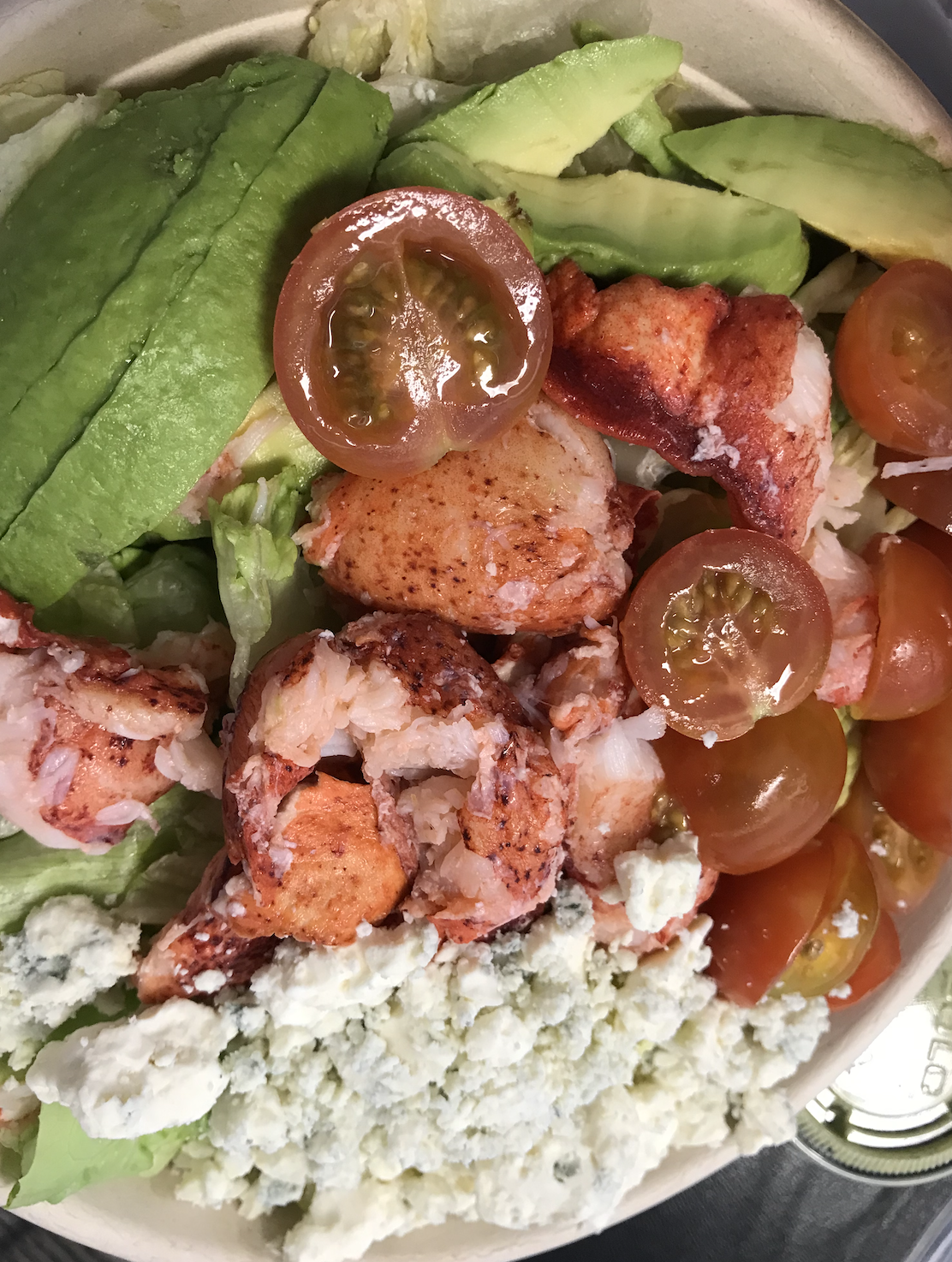 Random lobster cobb salad since we had a per diem for food! They organizers did an amazing job of taking care of us in terms of our dietary needs, too! One day, the organizer didn't think the restaurant gave the vegetarian / vegan / pescatarian (me) enough food, and went to us individually and got us some extra food. The level of care was outstanding, and nothing like I have ever felt before in Academia. It made me hopeful.
And that's it!
Written on June 19, 2022