Wednesday November 1st
Chugging Along…
Got to sleep around 2:30am
So, I went to sleep around 2:25am.
But, Good news! I finished my Nanodegree project!
I even amended the code after my review and did a mini-course on Markdown.
The linter (PEP8) was challenging, but very much appreciated. I made the mistake of going between two text editors (Sublime and Notepad++), and one of them didn't have proper settings for tabs and spaces. That resulted in my having to spend some time going through linter errors. Yikes!
Interview
Yesterday, I had an online (via Skype) interview.
It was actually really enjoyable. I really liked the engineers and the company.
It's smaller compared to the companies I've been recruited by, and it's local, but I actually think if they're generous enough to have me for an internship, I'd be pretty much over the moon about it. Plus, they're also FP-junkies!
Opportunity to Mentor others
I also received an opportunity to mentor others. I was encouraged to do so, and I'd be thrilled to do that, also.

I'm looking forward to my Nanodegree in Front End Web Development.
Particularly learning some JQuery and JavaScript
Registration
I signed up for two classes for Spring :

The first is a Concepts of Programming class, which covers some FP
The second is a Java course, taught by a professor who works at NASA! I've been thinking about state since Saturday, when we did our mob-coding. It's not something I've thought much about, since I've been thinking more about FP.
Starting Game Final Project
I installed SFML today. It wasn't as bad as I thought it would be!
Here is the installation success screen!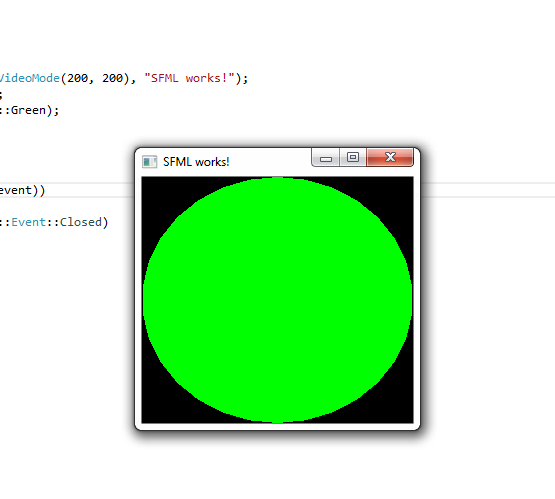 I'm going to start from tomorrow understanding how I can make windows and tiles and stuff for my simple game.

I already have an idea for my simple game
Things to do
Daily Hackerrank challenge (done). (I even snuck in a CodeWars challenge, too!)

Final Project (started, on course/ schedule)

Get Certificate for Initial Nanodegree (working on)
Upcoming
I have class tonight, but that's about it. I'm pretty much just working on C++ (final project mostly).
Katas
Coffee match price and type
function getCoffee(ar, cof) {
  var sum = 0.0
  for (var i = 0; i < ar.length; i++)
  {
    sum = sum + ar[i]
  }
  if ((sum == 2.20 && cof == "Americano") ||
  (sum == 2.30 && cof == "Latte") ||
  (sum == 2.40 && cof == "Flat white") || 
  (sum == 3.50 && cof == "Filter")){
    return "Here is your Latte, have a nice day!"
  }
  else
  {
    return "Sorry, exact change only, try again tomorrow!"
  }
}

function nerdify(txt){
  txt = txt.replace(/a/gi, '4')
  txt = txt.replace(/A/gi, '4')
  txt = txt.replace(/e/gi, '3')
  txt = txt.replace(/E/gi, '3')
  txt = txt.replace(/l/g, '1')
  console.log(txt)
  return txt
}

Written on November 1, 2017